Attend in-person Sunday service at The Depot, home of Lowestoft Community Church. Register to join us on Sundays 10.20am in the small hall.
About this Event
Based on UK guidelines we are currently restricted to 18 attendants in our small hall and we have put measures in place to ensure everyone can safely enjoy being back at The Depot. This will be a screening of our ChurchOnline Service and in line with current guidelines there will be no singing as part of worship.
Our service starts at 10.20am, please aim to be with us around 10 minutes before then.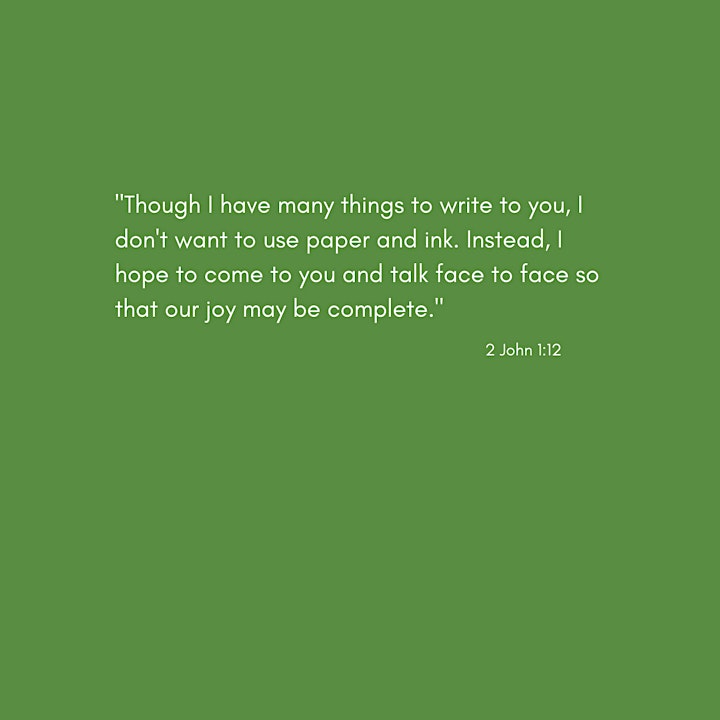 About In Person Sunday Service at LCC
Trying to set our capacity is complicated, if you have any questions in regards to bubbles, the capacity or if we are fully booked please drop an email to Bev - bwillis@lcc-lowestoft.co.uk.
To come back to The Depot, and to do so safely, we ask that you follow the key guidelines while you're with us:
For Test and Trace purposes, registration needs to be done each week before coming into the hall via Eventbrite or email: bwillis@lcc-lowestoft.co.uk.
Adults and children can be registered and sit together. However, people from different households or individuals will sit at least 2 metres apart.
If you are coming to church with children, please do your best to keep them seated with you at all times. There will be no provision for children in the small hall, Kidzone will continue online and in weekly groups so if you would like to know more about this please contact the team.
Please arrive 10 minutes before the start of each service to enable us to complete the necessary safety requirements and seating arrangements.
Please use a face mask/covering for your safety and the safety of others.
Use the hand sanitiser on arrival and anytime during your stay on the premises
You will be checked in at the registration desk where your Eventbrite QR code will be scanned or your name(s) checked
Please enter the small hall via the fire exit doors in the car park.
Please occupy the seat assigned to you by the team in keeping with social distancing.
There will be NO handshakes, hugs, going to the front for prayers or extra socialising. It is your responsibility to observe social distancing at all times.
We encourage you to bring your own bread / wine / juice for communion.
We encourage you to give your tithes and offerings electronically at this time. For more details on how to do this, or to donate in person please contact the team.
We encourage people only to use the toilets if necessary. They will be cleaned at all times and in order to manage the flow of members in and out of the toilet these are restricted to one person only. Parents should supervise their children.
You must vacate the premises 10 minutes after the service and use the designated exits
We encourage the elderly or members with underlying health conditions to join our online service via our YouTube Livestream at home. We sincerely care about your health, and we would love to hear from you if we can support your spiritual needs at this time or if you need any help accessing church online.
Thank you for following the instructions to ensure that you are safe and those around you during the church service. We are looking forward to seeing you.