LCEC November Event: Heritage – a contemporary context for conservation

Tuesday, 14 November 2017 from 18:00 to 21:00 (GMT)
Event Details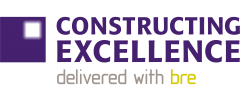 Heritage - a contemporary context for conservation
Terry Girdler, Head of Heritage Engineering, Conisbee
Adrian Dawson, 3D Scanning and Modelling at SIAD
Tuesday 14th November 2017
18:00 for 18:30 start
London Capital Club, 15 Abchurch Lane, London EC4N 7BW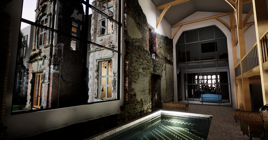 An evening that brings the old together with the latest technology and how one can benefit the other.
Conisbee Consulting Civil and Structural Engineers advise on all forms of new and existing buildings and sites both contemporary and historic, often in complex urban or protected settings. Members of the practice will use a variety of project examples to highlight the importance of maintaining heritage assets. The presentation will describe the particular challenges faced in the assessment and repair of historic structures and the opportunities presented through interaction with traditional conservation disciplines. This includes the critical role their conservation accredited engineers (CARE) have played in the economic and sympathetic conservation of listed buildings and scheduled ancient monuments, and interventions to maximise commercial value. The value that careful assessment, timely maintenance and modern inspection and monitoring techniques bring to the preservation of our national heritage will also be discussed.
SIAD and Oxford Virtual Reality have formed a partnership to bring together construction with the latest in computer graphics. Led by Adrian Dawson, their flagship tool 'Visual Engine' utilises the accuracy and intelligence of 3D measured surveys (laser scanning) and architectural modelling (Revit BIM) with the stunning capabilities of the latest game engines (interactive visualisation). Adrian will give a live demo, presenting an extreme refurbishment of a heritage site as it transitions from first visit to developed design.
Please book early to avoid disappointment and make your booking as either a Member or a Non-Member
 Click here to go to the Eventbrite Booking Page.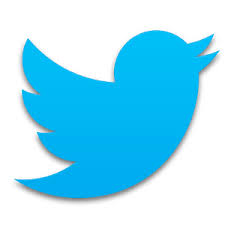 @LondonCEClub | W: http://www.londonconstructingexcellence.org.uk | Blog: http://celondonclub.blogspot.co.uk
LCEC members and non members welcome 
London Constructing Excellence Club…
The London Constructing Excellence Club (LCEC) is a membership organisation running events for the benefit of the members.  Corporate members of Constructing Excellence (CE) may nominate any CE Club (including the LCEC) as their club.  In return, CE will pay £100 towards their club membership fee.  For further details please refer to CE's membership information.  LCEC encourages members of CE (particularly London based members) to nominate LCEC.  LCEC can only grant free admittance to LCEC events to those members of CE who have formally notified the LCEC treasurer (treasurer@londonconstructingexcellence.org.uk ) that LCEC is their nominated club.  We hope that you will take up this excellent offer and look forward to seeing you at future events.  Non-members may attend LCEC events by booking a Non-member ticket on EventBrite (£25) or by paying on the door (£30).
When & Where

London Capital Club
15 Abchurch Lane
EC4N 7BW London
United Kingdom


Tuesday, 14 November 2017 from 18:00 to 21:00 (GMT)
Add to my calendar
Organiser
London Constructing Excellence Club…
…meet like minded people and help promote excellence in the construction industry.
Attendance at most LCEC events is free for members of LCEC. See details below. Co-organised events may not be free for members.

To register for this event please register on Eventbrite
The London Constructing Excellence Club (LCEC) is a membership organisation running events for the benefit of the members.  Corporate members of Constructing Excellence (CE) may nominate any CE Club (including the LCEC) as their club.  In return, CE will pay £100 towards their club membership fee.  For further details please refer to CE's membership information.  LCEC encourages members of CE (particularly London based members) to nominate LCEC.  LCEC can only grant free admittance to LCEC events to those members of CE who have formally notified the LCEC treasurer (treasurer@londonconstructingexcellence.org.uk ) that LCEC is their nominated club. We hope that you will take up this excellent offer and look forward to seeing you at future events. Non-members may attend LCEC events by booking a Non-member ticket on EventBrite.  For more information please click on http://www.londonconstructingexcellence.org.uk/ or contact: events@londonconstructingexcellence.org.uk