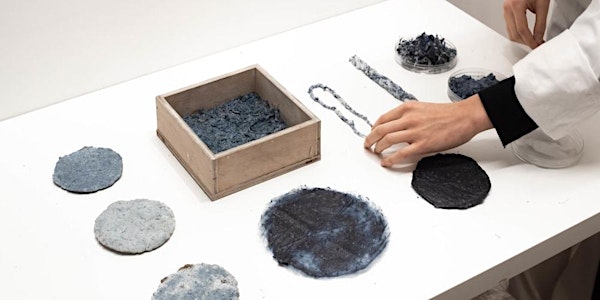 LCF Big Welcome: What is the Postgraduate Collaborative Challenge
Find out about this unique and exciting opportunity for LCF Postgraduate students to collaborate across disciplines
About this event
This event is part of The Big Welcome at London College of Fashion (LCF) and open to Postgraduate students on the following MA/MSc courses (listed below). This session might also be of interest to LCF undergraduate final year students thinking of doing any of the following Postgraduate studies in the future;
MA Global Fashion Retailing
MA Fashion Artefact
MA Fashion Photography
MA Strategic Fashion Marketing
MA Footwear
MA Fashion, Film and Digital Production
MA Innovation Fashion Production
MA Fashion Design Management
MA Fashion Design Technology (Womenswear)
MA Fashion Journalism
MSc Applied Psychology in Fashion
MA Fashion Design Technology (Menswear)
MA Fashion Cultures and Histories
MA Pattern and Garment Technology
MA Fashion Curation
MA Fashion Futures
Costume Design for Performance
Collaborative Challenge is a unique and exciting opportunity for LCF Postgraduate students to collaborate across disciplines to address current and vital challenges, provocations and concepts affecting the fashion landscape by engaging with:
Current research and technologies
Industry partners and alumnus
Academic partners
As the fashion industry discovers more ways to be responsible, competitive collaboration becomes essential in providing effective solutions to complex issues. Problem solving, experimentation and teamwork is at the heart of addressing challenges you will undertake in student teams.
Join Tiff Radmore and Abigail Jones to find out more about Collaborative Challenge and how it is part of your Masters experience and can carve out or enhance your career aspirations.
You can also see a case study from one of our Collaborative Challenge students, Kae Katz who recently won the Mayors Entrepreneur 2021 award on LCF Stories.
Download Microsoft Teams to join the event: before you join this session, you will need to log in to the Microsoft Teams app. Microsoft Teams is part of Office 365, and you can download it for free on any computer (Mac or PC). Once you've downloaded the app, please log in to your UAL account using your university email address. You will then be able to join this welcome event via the joining link in your booking confirmation.
Organiser of LCF Big Welcome: What is the Postgraduate Collaborative Challenge