Description
We are inviting all L&D folks, trainers, coaches and OD professionals in the Manchester area to join us for coffee, cake and chat. This is an opportunity to meet fellow professionals in the informal and relaxed environment of a coffee shop. We will be both doing some networking and exploring the value of personal learning networks and collaboration for professional development and effectiveness.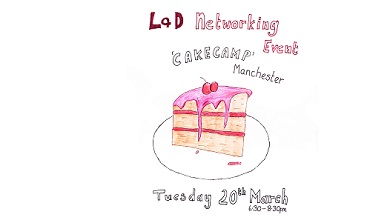 The event will be facilitated by a team of contributors.The format is simple, each contributor will have between 10 – 15 minutes to host a conversation on an aspect of networking. Once the time is up, contributors will be asked to move onto the next table to talk about their topic with the next group. The event will come to an end when all the groups have had conversations with all the contributors. There will also be an opportunity to have input into the programme for future CIPD Manchester L&D focused events.
Agenda
Registration and Networking: 18 00
Start: 18 30
End: 20: 30
Join us for coffee and cake for this new departure for CIPD Manchester!
Refreshments will be available to purchase from the coffee shop throughout the event.
Cancellation and Refund policy
If you are unable to attend an event please give at least 1week (7 days) notice and we will be happy to refund 100% of your booking fee or book you on to a subsequent event to the same value. Cancellations received after this time will be non-transferable and non-refundable.
Professional photography and video production may be taking place at the event, and these images may be used on future promotional materials for CIPD. Please note that by attending the event, you are giving your consent for your image to be used on any CIPD promotional materials.