Event Information
Refund policy
Contact the organizer to request a refund.
Eventbrite's fee is nonrefundable.
HOW TO USE YOUR BRAND STORY TO GET THE ATTENTION YOU DESERVE
About this event
The future belongs to those who can tell their story. We're here to help you tell yours with 5 Stories.
We've designed a 6-part brand storytelling programme for 12 amazing fashion businesses doing good in the world so they're seen more, heard more and understood better. Why? Because we believe the world will be a better place with them in it.
The programme (in a nutshell):
Using the pioneering 5 stories methodology, you'll complete the programme inspired and ready to tell your story in new, inventive ways. We're here to celebrate you, encourage you and show you why your story matters. Want in? Join us.
Full breakdown of the programme can be found > here.
What you'll learn:
Over the course of six workshops, you can expect to:
Define your Empathy, Purpose, Origin, Product and Vision Stories
Get super clear on what you do – and how to talk about it
Gain more confidence when communicating with your customers
Create more sales, stronger communities and better aligned teams
Become a brand people care about and want to shout about
All this PLUS you can expect some special guests to inspire you with different, creative ways to use each of your 5 Stories in your everyday marketing.
The sessions we'll run with you:
How to lead with your Empathy Story
How to put your Purpose Story into practice
How to own your Origin Story
How to tell your most compelling Product Story
How to create value with your Vision Story
The nitty-gritty details:
The cost: £555+VAT per person/business (10% off with LDC Accelerates Membership)
Start date: Wednesday 3rd November
The location: The first AND final session in the programme will be in real life at the Lone Design Club's pop-up London store. The following four sessions will be online
The duration: 4 weeks
Who should attend: Founders and Senior Marketers building fashion startups
How many spaces we have available: Just 12 - and only one person per company
How to apply: Apply here on eventbrite to join the programme
A little heads up:
After you get your ticket, you will receive an email from us with time slots for a 20 minute conversation with your workshop facilitator, Amanda. This is so we can better understand who you are, where you are and what you're hoping to achieve. We also want to hear a bit about your story and why you believe more people need to hear it.
**This Programme is designed to support early stage fashion businesses in finding and telling their brand story effectively to grow their businesses and customer reach. To find our more about the organisers:
A bit about 5 Stories, the storytelling consultancy:
5 Stories is a storytelling consultancy that helps brands connect more with the people they exist for. They've been building brands, strengthening teams and shaping strategies for well over a decade. They've worked closely with founders and marketing teams at Koru Kids, Soldo, Ocean Bottle, Nimble and Airhead to help them tell better stories. Find out more here - 5 Stories.
A bit about LDC Accelerates, the membership platform for early stage independent brands:
A learning programme and support for anyone running or starting their own independent fashion, accessories or lifestyle business. Find out more here - LDC Accelerates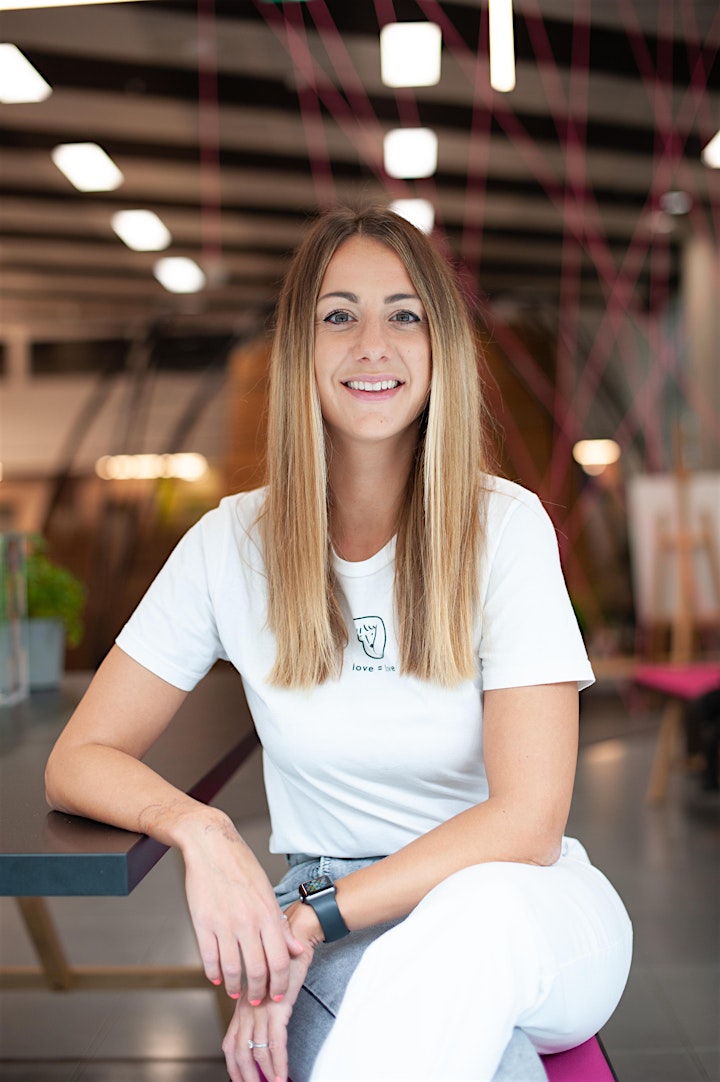 Get to know your workshop facilitator, Amanda Baker:
Amanda is the founder and creator of the 5 Stories methodology and she's OBSESSED with helping founders and their businesses tell better brand stories.
In 2012, she raised some money for her fashion startup and three years later, it failed to reach product market-fit because she was communicating the wrong message to the wrong people.
This failure was the springboard into her fascination with building brands and understanding the stories behind businesses.
Over the years, she's learned that A LOT of businesses struggle to communicate clearly, so she's vowed to help the ones doing good in the world be seen and heard. She's been building brands with 5 Stories ever since.
In her mind, businesses don't need vision statements that only live in brand books. They need stories their teams and customers can rally around. They need 5 Stories.
Now, Amanda's on a mission to make sure every purpose-driven business on the planet has access to her storytelling methodology. Why? Because the world really is a better place with them in it.
She's helped hundreds of businesses of all shapes and sizes tell their stories better. Including, HANX, Ocean Bottle, Koru Kids, Cotton Comfort, Lone Design Club, Nimble, Soldo and many more. She's the brand communications 'Expert in Residence' at the London Business School and she's the brand storytelling mentor at Bethnal Green Ventures.
Some quotes from founders and marketers about the 5 Stories workshops:
"You have helped me believe in what I am doing again.'
"This has made me feel so much more confident in expressing the brand."
"You've made me feel less alone."
"I actually didn't think about myself as a storyteller before!!! I always thought everyone else was a storyteller but not me."
"The workshops were well organized, with clear messages and actionable strategies that each attendee could walk away with. Their energy and passion for storytelling is infectious!"
"The series of workshops were one of the most encouraging and inspiring online sessions I have ever attended! The 5 Stories framework allowed me to tap into my inner storyteller."
"The workshops gave me the space to understand how I can use my stories to engage the customer. I left with the confidence to start telling my stories in different ways."
Useful Links:
Date and time
Location
Refund policy
Contact the organizer to request a refund.
Eventbrite's fee is nonrefundable.
Organizer of LDC Accelerates x 5 Stories: Brand Storytelling Programme
Lone Design Club is an inclusive community aimed at uniting and supporting independent designers. We want to provide these brands with the support to enable scalable and sustainable businesses growth. We regularly host a variety of online webinar discussions as well as our signature face to face events and workshops. This is a process designed to take brands from the initial stage of starting to selling in store and online.