LDoc Keynote 12 Lecture: Comfort Zones (Adam Drazin)

Tuesday, 29 May 2018 from 18:30 to 21:00 (BST)
Event Details
Comfort Zones - the challenges for design researchers using methodological frameworks from other disciplines

Design researchers are encouraged to enter new territories, and use approaches with which they may be unfamiliar from their training. This is particularly true of projects with a social or participatory element. Designers may for example be asked to become ethnographers, to enrich their creative practice and increase the usefulness of their designed outputs. This poses challenges, in terms of competence and confidence.
I have the definite sense that the nature of the challenges is changing. A few years ago, there was an optimism in design, the possibility of paradigm-shifts and innovation – but many of the changes heralded as such (especially digital) have become compromised. So rather than looking at the 'social' in the microcosm, personal lives, there is ever more a need to situate those into bigger social models, national and international. The ways that local experience is understood by people as fitting into some bigger picture has changed the landscape of design research, I feel, and means that design finds it much more difficult to examine communities of users and of practice as bounded sites. In turn, this I think has changed the nature of what 'participation' is, when it used to be a bridging of boundaries, because the nature of social boundaries may have changed.
We now talk about audiences of design, not just users and consumers, which brings a greater sense of responsibility. But responsiveness is a more empowering notion for designers that responsibility. This lecture will explore the potential limits of design responsiveness.
The lecture will be followed by a drinks reception in the Picton Room.
About the speaker
Adam Drazin is an anthropologist who works on design and with designers. He obtained his PhD in anthropology at UCL in 2001, on the material culture of care in Romania. For the last three years, he has been lecturing in Ireland at Trinity College Dublin on themes including material culture, globalisation and migration, gender and the home.

Adam is running the MA programme in Culture, Materials and Design at UCL. He aims to promote the broad spectrum of ways in which anthropology engages with design and materials, and explore how dialogues with institutions in the private and public sectors can advance anthropological understandings, particularly through the use of object-focussed design methodologies.
In the past, he has conducted postdoctoral research in Ireland on Irish-romanian homes and constructions of openness, and has worked as a design anthropologist with engineers and designers in companies including Intel and HP Labs. This latter work has included work on memory and remembering, the material culture of ageing, and the intersection of mobility and isolation in later life. He has also lectured in anthropology at NUI Maynooth and Dublin Business School; and has taught ethnographic methodologies to design students at the RCA in London, NCAD Dublin, and TU/e Eindhoven. He is an external examiner for the Glasgow School of Art's BDes and MDes programmes, and has published in a number of journals and collections.
When & Where
Clattern Lecture Theatre, Kingston University Penrhyn Road Campus, Penrhyn Road, Kingston upon Thames, Surrey
KT1 2EE
United Kingdom


Tuesday, 29 May 2018 from 18:30 to 21:00 (BST)
Add to my calendar
Organiser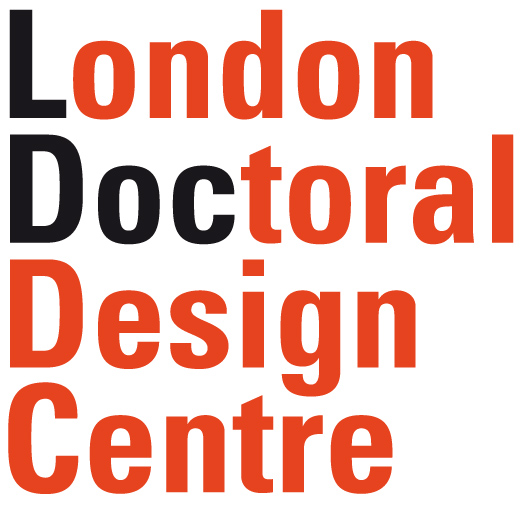 LDoc is the Centre for Doctoral Training in Design Research, located in London, a world hub for Design and the creative industries. 
Funded by the UK AHRC, LDoc is a collaboration between three internationally leading London based higher education institutions: the Royal College of Art, Kingston University and University of Arts London.  The Centre provides cross-institutional PhD studentships and training, working in collaboration with key industry partners. More at http://ldoc-cdt.ac.uk