LDoc Keynote Lecture. Designing for Services: Inventive Future Making
Description
The London Doctoral Design Centre (LDoc) is delighted to invite you to its summer Keynote Lecture. Dr Lucy Kimbell of the Innovation Insights Hub, UAL, will be speaking at the Rootstein Hopkins Space East, London College of Fashion, UAL.
Designing for Services: Inventive Future Making
This lecture will be of particular interest to postgraduate design students and academics, but is open to all. The lecture will be followed by a drinks reception, to which you are warmly invited.
Entry will be by ticket only, please register in advance.
Biography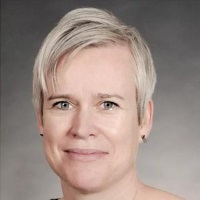 Lucy Kimbell is Director, Innovation Insights Hub, University of the Arts London and Associate Fellow at Said Business School, University of Oxford. She is an experienced researcher, post-graduate educator and strategic design consultant. She has spent much of her career on design's fringes, intersecting with other disciplines and contexts including social innovation and policy. Lucy has been involved in research, teaching and assessment within leading international universities for over a decade, with a particular focus on the role of design in society, services and innovation. Her writing on service design and design thinking includes several book chapters, papers and keynotes.
Her book with the title Service Innovation Handbook, combining literatures from services management, design and ethnography, was published by BIS in 2014. Before joining UAL Lucy was AHRC research fellow in Policy Lab in the Cabinet Office (2014–15) and principal research fellow at the University of Brighton where in addition she jointly led projects for the AHRC around social design.
@lixindex


Abstract
In this talk Lucy will identify some key moments in the emergence of the field called service design. This will then lead to a discussion of what service design is and what it does in organisational and policy contexts, as currently practised by some contemporary designers. Using concepts from design studies and science and technology studies, Lucy will propose some key concepts to help make sense of what is involved in designing (for) services.
These suggest that rather than being a discrete, new field of design, these designerly practices have broader implications for many kinds of design. Lucy will then identify some challenges for the field and speculate about potential futures for service design.