Penny Lewis evaluates the work of Le Corbusier, one of the most influential architects of the twentieth century.
About this event
The Swiss-French architect Le Corbusier (1887 –1965) is strongly associated with post-war mass housing projects; his name is often used as shorthand for their failings. He was arguably the most talented architect of the twentieth century and but he is popularly known for his association with the technocrat aspects of modern planning. Architecture lecturer, Penny Lewis will 'visit' two of Le Corbusier's most influential buildings the Villa Roche in Paris (1923) and the Unité d'habitation in Marseille (1952) to compare his innovative pre-war and expressive post-war work. The talk will explore the architect's ambition to express the universal qualities of architecture and the modernist impulse to engage with engineering and new technology.
The common assessment of Le Corbusier's work is that he was a great architect but a poor (or even Fascist) urbanist. Perhaps now that we have some distance on the post-war period we can begin to appreciate his work, aesthetic and technocratic, as a whole. Corbusier's work was produced in that rare moment when the emancipatory drive of mass society (and the technocratic impulse to contain that drive) provided space for serious innovation. The lecture will focus on his approach to form, materials and proportion alongside his ambitious urban propositions.
Penny Lewis is a lecturer in architecture and urban planning. She leads the joint architecture programme at the University of Dundee and the University of Wuhan in China. She studied architecture before she became an architectural journalist, writing for magazines, newspapers and editing Prospect, the Scottish architectural magazine, before becoming a lecturer and academic.
This event is free but if you would like to find out more about and support the work of the Academy of Ideas please check this link here: https://academyofideas.org.uk/support/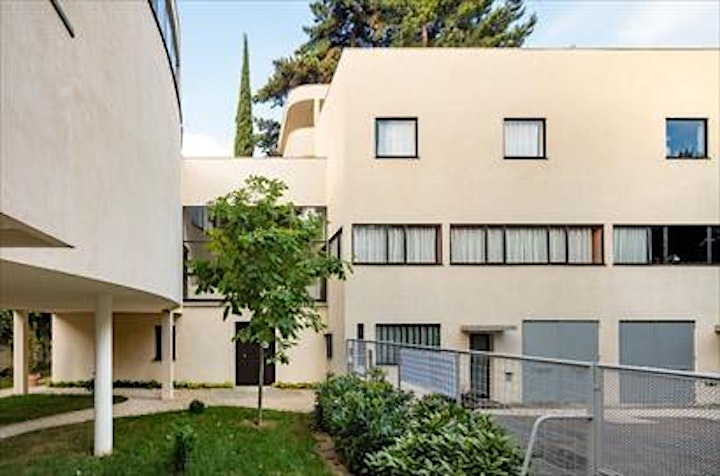 Photo Credit:
1. Fred Romero from Paris, France. Unité d'habitation à Marseille Arch. Le Corbusier 1947-52 https://www.flickr.com/photos/129231073@N06/albums/72157648260551894
2. Maison La Roche Photo : Cemal Emden 2015 © FLC/ADAGP http://www.fondationlecorbusier.fr/
Organiser of Le Corbusier: Universal artist or technocrat?
The Arts & Society Forum is affiliated to the Academy of Ideas which runs the annual festival, Battle of Ideas. Established in 2011 it meets in central London to discuss issues and controversies relating to the state of the arts today. We sponsor an annual series of tours around London art galleries, led by artist and art history teacher, Dido Powell.