Description
MONDAY 9th JULY 2018

With: Vincent Kortleve

Author of: Fysiotherapeutische gespreksvoering

Le Pub Scientifique started in London 2012 as a regular meeting place for clinicians, therapists and (really) anyone working in the area of complex pain to come together and share ideas. It was inspired by the classic Pat Wall quote: "any discussion of work after 6pm can only be done if it is outside the clinic/lab and with a drink in hand" !

We are continuing this tradition to Amsterdam and invite you to come talk with us, think with us and drink with us!
Beer included!
www.lepubscientifique.wordpress.com/
This JULY Vincent will lead the discussion on:

Pain and Motivation – what motivational interviewing adds in helping people with pain.
What is the relationship between a person's experience of pain and their motivation? Can we work with that relationship to alter their experience?
I am hoping to discuss with you the place of motivational interviewing in the therapeutic setting for people experiencing complex pain syndromes and whom we often struggle to help.

The link between a persons' pain and their ability to find joy in their life is a complicated one and, although helpful, education alone is not often enough. Through some practical experience, I'm hoping that we can challenge our communication skills and explore what it feels like for us to use motivational interviewing techniques.
About Vincent Kortleve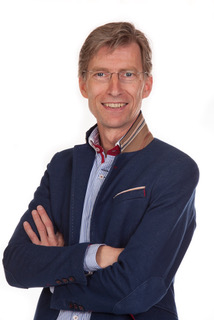 Vincent Kortleve is a dutch musculoskeletal physio/manual therapist and also studied
psychology. His great passion lies in human behaviour and influencing behaviour with
effective and respectful conversation. Vincent provides training and education for physical
therapists in motivational interviewing, shared decision making, pain-education and
communication skills. In 2016 he published his (dutch) book 'Fysiotherapeutische
gespreksvoering' (communication skills for physical therapists). He is member of MINT, the
international network of trainers in Motivational Interviewing.
For more information about Vincent and his work, please visit:
Schedule:
18.30-19.00: Lets drink a beer/koffie and meet each other
19.00: Talk begins
20.00 - 20.30: more beer!
20.30 - 21.30: end of the talk
21.30....up uto you!