Description
Le Pub Scientifique.
TUESDAY 1st OCTOBER
Laura will explore:
Is 'psychological fexibility' hipster nonsense?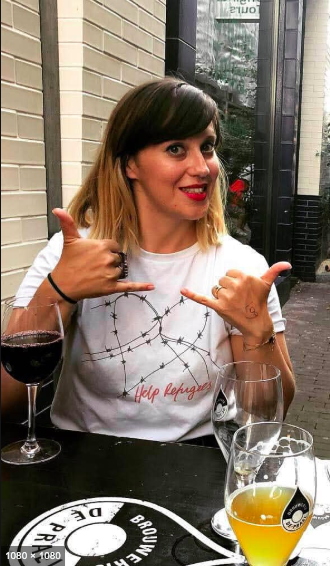 Le Pub Scientifique started in London 2012 as a regular meeting place for clinicians, therapists and (really) anyone working in the area of complex pain to come together and share ideas. It was inspired by the classic Pat Wall quote: "any discussion of work after 6pm can only be done if it is outside the clinic/lab and with a drink in hand" !

We are continuing this tradition to Amsterdam and invite you to come talk with us, think with us and drink with us!
Beer included!
www.lepubscientifique.wordpress.com/
About Laura:
Laura is a clinical specialist physiotherapist working in the field of persistent and complex pain. She gained her MSc in Advanced NMSK Physiotherapy from Kings College London in 2015. She has held multiple Physiotherapy roles in London within 1st and 3rd contact environemnts working in clincics, GP practices, hospitals and specialist programmes. Laura is dedicated to the understanding and exploration of pain and pan science. She co-hosts Le Pub Scientifique in Amsterdam and guest lectures on the topic of pain and encorporating psychology into physiotherapeutic practice. Her current interest is in exploring philosophical models and how the role they play in the development of health models and the understanding of pain and approaches to the treatment of pain.
Schedule:
18.30-19.00: Lets drink a beer/koffie and meet each other
19.00: Talk begins
20.00 - 20.30: more beer!
20.30 - 21.30: end of the talk