Join Le Pustra (Babylon Berlin and Kabarett der Namenlosen) and special guests for a special one- night-only 1920s inspired revue!
About this event
Le Pustra invites you to his new 1920s "Naughty Salon " revue laced with innuendo, camp comedy and glamourous performances.
Special guests include: the fabulous EVI NIESSNER, decadent dandy pianist, CHARLY VOODOO and Kabarett der Namenlosen's naughty Telephone Girl: JULIETTA LA DOLL.
FOR ONE NIGHT ONLY!
*Limited tickets available. No reserved seating available.
**PLEASE NOTE/BITTE BEACTHEN SIE:
The 2G rule is currently in place for admission to Ballhaus Berlin. That means proof of full vaccination or recovery is required for entry. The Luca-App is recommend. We will update everyone if any new changes occurs.
Facebook event: https://fb.me/e/2p3zxbSz8
Enquiries: mrpustra@googlemail.com
_______________________________________
Support us:
Become a PATRON:
Subscribe:
Cover Photo: Pixelgnom.de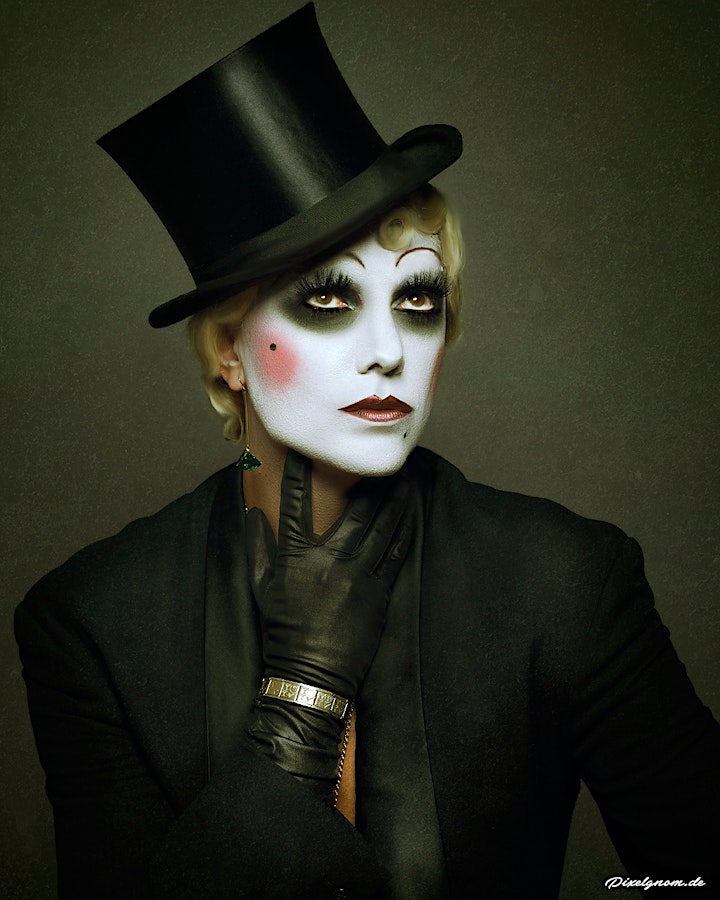 LE PUSTRA
Le Pustra is an actor, singer and queer "kunstfigur" best known for his provocative Weimar Republic Cabaret inspired Le Pustra's Kabarett der Namenlosen and playing mysterious nightclub owner, "Edwina Morell" in the award-winning TV series Babylon Berlin (Season 3 and 4). The artist's dazzling and inspirational unique style have been featured in numerous theatrical events, photo art books, international fashion publications, art exhibitions, music videos, short films and paintings.
Photo: Pixelgnom.de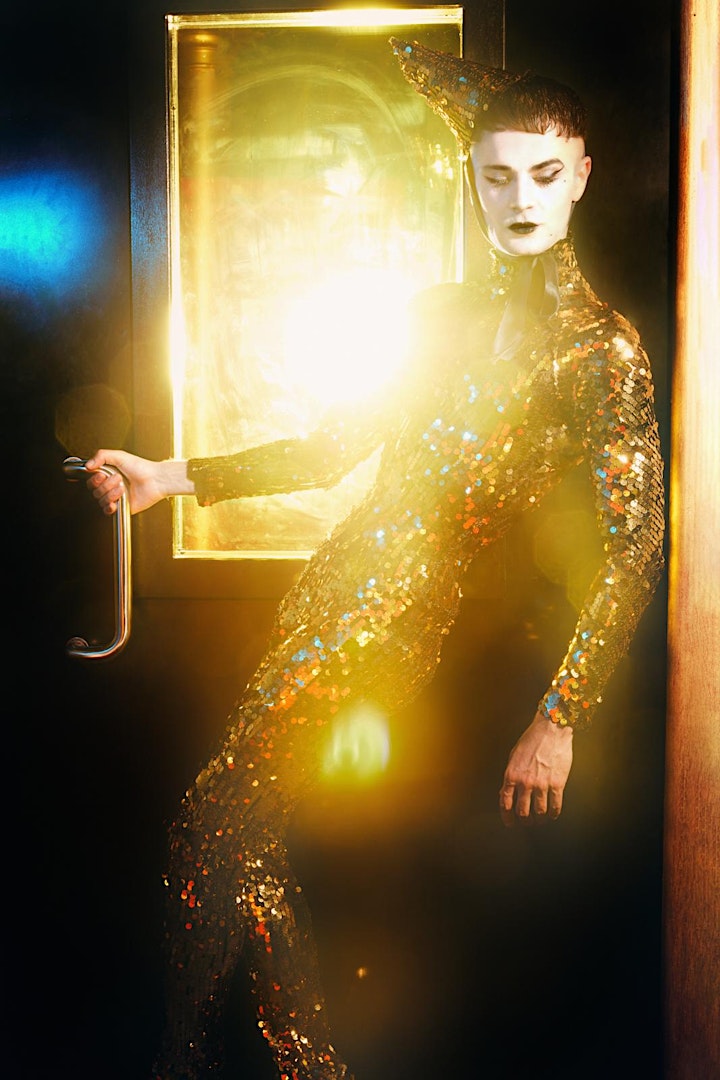 with
CHARLY VOODOO (Madame Arthur/Kabarett der Namelosen)
Charly is an accomplished pianist, musician and composer based in Paris, France. He is Parisian nightlife royalty and part of the famous cabaret troupe from Madame Arthur in Pigalle, Paris and also the resident pianist for Kabarett der Namenlosen in Berlin.
Photo: Bruno Gasperini
Special Guest:
EVI NIESSNER (Glanz auf dem Vulkan/Let's Burlesque)
Legendary performer, powerhouse singer and producer, Evi Niessner shall join the Naughty Salon and present 2 exclusive songs from her latest extravagant stage production: MONDÄN – DIE DAME DER 20ER JAHRE.
Photo: Frank Widmann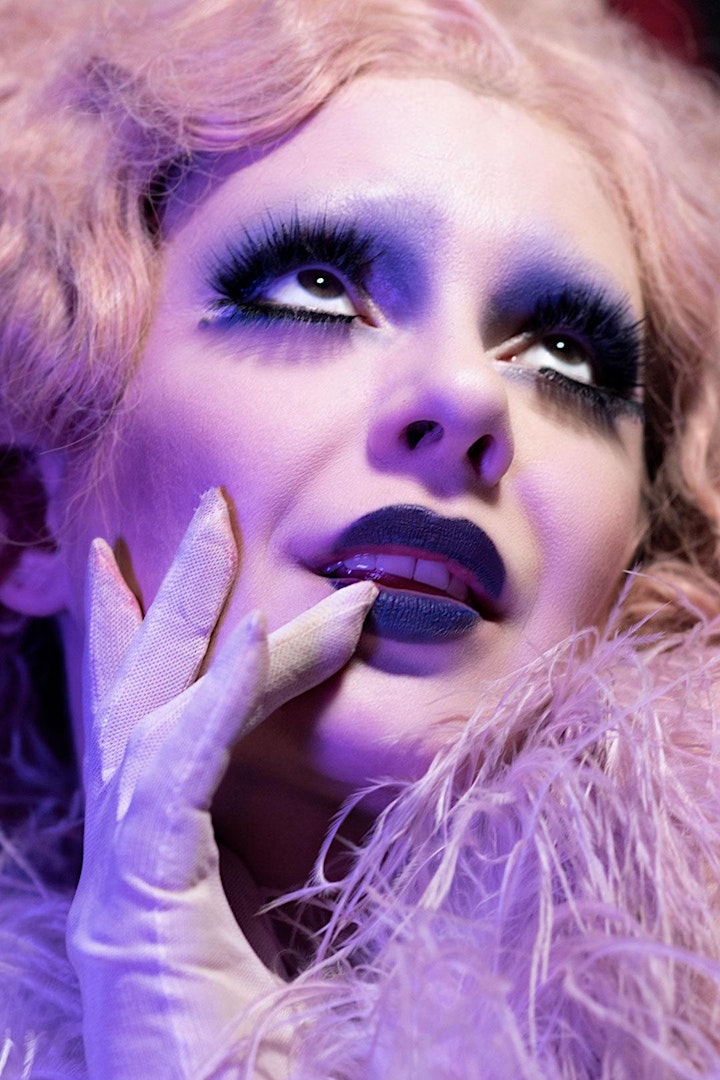 also starring:
JULLIETTA LA DOLL (Kabarett der Namenlosen/Babylon Berlin)
Berlin's very own naughty Telephone Girl joins the cast for fun and frolics.
Photo/Makeup: Basil Prinz
Organiser of Le Pustra's Frecher Salon in Berlin - SOLD OUT/AUSVERKAUFT
" A New and Scandalous Weimar Berlin Revue."

Take a nostalgic and provocative journey back in time to the decadent and dangerous 1920's as the stars of Berlin's only Weimar Republic Cabaret, the infamous' Kabarett der Namenlosen ' present a new revue for 2 nights only. Join Le Pustra, Celebrated Muse and Bon Vivant alongside Charly Voodoo, The Parisian Dandy as they present colorful songs, scandalous stories and comical wit in a dazzling and stylish evening.

"Le Pustra's work radically alters conventions of beauty, glamour and sexuality." - Sleek Magazine