LE SILENCE DE LA MER - Films of 1947

Tuesday, September 19, 2017 at 8:30 PM (BST)
Event Details
Films of 1947

LE SILENCE DE LA MER
Dir.: JEAN-PIERRE MELVILLE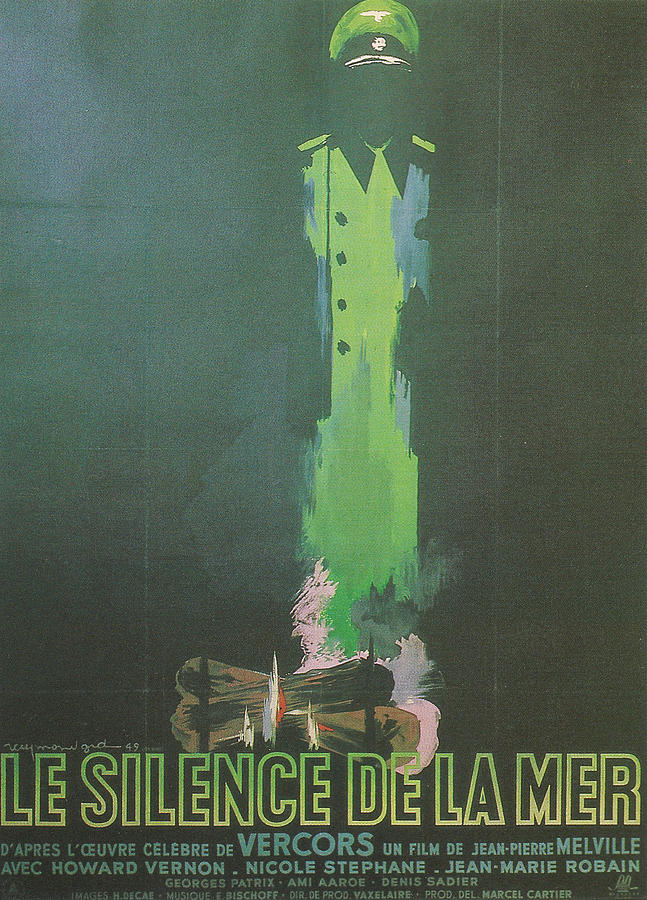 Jean-Pierre Melville's (Grumbach's) stunning debut is an adaptation of the short story by Vercors, "Le silence de la mer." Static shots and short pans of a countryside village appear under a motionless, silent sky punctuated by cirrus clouds—on one level, the eternal "sea" of the title. It is 1941, and this is Occupied France. A German officer takes up residence in the home of an elderly man and his niece, who remain silent to him, the man at his pipe, his niece at her knitting, as the officer each evening fills the silence with his family history and professions of love for France. (He loves French literature as much as he does German music.) Even his appearance in civilian dress cannot shake the silence of the sea.
     The uncle's voiceover turns the film into a journey into the recent past. The film is haunted by the humiliation of France's occupation and by the sheer exercise of historical memory, where individual recollection merges with the "sea" of national experience. Similarly, Melville haunts the past, shooting his film in the very house that Vercors chose as the setting for his story. The ticking of a clock and the officer's (in effect) monologues, by their interruptions, underscore the silence of the sea.
     Appearing mute at middle-distance in a darkened doorway, the villager represents conscience, while his niece, whom the officer pointlessly loves, embodies the unyielding soul of France.
     The naive officer believes that Germany's occupation of France is forging a benign connection between both countries. The film records his disillusionment. Melville anticipates this with a brusque cut: after the sentimental officer waxes about how "the city" opens the German heart, Melville shows the German assault on Paris.
     Jean-Marie Robian and Nicole Stéphane beautifully play uncle and niece.
-Dennis Grunes
 .
FILM STARTS AT 8.30 PM
87 mins

Please do not eat in the cinema
 .
Please DO NOT book a seat if you are not sure of your availability! Seats are limited and each booking reduces the number of seats available to others. If you cannot attend, please cancel your reservation as soon as possible by going to "MY TICKETS" on the email from Eventbrite: this will release your seat to someone else.

If the film is SOLD OUT, there will be an automated waiting list, which will contact you if/when a seat becomes available.

Upon leaving the cinema, please make a donation towards our running costs and support your club.  Thank you!

Save This Event
When & Where

Sands Films Cinema
82 Saint Marychurch Street
SE16 4HZ London
United Kingdom


Tuesday, September 19, 2017 at 8:30 PM (BST)
Add to my calendar
Organizer
Sands Films Cinema and Event Listing
Sands Films is a busy film studio and production facility set up in an 18C warehouse
in Rotherhithe since 1975.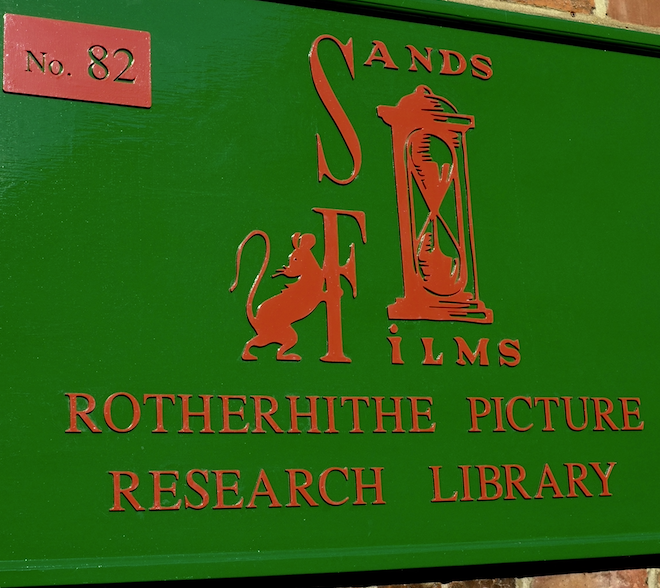 In 2005 Sands Films started a Cinema Club in its screening room.
The popularity of these weekly sceenings has triggered more screenings and events open to the public.
All bookable events or screenings are listed here:
CINEMA CLUB
ANGLO-RUSSIAN CULTURE CLUB
LIVE STAGE STAGE PRODUCTIONS
CONCERTS
Most screenings are free but donations are welcome: the loo paper, the business rates and the power all still have to be paid!
Live events have a charge to pay performers.
To join the weekly mailing list:  http://eepurl.com/h8aTE
Private and corporate events can also be booked.
LE SILENCE DE LA MER - Films of 1947