Alastair James knows a thing or two about leadership and performance and has distilled his learnings into a model for Leading with Purpose
About this event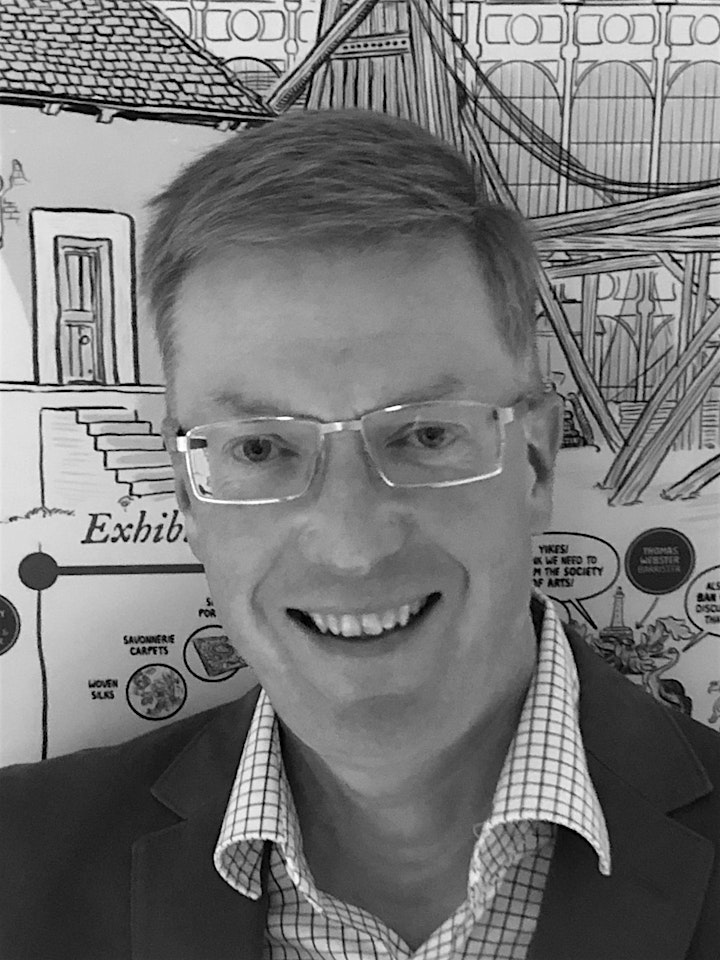 Are you a leader that wants to understand how you can:
lead with purpose
improve the leadership of your team/organisation
improve your own performance?
In this session, Alastair James will share with you the six essential leadership qualities that are required to Lead with Purpose and how you apply them in your role leading the performance, people and purpose of your team or organisation.
The six essential leadership qualities are: Courage, Candour, Care, Consistency, Curiosity and Collaboration.
The leadership model is based on Alastair's own experiences as a Deloitte Partner, work reporting to Board level in FTSE 100 companies, and the extensive work he does with leaders.
Alastair spent twenty years at Deloitte, thirteen of those as a Partner in their consulting practice. He set up and led Deloitte's Operational Excellence practice, which he grew to be a team of 215, the largest consulting team within Deloitte. Over that time period Alastair worked internationally with a wide variety of organisations, large and small, in the private, public and third sectors to improve their performance. In 2013 Alastair was headhunted by G4S to be their Global Head of Risk and Assurance reporting directly to the board.
Since 2019 Alastair has dedicated himself to coaching and mentoring leaders. He has a passion for passing on his knowledge and supporting the performance and development of leaders; particularly in purpose-led mid-size businesses and SMEs. Alastair has distilled all of his experience and knowledge into his model for Purpose-led leadership.
What people say about Alastair and his work on leadership:
Alastair's coaching provided a lot of help, support and guidance for me during a time of a lot of change in my team. I would come out of our sessions with a lot of clarity and with his help we've really developed the dynamic and working practices for the better. Highly recommended.
Rob Ferrer – CTO, Presto Music
Alastair is an insightful and very effective coach. I utilised our sessions to work through current situations and was guided with how to have the most positive impact in my new role and shape my learning to become a more effective leader.
Kate Omonigho – Head of Employability, Genius Within
Alastair asks insightful questions to help consider a range of approaches and points of view in challenging situations. He also helps put together a practical roadmap towards addressing an issue or achieving a goal and is able to share his own experience and learnings from managing complex projects and leading large teams.
Dr Ingrida Kerusaukaite – Portfolio Lead (anti-corruption), The Palladium Group
Alastair was instrumental managing timelines and offering guidance towards the completion of our culture refresh and update.
Ian Burford – Director of Underwriting Argenta Syndicate Management
I've always considered Alastair to be somewhat of a mentor, so I reached out in the context of needing an experienced practitioner to challenge my thinking - and he was outstanding! He quickly provided insightful perspective into a complex, and sometimes competing, set of drivers which helped me refocus on those things that are most important to me.
Charlie Wijsman, Senior Director, Accenture Alliance at Pegasystems
Alastair's guidance and reflections are aided by his immense experience across many sectors and different types of organisations.
Adam Pike, Executive Director, Home Instead UK
Alastair's ability to guide me towards simplicity, clarity and order was invaluable and enabled me to both structure and stretch my thinking. His approach, guidance and input has undoubtedly shaped my future for the better.
Charles Vivian, Board Member and Visiting Speaker at London Business School
Alastair worked with me when our business had many challenges and threads of work progressing quickly. I can say that the impact his coaching had was fantastic, bringing clarity and focus, along with provoking thought. This changed the way I was working and enabled me to work with the team and re focus time and energy on the right things.
Jason Chipchase, Manging Director, Chadlington Brewery
The one-to-one support I have received from Alastair has been exceptional - by turns insightful, supportive, challenging and provocative. Session by session we have worked through the objectives we set ourselves and made huge progress. I've seen significant impact on key projects and my own approach as a result.
George Selmer, Bid Director, MITIE
We started working with Alistair in 2019 when he facilitated leadership sessions with our Executive and Leadership teams. Most recently he ran a transformational project with our employee forum aimed at evaluating and redefining our corporate values. He designed and facilitated an event for 250 people to obtain collective feedback and then worked with the team to translate this into operational values. The result has been a set of values that truly reflect the reality of working at EUSA and that are owned by everybody in the company.
Claire Harding, Head of Global HR, EUSA Pharm
For many years Alastair and I worked closely together as Partners at Deloitte . His honesty, decency, willingness to spend valuable time coaching team members and belief that we should do the right thing in all circumstances however uncomfortable, always impressed me.
John Binns MBE, Board Member, CMHA