Leader Reset - A 1-day transformation training for company leaders/managers
About this Event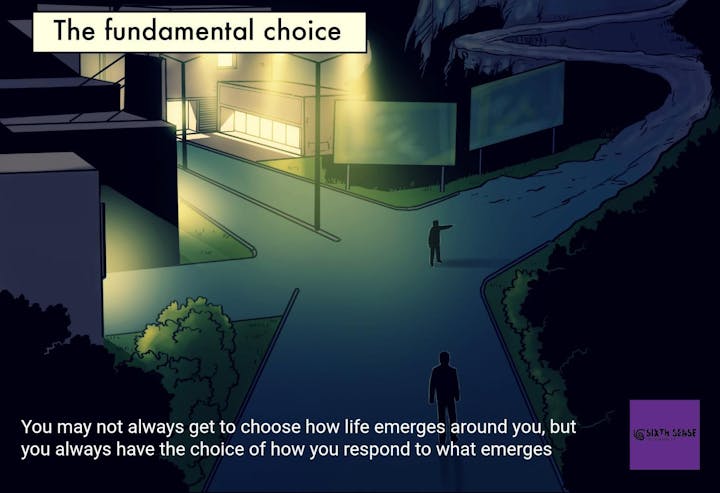 Its tough being in a position of responsibility in a small or medium sized company. Its a fast moving environment where your attention is pulled, minute to minute, from one situation to another. Just getting through some days requires huge amounts of resilience, let alone trying to drive sustainable improvement in the company and its people.
It takes the ability to
access boundless confidence and resilience
get more from the other people around you who are essential to the outcomes you want
hold clarity of your outcomes and the commitment to see it through
laser focus and get more done, without working harder
organise yourself around the important things rather than what is easy or comfortable
approach more prospects and deepen relationships with your customers,
Thats where I come in.
I've improved the experience, performance and outcomes of hundreds of Owners, Director, Managers, Sales and Service people. Each one of them is a unique person in a unique context. Getting them unstuck and raising their performance has always involved stripping things away, rather than adding more complexity in.
That what we are going to do at this event. I'm not promising a miraculous transformation but I am promising a big shift in the way you see ourself as a Leader and how you influence others. Think of it as a 20% shift
This unique event is being held in Basingstoke on Thursday 12th September, in aid of the Ark Cancer Centre charity. Every penny of profit from this event will go to the charity.
Early Bird tickets are available until mid August and there are only 18 places.
If you are an Owner, Director or Manager this is an opportunity for you to break out of the patterns of thinking and the perspectives that limit your potential performance.
You'll be able to access new levels of performance in your business, and have an experience of leadership that will change how you see yourself and your business forever.
Its not a f%$kin seminar
It's always a challenge trying to persuade people running companies in Leadership or key positions to take a day out of the office, whether it be for business advice, networking or training. You're busy, after all.
There are customers to serve, improvements to make, people to manage, problems to fix and an ever-changing market place to navigate through.
The last thing you really is some bloke vomiting a whole bunch of new ideas on you, or giving you some uncomfortable reminders of what you already know you should be doing. A bunch of new ideas, tips and tactics might excite you for a few days; but it won't take long before the hamster wheel of the day to day consumes you again and you fall back into old patterns of behaviour.
How meaningful change happens
There is one, consistently ignored, leverage point that tilts the game in your favour. That is understanding what makes you, and your people, show up and behave in the way they do do.
This boils down to just three questions:
What are the outcomes that you actually want?
What is it that stops you or limits the potential for you to achieve the outcomes?
How do you consistently show up in ways that best place you to get what you want?
These three questions seem simple but they are not. The true answer to them lies hidden by a story that you have been living your whole life by. It's a story in which you have assumed an identity, marked out a path and a unique perspective of how the world works. This is the single most powerful leverage point at your disposal.
When you re-calibrate your story, remarkable shifts occur that will give you access to new options for your company and new ways of experiencing running it.
A chance to shift and move
This day is a chance to reset yourself; to deeply challenge the current framework in which you see yourself as a business leader and the entrepreneurial adventures you are engaged in.
It's an anti-seminar. You won't leave with a list of ideas that you'll never use. You will experience a profound shift in the perspective you hold of your company and what is possible for you.
We'll do it using a simple four-point model. No Power-point slides, no workbooks, no overwhelm. Just a flip-chart, powerful facilitation and transformational insights that will open up new avenues and possibilities for you commercially and personally.
I'm not giving it away for free. Its far too valuable for that and no-one values what they haven't paid for, but I am doing it in aid of charity. Every single penny of the profit from this session will go to the Ark Cancer Charity.
Places are limited to eighteen because that is the maximum number I can simultaneously track and work with.