Refund policy
Contact the organiser to request a refund.
Eventbrite's fee is nonrefundable.
Join Rutz Consulting and world-renowned leaders within the contact centre industry and dive deep into the route of delivering excellence.
About this event

Are you curious about the journey to achieving excellence? Perhaps you're a customer experience superstar but would like to know more about supporting your team's wellbeing? Whether your firm has 20 or 200 people, or you're just starting out in the contact centre industry, this summit is for you.
Rutz Consulting is Europe's leader in delivering operational excellence and is passionate about uncovering the potential within the contact centre industry. Following on from the success of the Leading Ladies & Gents series on the Operational Excellence podcast, we're taking our knowledge to the next level and hosting a global summit to showcase excellence in action.
From customer experience to managing the wellbeing of your team, we will explore the fundamentals of the customer journey and help your contact centre to thrive. What's more, you will have the chance to network with other professionals, all while raising vital funds for Maggie's Forth Valley.
Don't just take our word for it! This event is an opportunity to hear from world-renowned leaders within the contact centre industry and learn from their extensive knowledge and understanding of achieving operational excellence. Over the three-hour summit, you will hear from: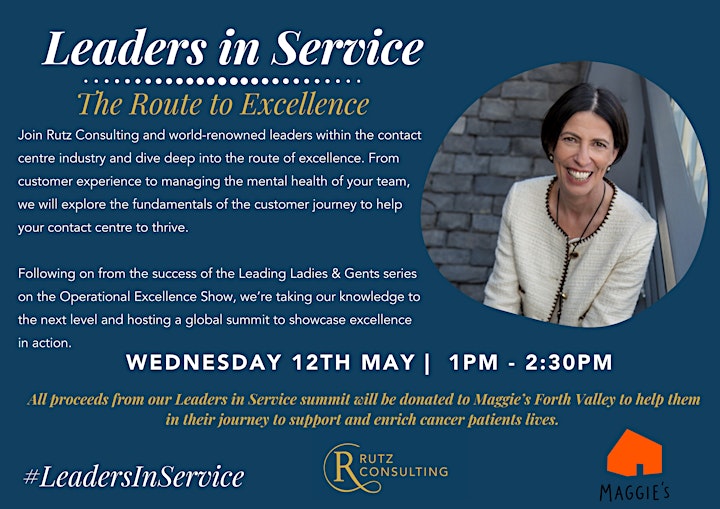 Marianne Rutz
Our very own Marianne is a specialist in delivering operational excellence within the multilingual contact centre industry and is the founder of Rutz Consulting. A globally recognised and trusted expert, Marianne has spent the past 20 years successfully managing multimillion pound contact centre set up deals, turnaround operations and market entries. Driven by integrity, authenticity and kindness, Marianne is passionate about processes and profits achieving through people.

HELEN BEAUMONT MANAHAN
A self-confessed 'quality nerd', Helen is a skilled contact centre professional who has experience in design, implementation and management of multilingual quality programmes. Helen will be exploring the impact of cultural differences while acknowledging what unites us and provide insight into how this can be transformational.
TERESA ROBERTSON
Teresa has extensive experience of encompassing HR, L&D, training, business change and coaching. At the heart of her approach is the ability to engage with and understand people, their drivers, so that they themselves become champions of change and their own learning and development. Teresa will take you through the journey of onboarding and employee learning and development, explaining how to get onboarding right to support company culture and ongoing employee development.
SATHYA JOHN
Sathya Leads Customer Management Resourcing´s (CMR) recruitment operations and strategic vision across Southern Europe out of Barcelona. Having lived and worked in several European countries she specialises in high volume multilingual, multinational recruitment for frontline level roles and possesses an extensive network across Europe of Mid-Senior and Executive level CX Talent. She is passionate about sharing her knowledge of leading teams to deliver high volumes at speed without compromising quality and fulfilling retention goals whilst combating attrition!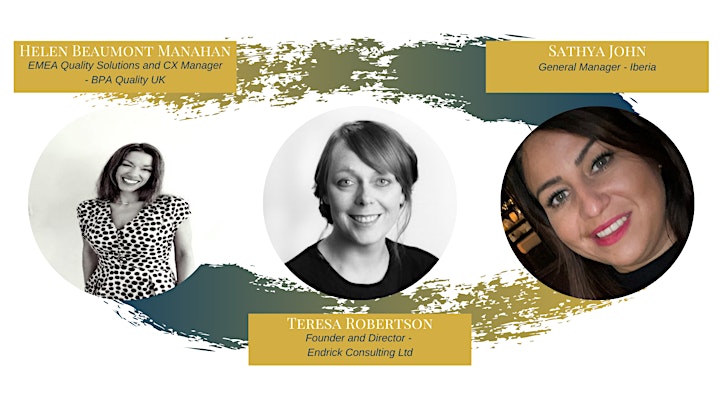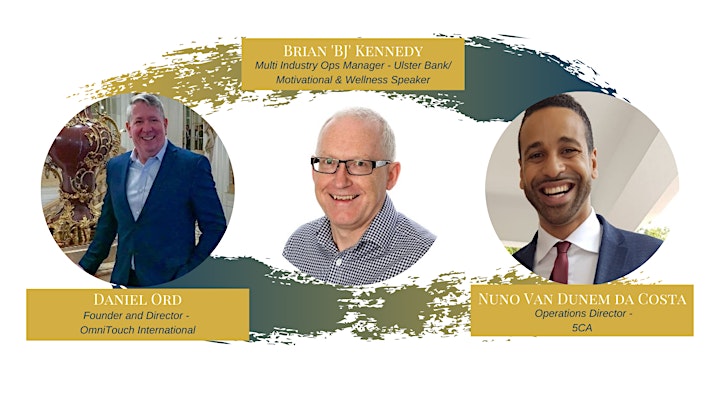 DANIEL ORD
A world-leading trainer in customer experience for the contact centre industry, Daniel has 30 years of management, consulting and training in contact centres across the globe. Sharing his top-notch knowledge, Daniel will be sharing everything you need to know about the customer experience.
BRIAN 'BJ' KENNEDY
Known for delivering innovation and change management, Brian is a dedicated mentor and an advocate for wellbeing in the workplace. Reflecting on his own experiences of burnout, Brian will share the importance of looking after your mental health and how this can help you to achieve your personal and business goals.
NUNO VAN DUNEM DA COSTA
Nuno is known for his customer and client centricity in a lean operation and has implemented continuous improvement structures as well as trained and coached service operations in Lean 6Sigma within renowned international companies. Nuno will be sharing with us how to take theory and put it into practice, implementing Lean Operations within the Contact World to achieve Continuous Improvement.

Maggie's Centre is a cause close to Rutz Consulting's heart. We are enormous advocates of the amazing care and support that they offer. All proceeds from the Leaders in Service event will be donated to Maggie's Forth Valley to help them in their journey to support and enrich cancer patients lives.
Join us, and together we can achieve operational excellence.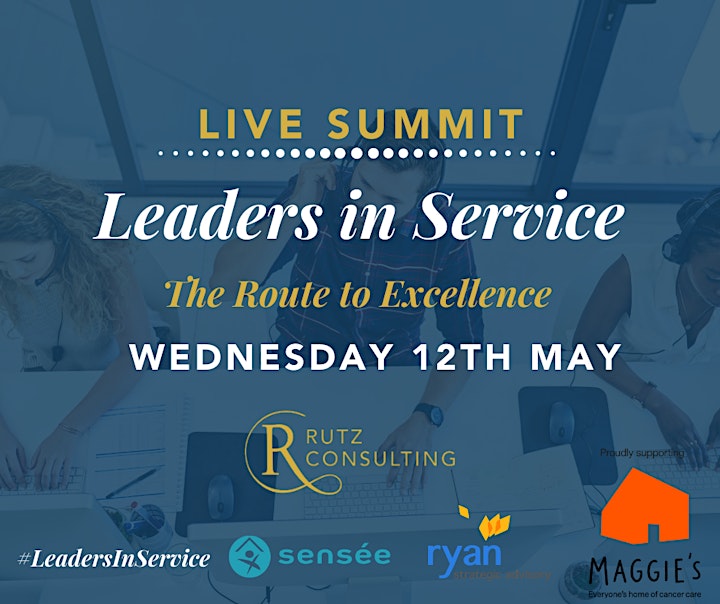 This Event is proudly sponsored by Sensée a company working with businesses UK wide to improve their business performance and provide brilliant customer service and Ryan Strategic Advisory, providing market research and consultative services to stakeholders across the contact centre and front office BPO space.