Description
Leaders Now is a series of breakfast meetings aimed at the social sector and is run in partnership with The House of St Barnabas; the Soho based charity, whose not-for-profit members' club is run as a social enterprise to help London's homelessness back into lasting work. These influential figures share insights into their leadership journeys, and guests have the opportunity to engage in discussion and question and answer sessions in an intimate setting.
The free breakfast meetings are a networking space for those interested in, or working for the social sector. Through the partnership with The House of St Barnabas the events bring together current and aspiring leaders to encourage new thinking and collaboration about social and ethical leadership.
---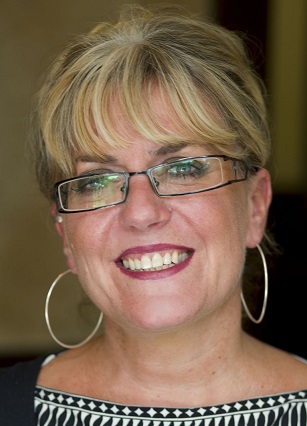 Debra Allcock Tyler, Chief Executive, Directory of Social Change
Debra has been the Chief Executive of the Directory of Social Change (DSC) since 2001. DSC exists to support charities to serve their communities and their causes and reaches around 15,000 charities a year through its work. She is a Trustee of In-Kind Direct, a Trustee of the Berkshire Community Foundation, co-Chair of Judges for the Soldiering On Awards, an AAF (Africa Advocacy Foundation) Ambassador for Women and Girls at risk of or affected by FGM and other harmful practices, Vice Chair of Governors of WhiteKnights Primary School and a Patron of the Charity Staff Foundation. She was the founder Chair of the Small Charities Coalition. She was a member of the Charity Commission's SORP Committee for 7 years. She is a Fellow of the RSA and a member of the Royal Institution.
After a brief stint in the private sector Debra has spent most of her career in the charitable sector in leadership roles in campaigning, policy development, sales, product development, media relations and training. She is particularly proud of her 14 years as a voluntary Trade Union Officer and the year she spent working with Youth at Risk. She was the first female Programme Director of the Runge Effective Leadership programme. She is a mentor to a number of CEOS and Chairs of Trustee Boards.
Debra is a renowned authority in the field of leadership and governance in civil society, an internationally published author, including the seminal It's Tough at the Top, a guide for chief executives. She writes 'The Last Word' column for Third Sector magazine which reaches around 123,000 people per publication.
Her first volunteering role was at the age of 16, in a local hospice, helping the staff with basic duties such as cleaning and changing beds.
---
Check Clore Social Leadership website for more details and news, and sign up to our newsletter for up to date information. Follow us on Twitter @CloreSocial.
If you would like to find out about how you can support the work of The House of St Barnabas, please get in touch via contact@hosb.org.uk 0207 437 1894 or visit their website www.hosb.org.uk
Twitter: @HoStBarnabas