Description
Clore Social is announcing the first of the 2017 series of Leaders Now events. Geoff Mulgan, Julia Unwin and Baroness Maeve Sherlock will share their leadership lessons in challenges on the mornings of 10 January, 7 February and 7 March.
Leaders Now is a series of breakfast meetings aimed at the social sector and is run in partnership with
The House of St Barnabas
; the Soho based charity, whose not-for-profit members' club is run as a social enterprise to help London's homelessness back into lasting work. These influential figures share insights into their leadership journeys, and guests have the opportunity to engage in discussion and question and answer sessions in an intimate setting.
The free breakfast meetings are a networking space for those interested in, or working for the social sector. Through the partnership with The House of St Barnabas the events bring together current and aspiring leaders to encourage new thinking and collaboration about social and ethical leadership.
---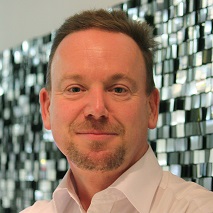 Geoff Mulgan has been Chief Executive of Nesta since June 2011.
Nesta is the UK's innovation foundation (established at the National Endowment for Science, Technology and the Arts). It runs a wide range of activities in investment, practical innovation programmes and research. It works both across the UK, and globally. From 2004-2011 Geoff was the first Chief Executive of the Young Foundation, which became a leading centre for social innovation, combining research, creation of new ventures and practical projects.
Between 1997 and 2004 Geoff had various roles in the UK government including director of the Government's Strategy Unit and head of policy in the Prime Minister's office. Before that he was the founder and director of the think-tank Demos.
He has also been Chief Adviser to Gordon Brown MP; a lecturer in telecommunications; an investment executive; and a reporter on BBC TV and radio.
He has been a visiting professor at LSE, UCL, Melbourne University and a regular lecturer at the China Executive Leadership Academy. He is currently a senior visiting scholar at Harvard University (2015-18). He is an adviser to many governments around the world, and has been a board member of the Work Foundation, the Health Innovation Council, Political Quarterly and the Design Council, and chair of Involve, the Studio Schools Trust and the Social Innovation Exchange. He co-chairs the committee overseeing science, technology and digital in the London government.
His recent books include The Locust and the Bee (Princeton University Press, 2013), The Art of Public Strategy - Mobilising Power and Knowledge for the Public Good (OUP, 2008) , Good and Bad Power: the ideals and betrayals of government (Penguin, 2006) and Connexity (Harvard Business Press and Jonathon Cape, 1998). His next book, for Princeton University Press, focuses on the theory and practice of collective intelligence.
---
Check Clore Social Leadership website for more details and news, and sign up to our newsletter for up to date information. Follow us on Twitter @CloreSocial.
If you would like to find out about how you can support the work of The House of St Barnabas, please get in touch via contact@hosb.org.uk 0207 437 1894 or visit their website www.hosb.org.uk
Twitter: @HoStBarnabas