Description
Leaders Now is a series of breakfast meetings aimed at the social sector and is run in partnership with The House of St Barnabas; the Soho based charity, whose not-for-profit members' club is run as a social enterprise to help London's homelessness back into lasting work. These influential figures share insights into their leadership journeys, and guests have the opportunity to engage in discussion and question and answer sessions in an intimate setting.
The free breakfast meetings are a networking space for those interested in, or working for the social sector. Through the partnership with The House of St Barnabas the events bring together current and aspiring leaders to encourage new thinking and collaboration about social and ethical leadership.
---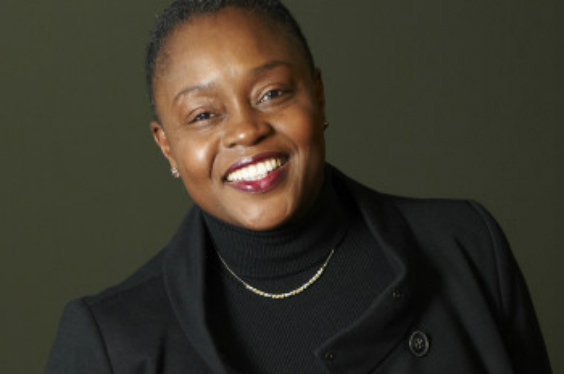 Hilary Carty, Director, Clore Leadership Programme
Hilary S. Carty MBA CCMI
Hilary Carty is Director of the Clore Leadership Programme, a role she took up in Autumn 2017 after six years as a consultant, facilitator and coach specialising in leadership development, management and organisational change.
Rooted within the arts and cultural industries, Hilary drew on her creative acumen and experience to craft bespoke interactions for an eclectic range of sectors and businesses.
Prior to working independently, Hilary was the Director of the Cultural Leadership Programme a £22m government investment in excellence in leadership within the UK cultural sector.
Hilary's earlier career demonstrates a successful record of senior level management experience in the arts, cultural and creative industries including Director, London (Arts) at Arts Council England; Director, Culture and Education at London 2012; and Director of Dance for Arts Council England.
Hilary holds an MBA from the University of Westminster; is a qualified coach with the Chartered Institute of Personnel and Development; and a qualified Organisation Development Practitioner with the NTL Institute, UK. In recognition of her contribution to the arts, culture and the development of work-based learning, Hilary has been awarded Honorary Doctorates from the University of Westminster, De Montfort and Middlesex Universities and Honorary Fellowship of Goldsmith's University of London. Hilary was invited to join the inaugural Circle of Cultural Fellows at King's College London in 2015 and became a Research Fellow of the Business School in 2017.
.
---
Check Clore Social Leadership website for more details and news, and sign up to our newsletter for up to date information. Follow us on Twitter @CloreSocial.
If you would like to find out about how you can support the work of The House of St B
arnabas, please get in touch via contact@hosb.org.uk 0207 437 1894 or visit their website www.hosb.org.uk
Twitter: @HoStBarnabas