Description
Clore Social is announcing the first of the 2017 series of Leaders Now events. Geoff Mulgan, Julia Unwin and Baroness Maeve Sherlock will share their leadership lessons in challenges on the mornings of 10 January, 7 February and 7 March.
Leaders Now is a series of breakfast meetings aimed at the social sector and is run in partnership with The House of St Barnabas; the Soho based charity, whose not-for-profit members' club is run as a social enterprise to help London's homelessness back into lasting work. These influential figures share insights into their leadership journeys, and guests have the opportunity to engage in discussion and question and answer sessions in an intimate setting.
The free breakfast meetings are a networking space for those interested in, or working for the social sector. Through the partnership with The House of St Barnabas the events bring together current and aspiring leaders to encourage new thinking and collaboration about social and ethical leadership.
---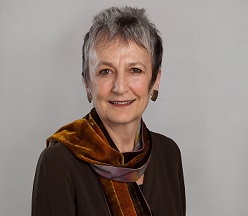 Julia Unwin was Chief Executive of JRF and JRHT from 2007 to 2016.
Julia oversaw the development of JRF's comprehensive strategy to solve UK poverty – the organisation's largest programme to date.
During her time at JRF and JRHT, she developed and implemented a clear and compelling strategic direction for the organisations; modernised and renewed internal governance and management; and led JRF to adopt a four-nation outlook, establishing a strong presence in Scotland, Wales and Northern Ireland.
Under Julia's leadership, JRHT developed a new mixed-income community in York of environmentally friendly housing. Other highlights include JRF and JRHT's influential work on loneliness and the implications of an ageing society, particularly dementia, and writing the book Why Fight Poverty?
Julia's current roles include:
chairing an inquiry about the future of civil society in England

holding a two-year Carnegie Fellowship to look at kindness and more relational approaches in public policy

non-executive director role for Mears Group PLC

being a trustee of the Dartington Hall Trust.
---
Check Clore Social Leadership website for more details and news, and sign up to our newsletter for up to date information. Follow us on Twitter @CloreSocial.
If you would like to find out about how you can support the work of The House of St Barnabas, please get in touch via contact@hosb.org.uk 0207 437 1894 or visit their website www.hosb.org.uk
Twitter: @HoStBarnabas