Description
Leaders Now is a series of breakfast meetings aimed at the social sector and is run in partnership with The House of St Barnabas; the Soho based charity, whose not-for-profit members' club is run as a social enterprise to help London's homelessness back into lasting work. These influential figures share insights into their leadership journeys, and guests have the opportunity to engage in discussion and question and answer sessions in an intimate setting.
The free breakfast meetings are a networking space for those interested in, or working for the social sector. Through the partnership with The House of St Barnabas the events bring together current and aspiring leaders to encourage new thinking and collaboration about social and ethical leadership.
---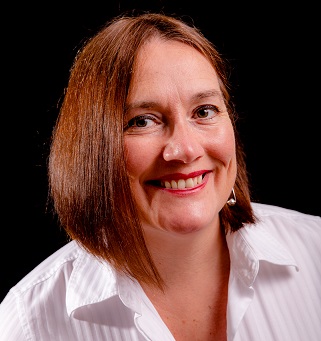 Julie Bentley - Girlguiding Chief Executive since November 2012
The largest charity for girls and young women in the UK
Julie has dedicated her career to working in the not for profit sector, beginning in the early 1990's as a youth worker in Essex where she also ran a drop in-service for unemployed young people. On moving to London Julie became a young people's drug and alcohol worker, supporting young people in South East London working on some of the most deprived estates in Bermondsey and Southwark. She has held senior leadership positions in the not for profit sector for over twenty years, including:
Assistant Director of Charterhouse – in – Southwark (A London based voluntary sector settlement, which supported the local community)
Director of ACCEPT ( A Therapeutic Community for people affected by problematic alcohol use)
Director of Corporate Services at ARP (A London based drug and alcohol charity that supported people affected by drug and alcohol addiction )
CEO of The Suzy Lamplugh Trust (A national personal safety charity)
CEO of Family Planning Association. (A national sexual health charity supporting people of all ages to have positive and responsible sexual health).
Julie was a Trustee and then Vice Chair of the housing and homelessness charity Shelter for six years and is a Patron of Seham Village Appeal, which builds schools in India. She is currently a Trustee of DHL UK Foundation.
Julie holds a Master's in Business Administration is a qualified counsellor and is a fellow of The Windsor Leadership Trust.
In 2014 she was named number five on the Radio 4 Women's Hour Power list of Game Changers in the UK. In the same year she was voted Britain's Most Admired Charity Chief Executive at the Third Sector Awards.
Julie was a Castaway on Radio 4 Desert Island Discs in December 2014 (http://www.bbc.co.uk/programmes/b04tckjf)
And in 2016 featured in the book The Female Lead (www.thefemalelead.com)
---
Check Clore Social Leadership website for more details and news, and sign up to our newsletter for up to date information. Follow us on Twitter @CloreSocial.
If you would like to find out about how you can support the work of The House of St B
arnabas, please get in touch via contact@hosb.org.uk 0207 437 1894 or visit their website www.hosb.org.uk
Twitter: @HoStBarnabas