Description
Leaders Now is a series of breakfast meetings aimed at the social sector and is run in partnership with The House of St Barnabas; the Soho based charity, whose not-for-profit members' club is run as a social enterprise to help London's homelessness back into lasting work. These influential figures share insights into their leadership journeys, and guests have the opportunity to engage in discussion and question and answer sessions in an intimate setting.
The free breakfast meetings are a networking space for those interested in, or working for the social sector. Through the partnership with The House of St Barnabas the events bring together current and aspiring leaders to encourage new thinking and collaboration about social and ethical leadership.
---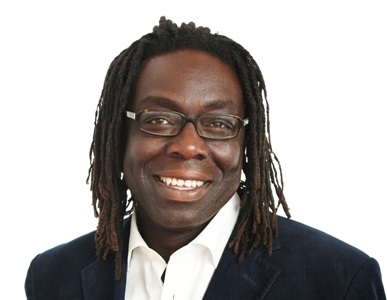 Lord Victor Adebowale CBE MA MCIH FCGI - Chief Executive of Turning Point
Victor is Chief Executive of Turning Point, a health and social care social enterprise providing services for people with complex needs including those affected by substance misuse, mental health issues, unemployment, housing issues, offending behavior and those with a learning disability. Turning Point is engaged with over 25,000 people in over 200 locations across England, employing over 3,500 people with a turnover of £125 million.
Victor has a passionate interest in public service reform and reversing the inverse care law. In pursuit of this, he lectures and speaks widely on the subjects of poverty, social exclusion, equality and human rights, leadership and change management.
He is a Visiting Professor and Chancellor at the University of Lincoln and holds a number of honorary doctorates. He has an MA in Advanced Organizational Consultation from the Tavistock Institute. He is also a Fellow of the City & Guilds of London Institute, an associate member of the Health Service Management Centre at the University of Birmingham and of the Cambridge University Judge Business School, as well as on the Board of Governors of London School of Economics.
Victor is also a Non-Executive Director of NHS England, President of the International Association of Philosophy and Psychiatry, and Chair of Vision Development. He is a Non-Executive Director of IACOM Ltd and Leadership in Mind, and also joined the Co-operative Board in April 2016. He wasrecently appointed Chair of Social Enterprise UK.
In 2000, Victor was awarded the CBE for services to the New Deal, the unemployed, and homeless young people and in 2001, was appointed a cross bench member of the House of Lords.
---
Check Clore Social Leadership website for more details and news, and sign up to our newsletter for up to date information. Follow us on Twitter @CloreSocial.
If you would like to find out about how you can support the work of The House of St Barnabas, please get in touch via contact@hosb.org.uk 0207 437 1894 or visit their website www.hosb.org.uk
Twitter: @HoStBarnabas