Description
Leaders Now is a series of breakfast meetings aimed at the social sector and is run in partnership with The House of St Barnabas; the Soho based charity, whose not-for-profit members' club is run as a social enterprise to help London's homelessness back into lasting work. These influential figures share insights into their leadership journeys, and guests have the opportunity to engage in discussion and question and answer sessions in an intimate setting.
The free breakfast meetings are a networking space for those interested in, or working for the social sector. Through the partnership with The House of St Barnabas the events bring together current and aspiring leaders to encourage new thinking and collaboration about social and ethical leadership.
---
Neil Jameson CBE - Founding Executive Director of Citizens UK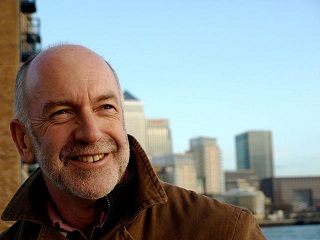 Neil is first and foremost a Community Organiser – seeking talented leaders and young Organisers who have the courage and commitment to work with others democratically to strengthen civil society and pursue the common good.
Neil has been named by The Guardian as one of the UK's most significant public servants. In 2012 his work for civil society and East London was recognised when he was made an Honorary Fellow of Queen Mary London University. In 2014 he was awarded an Honorary Doctorate by The Open University. He was awarded a CBE in this year's New Year's Honours List for 'services to community organising and social justice'.
He has travelled extensively and worked in the USA and Sudan on civil society projects. Prior to founding Citizens UK, he had worked for 20 years in the public and voluntary sector – with Somerset and Coventry Local Authority – and Save the Children and The Childrens Society in the UK.
Neil has been a member of The Society of Friends for 30 years and attends Westminster Meeting, a member of West London Citizens.
Neil seeks a legacy of a much stronger, more powerful and better organised civil society sector in the UK, but knows that this will not just happen. It needs sophisticated and creative Citizens UK Organisers and leaders who see their primary role as Institution Builders. It also requires enlightened funders and friends who are prepared to invest in civil society as the First Sector whose core institutions are the pillars of a democratic society where people learn the art of politics and the necessity of working with others and pursuing the common good.
---
Check Clore Social Leadership website for more details and news, and sign up to our newsletter for up to date information. Follow us on Twitter @CloreSocial.
If you would like to find out about how you can support the work of The House of St Barnabas, please get in touch via contact@hosb.org.uk 0207 437 1894 or visit their website www.hosb.org.uk
Twitter: @HoStBarnabas