Description
Leaders Now is a series of breakfast meetings aimed at the social sector and is run in partnership with The House of St Barnabas; the Soho based charity, whose not-for-profit members' club is run as a social enterprise to help London's homelessness back into lasting work. These influential figures share insights into their leadership journeys, and guests have the opportunity to engage in discussion and question and answer sessions in an intimate setting.
The free breakfast meetings are a networking space for those interested in, or working for the social sector. Through the partnership with The House of St Barnabas the events bring together current and aspiring leaders to encourage new thinking and collaboration about social and ethical leadership.
---
Sandra Schembri - CEO, The House of St Barnabas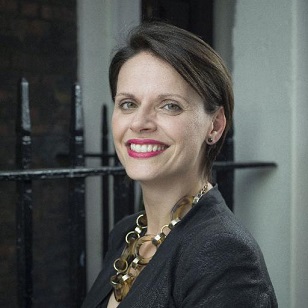 Sandra is the CEO at The House of St Barnabas (HoSB), (AKA Chief Encouragement officer) for the past 7 years. It is an organisation which works to create a fairer society, creating a future where lasting work is a reality for those affected by homelessness.
She trained in classical music and is a sci -fi fan/geek among other things. Both these loves have taught her the power of people to come together and create works of beauty that can change the world day by day, and how important it is to keep looking at things in a different way.
This year HoSB has been named one of Nesta's 50 new radicals, won the coveted London Homelessness Awards as well as being recognised as story tellers, and a social enterprise to watch by SE100, SEUK, D&AD, Dot London and Third Sector Awards.
---
Check Clore Social Leadership website for more details and news, and sign up to our newsletter for up to date information. Follow us on Twitter @CloreSocial.
If you would like to find out about how you can support the work of The House of St Barnabas, please get in touch via contact@hosb.org.uk 0207 437 1894 or visit their website www.hosb.org.uk
Twitter: @HoStBarnabas