Supported by FW Capital, we are delighted to share our latest event to connect/unite & inspire founders from across the Tees Valley
About this event
A strategic 2-day event to plan your business growth, meet new customers and learn from other businesses.
After 18 months of survival/pivoting and next level problem solving, down the tools and join us in celebrating, learning and connecting with like-minded business owners /directors/managers from Darlington, Middlesbrough, Hartlepool, Stockton on Tees, Redcar and Cleveland
Based in the Tees Valley, over the course of 2 days on 4th and 5th of November 2021, you and around 25 business owners/directors/managers will be given the opportunity to visit innovative and pioneering businesses whilst:
Building your network of customers and peers
Learning best practices and developing ideas to take back to your business and team.
Receiving accurate information from your local ecosystem to support your business growth including, finance options, grants and fully funded business consultancy.
The event will include an entrepreneurial bus tour on Day 1 and round table discussions and investment-themed talks on Day 2.
Stops 'on the bus' include:
Wilton Engineering
Teesside University's The Assembly Halls
Press on Vinyl
The Gaming Hideaway
Double Eleven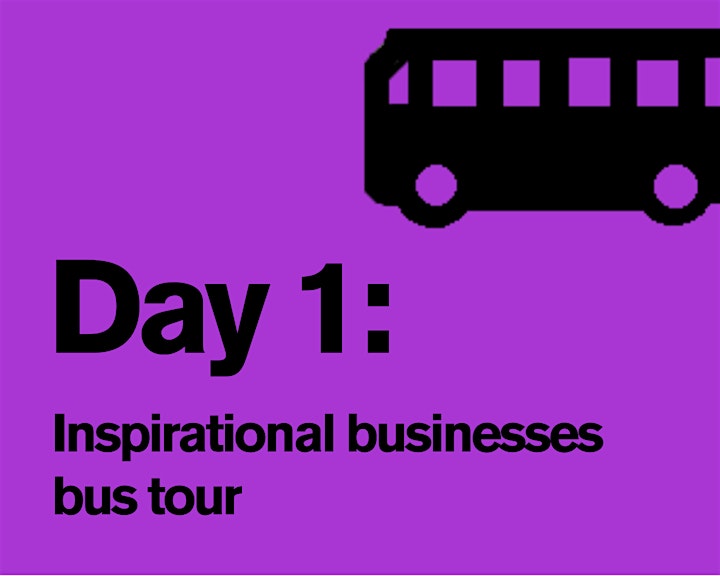 Day 1: Thursday 4th November 09:30 - 17:00
09:30 - 11:00: Networking brunch @ Base Camp - TS1 1DB
Meet, connect and build contacts with business owners from across the Tees Valley whilst enjoying filled croissants, granola pots and fresh fruit salad. From there (with ample, cheap parking available nearby), it's time to ditch the cars and board the bus for our whistle stop tour of inspirational and exciting businesses .
11:30 - 16:00: INSPIRATIONAL BUS TOUR
TOUR STOP 1: The Assembly Halls - TS1 3AP
Meet Teesside University's game changing graduates entrepreneurs, learn about the university's new facilities for businesses and find out about the inhouse bakery supporting refugees into work.
TOUR STOP 2: The Gaming Hideaway - TS17 9FF
Pioneering entrepreneurs Rachel and Kaiyn Crooks will be giving guests a VIP tour of the North East's first ever virtual reality and family gaming centre. From accessing startup support, to building up their reputation with local schools and the community, you will learn how they integrated and adapted their business model to suit their B2B and B2C customers.
TOUR STOP 3: Press on Vinyl - TS2 1DJ
Highly skilled, precision manufacturing entrepreneur David Todd will be sharing his journey of starting up his niche factory in the grips of the pandemic and Brexit. From FW Capital's funding to support the purchase of cutting edge vinyl production machinery and software, through to his lifelong passion to combine vinyl pressing with the iconic music and manufacturing heritage of Middlesbrough. There will also be a photo opportunity with Tees Valley Mayor, Ben Houchen.
TOUR STOP 4: Wilton Engineering - TS2 1RZ
As finance director for the company, Christine Stobbs will take guests on a tour of their impressive Teesside Base, share the journey of leading and acquiring a 7 figure opportunity (with the help of FW Capital) in a matter of months and how she has developed her leadership skills further through her impressive charity work. Complete with nibbles, this will make for a memorable and exclusive behind the scenes experience.
TOUR STOP 5: Double Eleven
Double Eleven is a full-service video games developer and publisher, working on some of the world's biggest IPs (Minecraft) with some of the globe's largest companies (Microsoft). With their HQ in Middlesbrough, and a satellite office in Kuala Lumpur, in Malaysia, the company's partners and players span all territories across the world. Double Eleven was founded in a loft by Lee Hutchinson in late 2009 and now has a diverse workforce employing over 240 people and growing every day. During this stop you will have a chance to meet the directors and hear how they went from start up to scale up to one of the largest independent gaming studios in the UK.
16:00 - Back to Base Camp - TS1 1DB
Guests will then hop on the bus for a final time back to Base Camp to collect cars and prepare for day 2...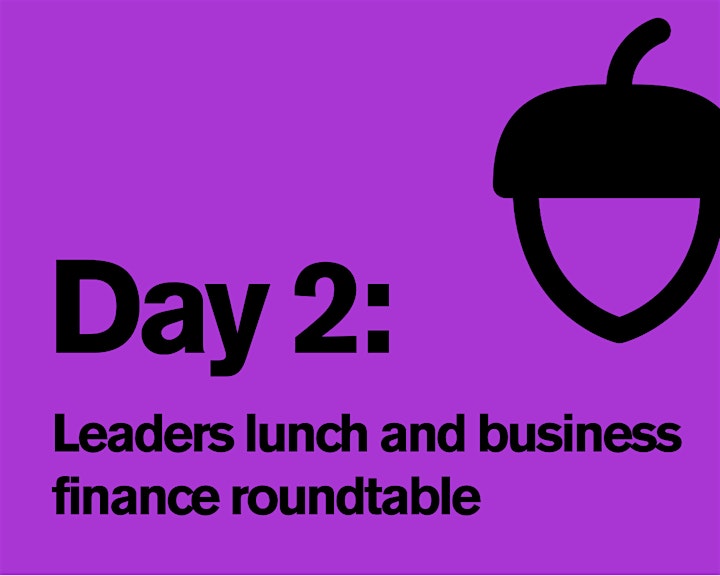 Day 2: Friday 5th November 10:30 - 16:00 @ Base Camp - TS1 1DB
10:30 - 12:30: Business leaders finance roundtables
Chaired by Caroline Theobald CBE, alongside reflections and new learnings from day 1, guests will share their experiences and perspectives of business funding, investments and grants available to Tees Valley based entrepreneurs.
13:00 - 15:00: Leaders lunch
Brought to you by the highly innovative and creative chefs at Base Camp, guests will enjoy a 3 course meal and learn about real time business growth opportunities from Tees Valley entrepreneurial support ecosystem. This will be a further opportunity to connect with your fellow entrepreneurs and begin discussing ways to work together in the future.
You can also hear from Tees Valley Business, the local growth hub for the Tees Valley, established by the Tees Valley Combined Authority and Tees Valley Mayor, about the support available for your business. Whatever stage of your growth journey, you can access tailored one-to-one support, specialist programmes, events, and much more to help achieve your business goals.
15:00 - 16:00: Feedback, networking and review
Guests will be required to feedback from the experience followed by informal networking and an official event close at 16:00.
Fully funded tickets are made available for Teesside, Hartlepool and Darlington based businesses through FW Capital . To learn about how FW Capital can help your business growth visit: www.fwcapital.co.uk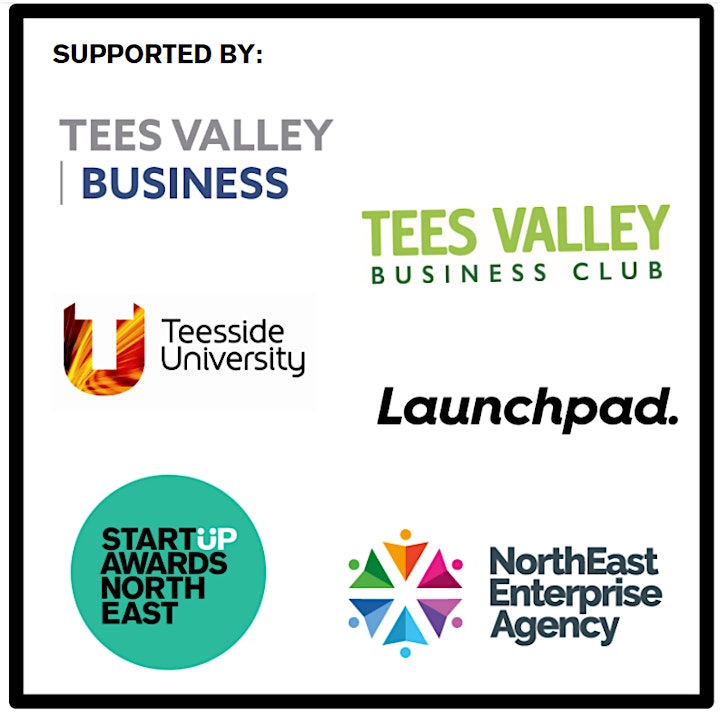 Organizer of Leaders on Tour: Tees Valley
FIRST is a learning and development agency with a focus on leadership and progression skills for professionals, founders and young people.
If you are looking to develop confidence and skills in your team/group/cohort then contact one of the team at getstarted@youarefirst.co.uk or call: +44191 691 7444