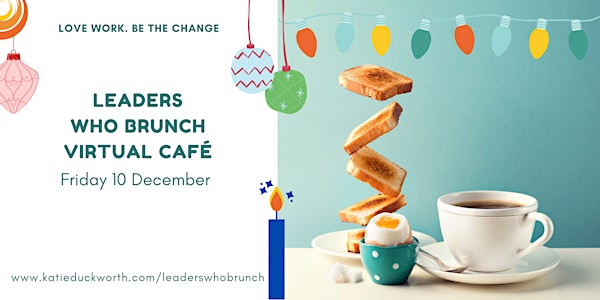 Leaders Who Brunch - joyful connection for nonprofit leaders (10/12/2021)
Leaders Who Brunch is a unique breathing space for purpose-led leaders to get support and inspiration from like-minded peers.
About this event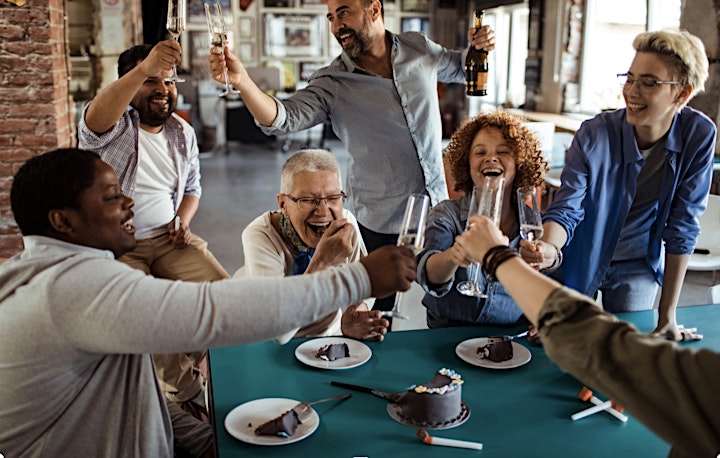 It can be tough at the top, I know.
That's why I've created this safe space exclusively for non-profit leaders who are passionate about making a difference in the world, to let off steam with like-minded peers, share their journeys, and give each other encouragement and support.
The Leaders Who Brunch Virtual Café is here for you.
Get support and inspiration from your peers and myself in a joyful, non-judgmental, energising environment at the monthly drop-in Café. Our next meet-up is:
8.45 - 10.15 am, Friday 10 December
So, who exactly is the online café for?
CEOs & Directors, Heads of, Team leaders, Aspiring & future leaders, Trustees & Chairs - you are all welcome
If you are from a non-profit or purpose-led organisation, a charity big or small, a social enterprise, a progressive business or movement - you are welcome.
What will you get out of it?
warm, non-judgemental connection with like-minded peers on the same up-and-down journey as you
confidential support, advice and ideas to help you move you through these difficult times
coaching from peers who know what you're talking about, on the sticky issues and challenges that are an inevitable part of your job
breathing space to sound off, reflect, be heard, and to explore fresh perspectives and ideas
accountability to the group (if you want it) for actions you're committed to taking
an opportunity to explore outside the group-think of your organisation or field
practical skills, tools and techniques that you can put in place straightaway
a spring in your step as you head out for the rest of your day. Even if it's just back to your small corner of the living room.
Theme for 10 December: Festive Celebration
In this final meet-up of the year, we will be celebrating! Our successes, ourselves and each other. It's a chance to joyfully reflect on learnings from 2021 and have a little look forward to what next year may bring. There may even be a few playful surprises thrown in!
There will also be the chance to support each other with advice hot spots, informal chats and peer coaching on any issue you want to bring. You can ask for help or give it, just as we do when we meet in person. Either or both is great! There's so much good will, warmth and love in this community - not to mention expertise and ideas.
Arrive any time from 8.45am for informal chat. We kick off officially at 9.00am.
Oh, and it's a BYOB café - Bring Your Own Brunch
What other leaders say about Leaders Who Brunch
"I absolutely loved it! It was great to "be in a room" with other people facing similar challenges. Useful information, shared experiences and, thanks to Katie's friendly facilitation, an injection of (much-needed) energy."
Rachel Key, CEO, LifeSpace Trust
"It was good to meet people today and hear stories that are so similar to mine – the challenges, opportunities, fears and hopes. It normalised how I feel a bit and was just lovely to be part of a chatty group for a while. You have certainly lifted and inspired me as I start my longest day of lockdown so far."
Sarah Gosling, Consultant, Young Gamers & Gamblers Education Trust
"Thanks for this morning, it was absolutely fab! I was feeling tired and only very slightly tempted to bypass and I am so glad I didn't as it re-energised me for the day. This has been a fantastic thing you have been doing Katie; I really value it and I look forward to continuing in the new year."
Marcia Ramsay, Director, M's People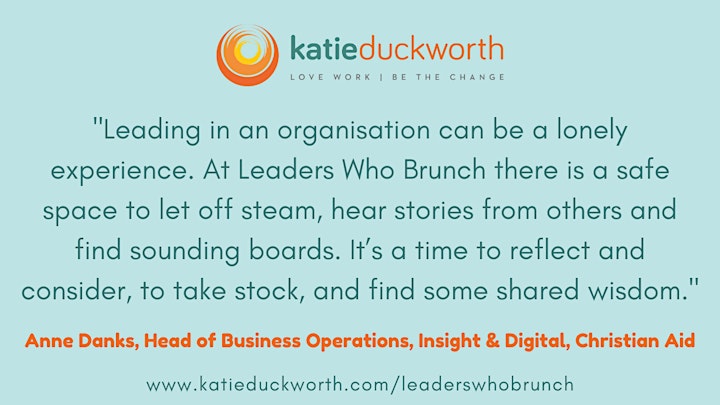 So, come along if you'd find value in warm connection with other leaders on the same deeply rewarding but challenging journey as you.
Feel free to show up however you are - up or down, happy or sad, inspired or dejected, and anywhere in between. All feelings are welcome (as are cats, dogs, babies and Zoom-bombing children).
______________________________________________________________________
Any questions? Drop me a line at Katie@katieduckworth.com. Or take a look at a blog or two on www.katieduckworth.com to get a sense of what I'm all about.