Leadership 2030 - IEMA, Green Drinks and WSCP Joint Event
Description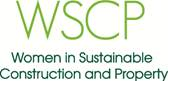 This event is a joint event by Women in Sustainable Construction & Property and The Institute of Environmental Management and Assessment. There is opportunity to network afterwards.
Presenter: Clive Wilson, Director and Author of Designing the Purposeful Organiszation
Clive is the author of "Designing the Purposeful Organisation - 'how to inspire business performance beyond boundaries'. He is a Director at leadership development consultancy Primeast, and Chair of the United Nations Association in Harrogate. He has been facilitating leadership development and alignment with Primeast for 16 years since his 27 year career in electricity industry. He has a passion for engaging audiences in Purposeful Leadership.
Presentation Title: Leadership 2030
Presentation Summary: The world is changing rapidly with world leaders making significant commitments to a very different future from the world we live in today. Attend this session to literally glimpse this future and to understand the shift required from all leaders to embrace it. In this engaging workshop, Clive Wilson will take you on a thought journey to the year 2030 and will provide a comprehensive, tangible and compelling picture of what the world will be like. He will ask what commitments you and your organisation need to make to be relevant and leaders in this exciting new world.
Contact : Emma Nicholson : efn121@yahoo.co.uk