Sales Have Ended
Registrations are closed
See you soon Wonder Woman!
Sales Have Ended
Registrations are closed
See you soon Wonder Woman!
Join us for an intimate discussion as we discuss what it actually takes to be a diverse company and why all business owners should care.
About this event
Join us for an open-forum discussion with business strategist, D&I expert and executive coach Vanessa Belleau, founder of Highfifteen.
We will be exploring what it takes to be a diverse biz owner and why all business owners should continue to care about diversity, inclusion and belonging, despite the end of the media buzz and protests.
Who is this for?
This is for anyone who identifies as a female founder, freelancer or aspiring entrepreneur.
What will you learn?
We will focus on 3 key skills that are required to be a diverse leader and how you can create a sense of belonging for all
What it means to run a successful & viable business based on meaningful values
Why stepping out of your comfort zone is transformative for you and your business
What will you leave with?
You will leave with a better understanding of what it means to be involved in creating an equitable society by incorporating social responsibility as a core foundation of your business
How long will this session run for?
This will be an interactive session and will run for 45-60 mins which will include an opportunity for Q&A.
We want you guys to continue to lean in and participate in this conversation, so this will be an open forum where we will be able to collectively unpick what may be holding us back from challenging the status quo and how we can be doing more within our business and on our own personal development journeys.
All and any of the questions will be welcomed.
Looking forward to seeing some of you soon,
Love Lara & Vanessa xxx
About your co-host
Vanessa Belleau
Vanessa is an EMCC Accredited Executive Coach, Future Focussed Business Strategist + Coach, Future insights Researcher, Facilitator, Marketing & Branding Professional, International Keynote speaker & Storyteller, Diversity & Inclusion & Belonging Enthusiast and anti-bullying Ambassador, Vanessa is a proud slasher Millennial contributing positively to the world!
Vanessa has a clear purpose: to make people and brands focus on what really matters. She meets this purpose by mixing maths and magic - insights, strategy and sassy impactful storytelling!
As a storyteller of social truths, she helps clients understand and visualise how much more successful they can be by using strong validated insights, a spicy spirit, a bucket full of passion and plenty of humour.
Vanessa has worked with over 50 brands and has set up her own company, @Highfifteen so she can collaborate with even more brands on exciting projects, by sharing her expertise on new strategies to target new generations' behaviours and values as well as coach managers + senior executives + teams on meaningful leadership as well as provide workshops on Unconscious Bias. Her current clients are Levi's, the LVMH Group and The Walt Disney Company + private clients!
Before wanting to set up her company, Vanessa was the Head of Fashion + Home Shopper Trade Marketing at the Walt Disney Company for EMEA, creating and managing marketing programs with key partners.
During these 18 months, she also co-founded and co-chaired the first Black and Ethnic Minorities affinity group in the UK & IR.
Prior to this, she was the EMEA Director of the Consultancy division of WGSN, the number 1 global trends forecasting agency. She spent 4years+ looking into analysing & consulting on the future landscape (retail, marketing, consumer, design, etc) to support her clients' business creative strategies.
About your host
Lara Sheldrake
Lara is the Founder of Found & Flourish, a female led organisation empowering women in business through community, services and events. With a background in advertising and social media strategy, Lara has over ten years experience working with early stage startups to household brands.
Lara hopes by putting on events such as this one she can support other women to found and flourish their dream businesses.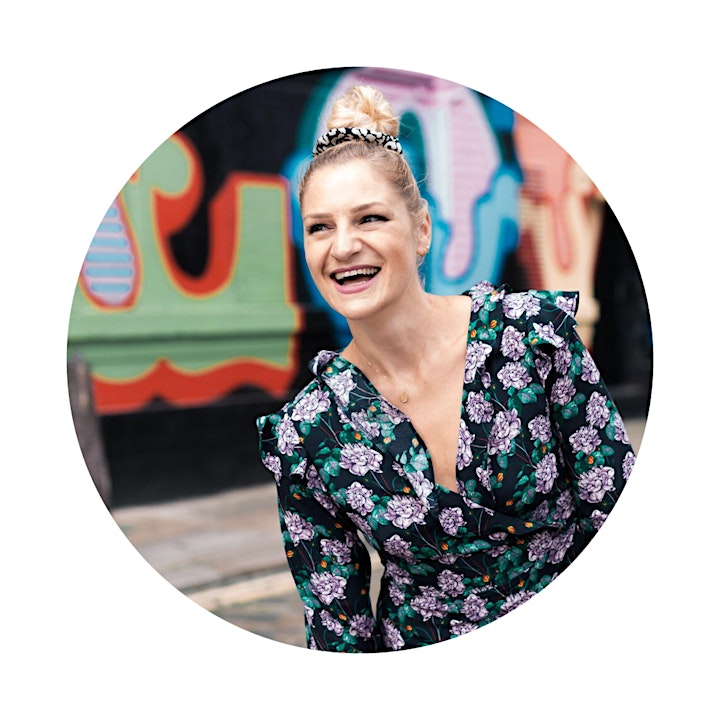 FAQs 
Is your event for women only?
We welcome anyone who identifies as a woman or a non-binary woman. We're on a mission to close the opportunity gap for female founders, so if Found & Flourish is a fit for how you identify then we'd love to have you join us.
Organiser of Leadership & Allyship
Found & Flourish are a community, media and events platform for entrepreneurial womxn. We exist to provide community and resources to support founders on their entrepreneurial journey.
Our ultimate goal is for each and every member to achieve impact, profit and joy. Our mission is to empower women to turn their business ideas into a profitable and sustainable reality. We celebrate femininity, creativity and individuality in business. Because girl power is about redefining power.
Not yet running your own business? Found & Flourish isn't just for active business owners and founders. If you're an aspiring entrepreneur, you're curious about the next step in your career path or looking for a change, the community is a place to learn and explore.