The Inspiring Leadership Academy are delighted to present: Leadership and Mental Health - from Survive to Thrive.
About this event
Presented by Glenn Haughton OBE, Senior Enlisted Advisor to the Chiefs of Staff Committee (SEAC) Mental Health & Well Being Champion
Thursday 13th May 2021, 15:00 – 16:30
*ALL DONATIONS GO TO THE INSPIRING LEADERSHIP TRUST CHARITY FOR GIRLS AND WOMEN*
The Why?
The stigma of Mental Health is slowly decreasing as people start to talk about what it is and how to support people living with it. There is increased interest at national government level and with employers to create, maintain or enhance their focus on employee wellbeing strategies and approaches. And this makes it a priority for those in leadership positions.
Several studies examining the impact of the pandemic have highlighted the immense toll on employee mental health:
• 25 percent of workers find it difficult to deal with the mental challenge of loneliness and isolation from colleagues
• 30 percent of workers report finding it difficult to separate work and home life
• 27 percent find it hard to switch off at the end of the day
(COVID-19: The real impact on mental health in the UK workplace (realbusiness.co.uk)
Mental Health Awareness Week takes place from 10th to 16th May 2021 when Mental Health UK invite us to immerse ourselves in the '5 Ways to Wellbeing'; find out more here: Mental Health UK)
We are delighted to play our part in raising awareness as we welcome WO1 (SEAC) Glenn Haughton OBE who is a well-regarded speaker on mental health, wellbeing, leadership, and soldiering. He was a proud recipient of an OBE on the 2018 New Year's Honours List.
The How?
As our communities enter a period of hope and freeing of restrictions following the relentlessness of COVID-19 over the last year, he will challenge you to consider the Health and Well-being – or HQ as we call it in our Inspiring Leadership Model – of yourself, your teams, your organisations, and communities from a place of 'lived experience'.
In this Masterclass, Sergeant Major Glenn Haughton OBE will say more about his current role as Mental Health & Well-Being Champion, his military career and his journey to achieving it to set the scene for:
• Moving from survive – experience of mental health issues, not because of trauma, but because of the pressures of life
• To how to thrive – some of the tips and tricks for you to consider, how he practices self-care and life management now
• And the principles of reliable leadership - how to use vulnerability in leadership to help yourself and others
As a business leader, what is your role in this? How can you lead people from survive to thrive through self-belief, self-management, and physical, mental, and nutritional fitness?
If you are a CEO, Director, or Senior Leader, block this time in your diary and book your place.
The Who?
Having joined the British Army in 1988, Sergeant Major Haughton has served in the Armed Forces for over 30 years. He has deep operational experience from multiple tours in Northern Ireland, Iraq and Afghanistan and has served all over the world. He has significant experience of the training environment, having instructed at the Royal Military Academy Sandhurst.
In November 2018, The Chiefs of Staff Committee endorsed the appointment of WO1 Glenn Haughton OBE as the first Senior Enlisted Advisor to the Chiefs of Staff Committee (SEAC).
The SEAC is primarily people facing, with a focus on monitoring the value of the cumulative 'Offer', professional development opportunities, quality of life, veterans, families and culture and standards across the Armed Forces. The SEAC is the designated Armed Forces Mental Health and Wellbeing Champion and has a vested and personal interest in the general institutional health of the Armed Forces.
He is passionate about the importance of fitness and well-being in the military and keeps as fit as his body allows, is a former player and keen supporter of Rugby Union and has an insatiable thirst for adding to his educational qualifications.
Sergeant Major Haughton holds a First Class MBA from Northampton University.
Hosted by our CEO, Leigh Bowman-Perks, join WO1 (SEAC) Glenn Haughton OBE and like-minded passionate business leaders who are progressive and dynamic forces for change through inspiring leadership to galvanise thinking and action.
The Inspiring Leadership Trust exists for the benefit, advancement and development of disadvantaged and vulnerable women, girls, and their families in the poorest communities in the UK and internally.
Our Vision is to mobilise an extensive network of talent business leaders to inspire and empower women and girls to achieve their full potential and drive social change.
Our Goal: To positively change the lives of 100,000 women and girls by 2030.
About the Inspiring Leadership Academy
We are a collective of world class professional speakers, trainers and coaches executives and business leaders. Our experiences are drawn from a depth of professional experience and achievements, including Olympic athletes, military leaders, business executives, authors and leadership experts.
About the Inspiring Leadership Trust
We are proud to say that all donations from this event go to the Inspiring Leadership Trust, a charity that empowers girls and women to achieve their full potential and financial independence. To learn more about the charity, click here: https://inspiringleadershiptrust.com/about-us/
Want to know more?
Please contact our founder and CEO, Leigh Bowman-Perks, at leigh@inspiringleadership-int.com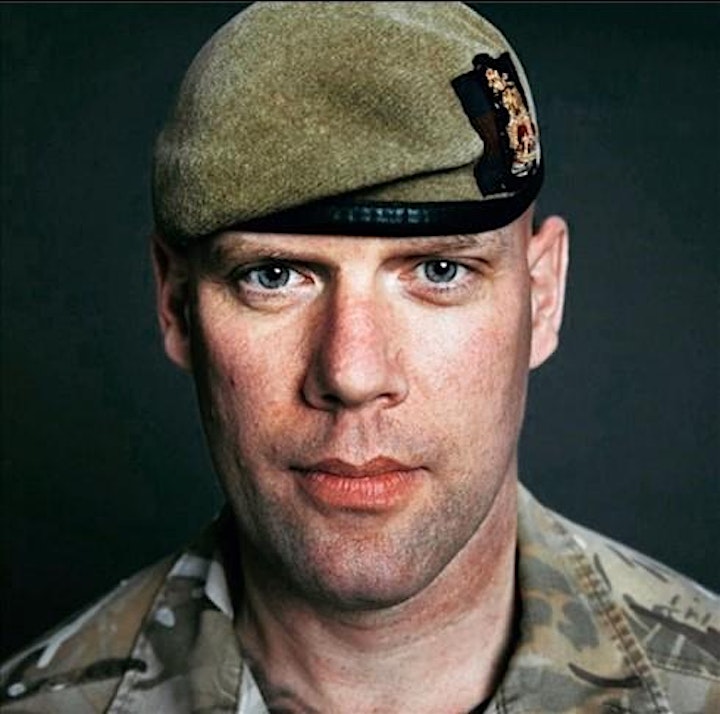 Organiser of Leadership and Mental Health - from Survive to Thrive
The Inspiring Leadership Trust is a charity that focuses on mobilising inspirational leaders to help take positive action for the empowerment of vulnerable women and their families to advance communities. We focus only on targeted projects in the UK and abroad that demonstrate sustainable impact and results. 100% of all fundraising goes directly to these projects and our volunteers get actively involved in making change happen. We are calling for a new 'inspiring leadership movement' that brings like-minded people together to pursue personal growth and development, whilst serving a greater purpose and leave a positive and lasting legacy.