About this Event
Create. Navigate. Implement: The 33 strategic deliverables feeding hospitality business leadership
A Be the Business Hospitality Masterclass
Led by hospitality strategist Jon Yantin of Stake Concepts, the morning session will walk through the 33 unique deliverables of strategy development for hospitality businesses.
You'll then have the opportunity to get practical and work with your peers (business leaders like you!) to implement the 33 deliverables on an evolving live case study, translating this experience right back to your own business.
We will also hear from local business leaders in our afternoon What's it like in reality: perspectives from the frontline panel debate chaired by Hunter Ruthven, host of the It's the Small Things podcast.
Throughout the day you will work in groups to reflect on what you've heard, and work on solutions to real challenges you may be facing. Facilitators from Oxford Innovation will support the workshops, guiding you through discussions with peers that uncovers your own leadership style and challenges your business strategy.
Who should attend?
Cornish hospitality business owners, leaders, MDs, GMs and senior managers motivated to improve business performance through learning, sharing and collaborating.
Agenda
09:45 – 10:15 Registration, refreshments and networking
10:15 – 10:20 Welcome
Alexander Rushton, Hospitality Programme Lead, Be the Business
10:20 – 10:30 Table introductions
Led by Jon Yantin, Stake Concepts
10:30 – 11:10 The 33 strategic deliverables feeding hospitality business leadership
Jon Yantin, Stake Concepts
11:10 – 11:45 Implementing the 33 strategic deliverables
Group work and discussion
11:45 – 12:30 Networking lunch
12:30 – 13:30 Implementing the 33 strategic deliverables cont.
Group work and discussion
13:30 – 13:40 Refreshment break
13:40 – 13:50 Introduction to Action Learning
Alan Bartlett, Oxford Innovation
13:50 - 14:20 What's it like in reality: perspectives from the frontline (panel)
Chaired by:
Hunter Ruthven, Senior Content Manager, Be the Business
Panellists:
June Donnery, General Manager, Haven Perran Sands and Riviere Sands
Pete Fraser, Owner, Harbour Lights
Sarah Turpitt, General Manager, Polhawn Fort
14:20 – 14:35 Create. Navigate. Implement: What can I do?
Table work
14:35 - 14:40 Evaluation Surveys
14:40 – 14:45 Thank you and close
Alexander Rushton, Hospitality Programme Lead, Be the Business
What you will gain?
Understanding of the 33 key deliverables for your business strategy
Access to the latest thinking in hospitality business strategy development
Increased confidence to become a more effective leader
Support in overcoming your business challenges
Growth of your own personal network of like-minded Cornish business leaders
Tickets
Places are subsidised to cost £25 per person (inclusive of booking fee and VAT). Refreshments and a networking buffet lunch are included in the price of a ticket.
Speakers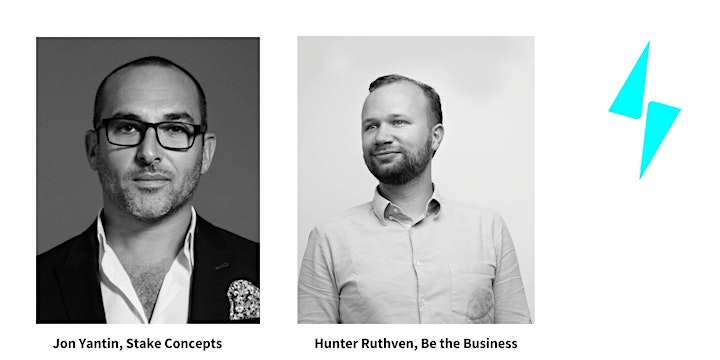 Jon Yantin, Stake Concepts
Jon is a senior hospitality professional with over 25 years' experience across hotels, restaurants, bars, clubs and casinos. Having worked in corporate, entrepreneurial and NASDAQ listed organisations, Jon brings a wealth of sector experience, specialising in business planning, fundraising, site selection, conceptualisation, licensing, operations, development and launch alongside strong commercial acumen and in-depth operational understanding. Today Jon operates Stake Concepts, a boutique advisory firm and is currently advising a range of hotel developers and operators across the UK and Europe.
Hunter Ruthven, Host of It's the Small Things Podcast & Senior Content Manager, Be the Business
Hunter Ruthven is senior content manager at Be the Business. Prior to joining Be the Business, where he leads the content and website team, Hunter was a business journalist – building editorial teams at a number of business-to-business online titles, including RealBusiness. co.uk and BusinessAdvice.co.uk. He has extensive experience interviewing and profiling business leaders and entrepreneurs from all parts of the British economic landscape.
Panel Speakers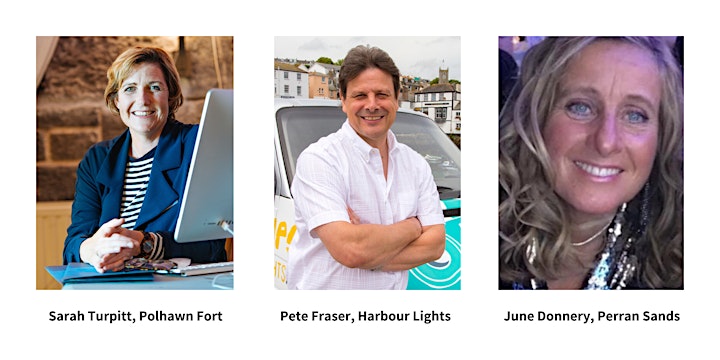 Sarah Turpitt, General Manager, Polhawn Fort
Sarah Turpitt is the General Manager of Polhawn Fort. With over 20 years' experience at a senior level of managing venues and catering for discerning clients all over the UK and New Zealand, Sarah is responsible for the smooth running of all operational aspects of the business. The wedding and event industry is constantly evolving and identifying trends and advertising platforms that will attract the right clients is one of Sarah's strengths. Her experience as a vocational trainer lends itself to supporting her team to develop their skills to exceed client's expectations. By actively collaborating with local services Sarah has expanded Polhawn Fort's offering to something truly unique to the 'Hidden Corner of Cornwall'.
Pete Fraser, Owner, Harbour Lights
Pete Fraser is the owner of the national award-winning fish and chip restaurants Harbour Lights in Falmouth and Frasers in Penzance. Pete found the fish and chip industry by a pleasant accident after a first career in the Royal Navy, chasing Russian submarines around the North Atlantic. Father of four, work life balance has always been a high priority for Pete. With the majority of his time now spent working on business development, Pete has had the confidence to leave the day to day running to his very capable management teams.
June Donnery, General Manager, Haven Perran Sands and Riviere Sands
June Donnery is the General Manager of two award winning holiday parks, Haven Perran Sands and Riviere Sands. June made her start as a trained chef before moving in to a range of different management roles in the hospitality sector. June was recently awarded Business Leader of the Year at the Cornwall Tourism Awards where she was recognised for her inspiring team building and commitment to both customers and the local environment.
What is the Be the Business Hospitality Masterclass Series?
The Be the Business hospitality masterclass series will bring together Cornish hospitality business leaders to learn, share and collaborate with each other.
Masterclasses will take place across Cornwall leading up to the 2020 summer season and will each focus on one of the five levers of productivity:
Leadership & Strategy
People & Team
Sales & Growth
Business Planning
Digital Readiness
Further dates will be published in due course.
Further Information
The Venue
Bedruthan Hotel and Spa, Trenance, Mawgan Porth, TR8 4BU.
The postcode for the hotel is TR8 4BU. However, as this has taken some guests to the back of the hotel, we suggest that you try using TR8 4BX to bring you directly to the hotel car park at the front.
For more details on public and other modes of transport, please visit the Bedruthan's find us guide.
Accessibility Information
The Bedruthan Hotel and Spa events venue is accessible from the main car park and is suitable for wheelchair users. However, the site is sloping so we recommend contacting the hotel team who will be more than happy to advise on access on the day. The team can be contacted via 01637 860 860 and stay@bedruthan.com.
Photography/Filming
By attending the event, participants consent to being captured in photography and filming without compensation and confirm that the Be the Business shall be entitled to use such photographs and videos for future marketing purposes including video production, posting on the Be the Business website, social media platforms or future Be the Business events.
Contact
Event enquiries: hospitality@bethebusiness.com
To find out more about Be the Business' work in Cornwall, please contact Alexander Rushton, Hospitality Programme Lead via: alexander.rushton@bethebusiness.com