Leadership in the Construction Industry Book Launch
Book Launch of Leadership in the Construction Industry
About this event
Leadership in the Construction Industry presents a new framework for leadership in the construction industry which draws from the authentic leadership construct. The framework has three major themes:
self-leadership
self-transcendent leadership
sustainable leadership.
Despite its significance, leadership has not been given due importance in the construction industry as focus is placed on managerial functionalism. At the project level, even with the technological advances in the industry in recent years, construction is realised in the form of people undertaking distinct interdependent activities which require effective leadership. The industry faces many challenges including: demanding client requirements and project parameters; more stringent regulations, codes and systems; intense competition in the industry; and threats from disruptive enterprise. In such a complex environment, technology-driven and tool-based project and corporate management is insufficient. It must be complemented by a strategic, genuine, stakeholder-focused and ethical leadership.
Join us on the book launch of 'Leadership in the Construction Industry' book where LSBU Provost Pat Bailey will be hosting and speaking with the authors Professor George Ofori (LSBU Built Environment and Architecture Dean) and Shamas-ur-Rehman Tour (International Development Practitioner for Asian Infrastructure Investment Bank (AIIB)).
Please see the full programme of the event below;
10am – Zoom Webinar intro by Dean Woodhouse, Senior Corporate Events Officer at London South Bank University
10.05am – Introduction by Professor Pat Bailey, London South Bank University Provost
10.15am – Professor George Ofori, LSBU Built Environment and Architecture Dean Presentation
10.25am – Shamas-ur-Rehman Toor, Senior Policy and Strategy Officer, Asian Infrastructure Investment Bank (AIIB) Presentation
10.45am – Review of the book by Ms Sarah Cowley, Kings College Hospital Foundation Trust
10.55am – Panel Discussion
11.25am – Closing Statements
11.30am – Event End
We will be using Zoom Webinar to host this event. Registered guests will receive the joining details a couple days ahead of the event.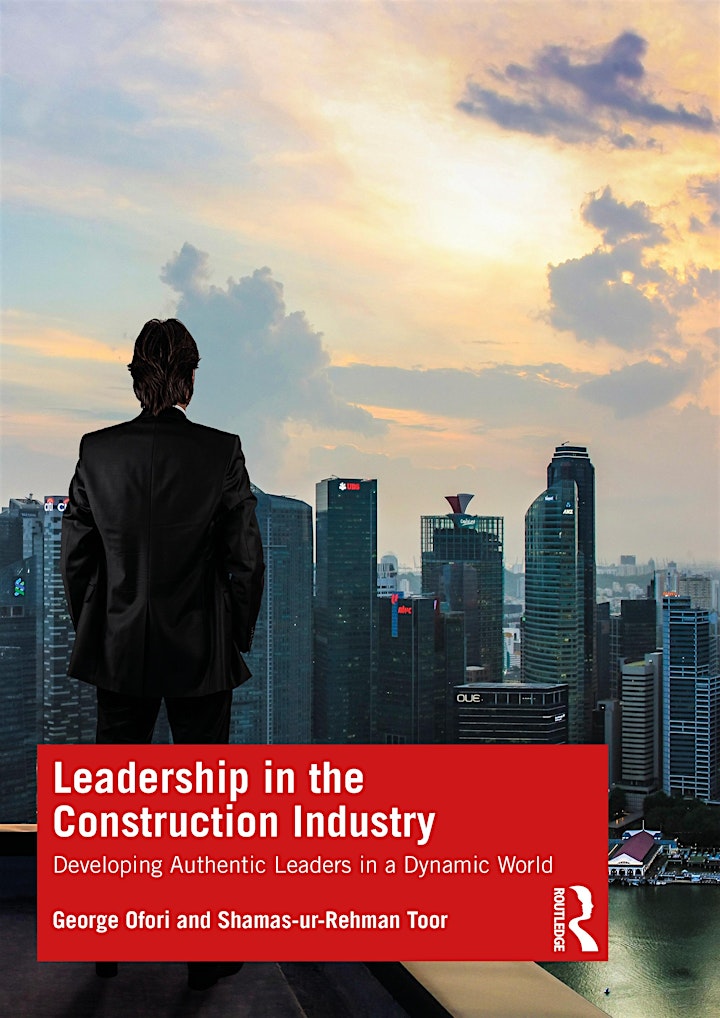 Organiser of Leadership in the Construction Industry Book Launch