About this Event
You are worth it!
Do you want to be more self-confident?
Do you want people to see and appreciate your worth?
In sociology and psychology, self-esteem reflects a person's overall subjective emotional evaluation of his or her own worth. It is a judgment of oneself as well as an attitude toward the self.
The importance of knowing what your self worth is and that you are able to see it, is crucially important. Just as important as being able to recognize when others treat you poorly and acting on that with emotional intelligence. This is a scenario of an act of self love. 
This interactive workshop will include input, discussions and reflections on the following aspects:
* Self-esteem, self-confidence, self-worth and self-love
* Doing what you like and liking what you do
* Maintaining your lane and being authentic
* Mindset and affirmations 
* Goal setting and negotiation
* Letting your light shine and cheerleading
Come and spend the afternoon with an inspiring group of people, and leave feeling empowered.
This masterclass is 1 in a series of 12, the current rate is reduced as this is the pilot session. 
Masterclass Series:
1. Establishing Your Vision and Values
2. Developing Your Personal Brand
3. Creating Your Online Presence
4. Curating Your Network
5. Knowing Your Self-worth
6. Leading Change
7. Building Your Resilience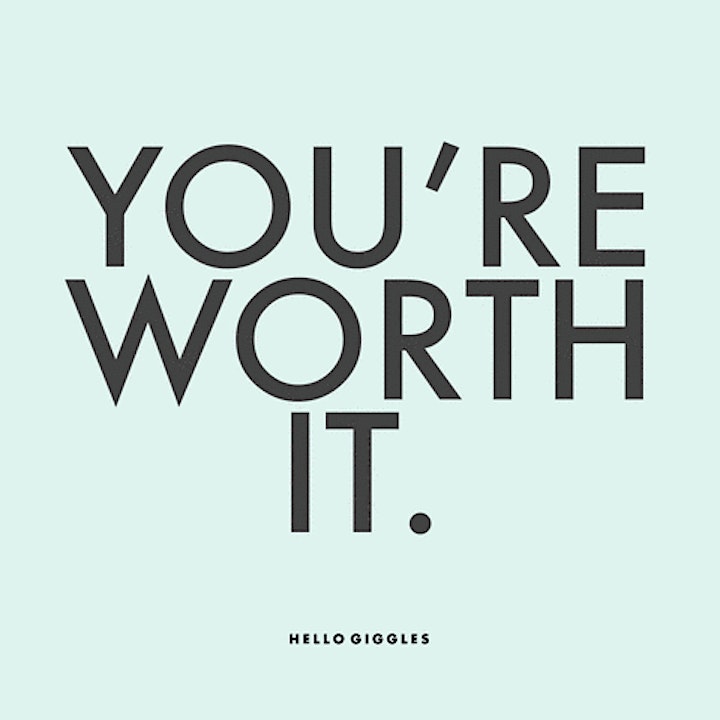 Date and Time
Location
Refund Policy