Are great leaders born or created? Is talent innate or learnt? Should we correct weaknesses or build our strengths? Join us to find out more
About this Event
With self-employment on the rise, more people than ever before are getting to grips firsthand with what it takes to be a brilliant leader.
The truth is leadership really does begin from within. Thanks to increased self-awareness and high empathy levels to motivate and inspire other people, today's leaders can level up and help take themselves, their teams, and their wider businesses to the next level.
Not only this but it's also time to SHOW UP.
It's 2021 and the digital world has only accelerated, not slowed down. That means once you've uncovered fascinating insights about the brain, how we consume information, how our experiences shape us, and the lenses through which we see the world, we start to understand what makes us truly unique, to then package this up in a digestible format for your target audience - making sure you are visible in the right way, to the right people.
It's time to level up.
In a jam-packed POWER HOUR session, you will hear expert advice and practical advice from the people who have been there, done that - including:
A NEUROLEADERSHIP EXPERT
AN EXECUTIVE COACH
A BRAND & MARKETING GURU
Your three hosts together make up Amplenary, the UK's first online training platform of its kind. Combining expertise from the fields of neuroscience, C-suite leadership training, and personal branding.
This is a total FREE 1-hour online session hosted by three experts LIVE. Click to register and bring a friend!
Find out more about your experts below: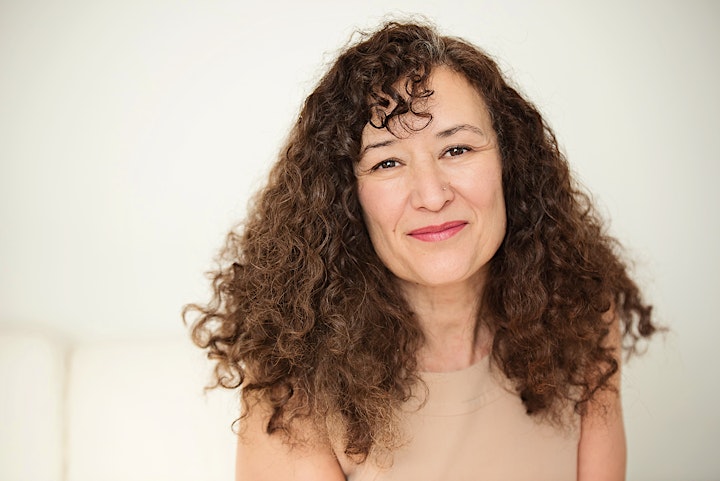 Maria Chase
NeuroLeadership Coach & Founder of Chase Coaching
25 years' accessing peak performance
Published in global journals and international coach internationally to Naftal, Grazia Bahrain, Global Emerald Publishing Group
20 years' in education partnering across strategic levels on best learning practices
Delivered 1000s of hours of 1-to-1 coaching and training
Discover more and connect with Maria directly here: https://www.linkedin.com/in/maria-chase/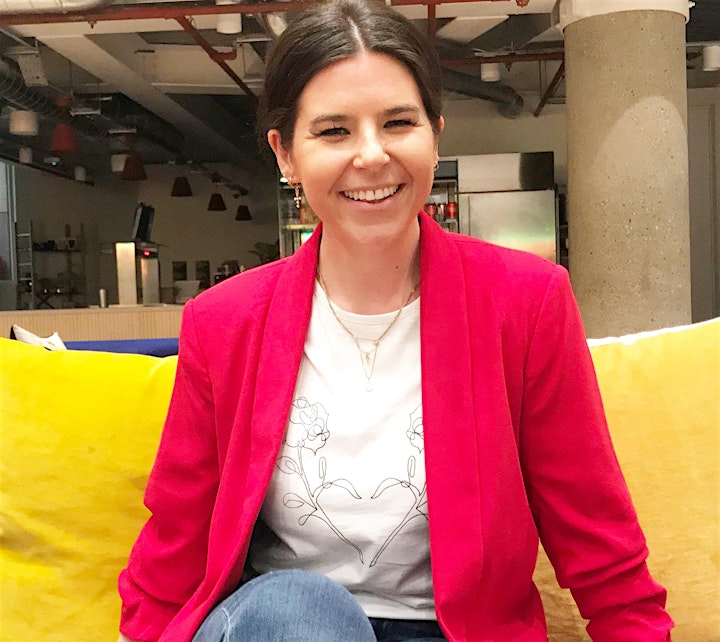 Stephanie Melodia
Marketer & Personal Brand Strategist, Founder of Bloom
UK Top 20 Most Influential Female Founder
Founded Bloom under the age of 30 as the UK's favourite startup marketing agency
Clients in the country's Top 5 Startups List
Work published by The Independent, Startups.co.uk, Startups Magazine, and more
Interviewed by Enterprise Nation, General Assembly and LinkedIn to name a few on the subjects of entrepreneurship, branding, marketing, and feminism
Discover more and connect with Stephanie directly here: https://www.linkedin.com/in/stephaniemelodia/
Executive Coach, Author, Mentor, IOD Acting Chair
24 years' HR Transformation & Leadership specialist
Trained 2k+ leaders and launched Aviva Global Academy
Set up The Collaborators in 2015; 1000+ coaching hours
Leadership Acceleration key focus for C-suite, founders/ entrepreneurs and freelancers.
Lived in India and UK; worked with leaders across 26 countries
Discover more and connect with Reena directly here: https://www.linkedin.com/in/dayalreena/
About Amplenary:
Amplenary is a unique, 8-week development course for entrepreneurs looking to level up. Combining the fields of neuroscience, executive coaching, and personal branding, week-by-week our online group course discover fascinating insights about how the brain works, about what makes us us, what drives us, how to effectively manage & inspire others, culminating in practical, strategic personal branding so you can show up as the visible leader you are.
This is all delivered online and live by trained and experienced experts in each of their respective fields. The course packs a punch with exciting networking opportunities and tonnes of value-add for early sign-ups.
Learn more here: https://amplenary.com
FAQs:
How much is the event to join?
This is a totally FREE online event. All you need to do is register and look out for the link to join us at the date and time of the event.
Where will the event be hosted?
This is an online event which will be hosted on Zoom.
Do I need anything installed prior to joining?
This event will be hosted on Zoom. Make sure you have an account at https://zoom.us/, Internet access, and a fully-charged computer. Bring a cuppa too!
How can I join the event?
Look out for the Zoom link on the online event page or emailed directly to you once you have registered.
Can I bring a friend?
Yes! The more the merrier. Just make sure they register, too.
Can I ask the hosts a question?
Of course. Feel free to submit any questions to amplenary@gmail.com or live during the session.
What can I expect from this Leadership Power Hour?
A totally unique, insightful, and practical session delivered live by your three Amplenary experts, sharing fascinating learnings, practical advice, and inspirational stories to help you level up your entrepreneurship game. Our SS21 programme starts in April for anyone interested in signing up to our 8-part course.
Where can I find out more about Amplenary?
You can either visit our site or contact one of the three co-founders directly on your favourite social media channel.