Location
CEME
Marsh Way
Rainham
RM13 8EU
United Kingdom
In this one-off special event, CEME CEO, Bill Williams shares some valuable advice learnt from his experience in leadership positions.
About this event
CEME's CEO, Bill Williams has learned many lessons from his 17 years as a CEO and notably from his tenure at CEME. As Bill leaves us he would like to share some of the knowledge he's gained about leadership along the way. Lessons about the importance of resilience and optimism during challenging times and how to create an environment of excellence.
Bill has delivered many talks on business leadership to business leaders across the full spectrum of sectors and industries so this will be a great talk full of valuable and practical advice regardless of your business. And it's FREE! So why not start the year right with a hit of inspiration from a respected business leader.
Bill has led CEME as its Chief Executive since 2007. CEME is a leading UK industrial institution based in East London devoted to supporting the UK Manufacturing, Engineering and Technology sectors. Amongst other things CEME is home to over 100 organisations in the early stage growth and/or scale up phase.
Bill began his career with an engineering apprenticeship 35 years ago. Moving up the ranks in sales, marketing and latterly strategy within the engineering and manufacturing sectors he later became a board member and Head of Strategy for Group Lotus a leading car and automotive engineering group.
Bill started his journey with CEME in 2007, joining as CEO when the company needed a strong new direction in order to overcome a very challenging period. CEME was and remains an ambitious regeneration project aiming to transform the manufacturing industry in the South East , changing lives through business growth.
Under Bill's leadership, the company has gone from strength to strength – from concerns for CEME's survival when he first took on the challenge of turning our fortunes around back in 2007, to now being recognised as a leader in its field.
Join us for a rare opportunity to learn leadership and business lessons directly from a long-standing CEO. Whether you're already in a position of leadership, or you aspire to be, this is a talk not to be missed!
Agenda
16:00 - Networking and drinks
16:30-17:30 - Talk
17:30 - 18:00 - Networking and drinks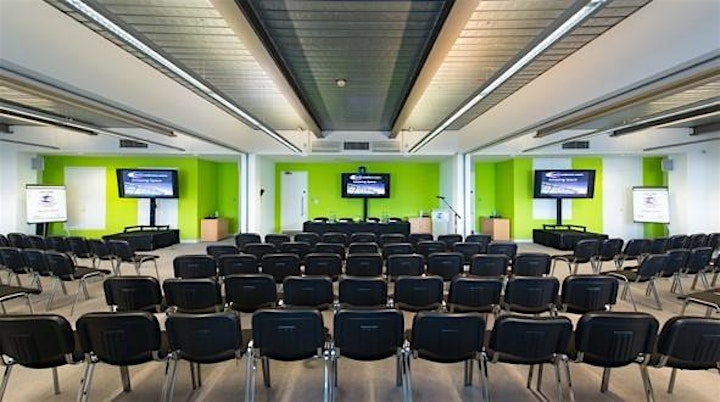 About CEME
CEME is the Centre for Engineering and Manufacturing Excellence, a business campus in East London.
CEME offers flexible workspaces from hotdesks to engineering workshops from classrooms to serviced offices and is home to nearly 100 businesses. On top of this we offer conference venues of excellence, offering amazing spaces to host business events, conferences or even Weddings!
As a charity, CEME also offer out fully-funded business support to help it's members as well as the local business community to grow.
All of our courses are fully-funded, which means you have nothing to pay! Join us for a free networking event to get to know your local business community or learn something new at one of our many business support events.