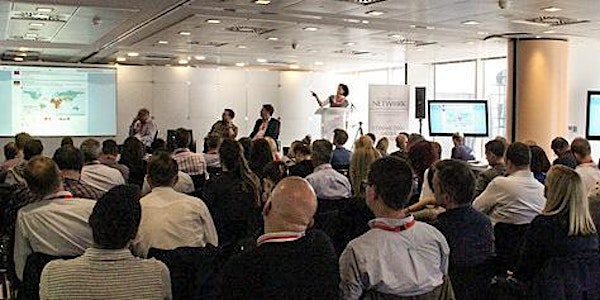 #leadershipDEN The Digital Editors Network Autumn 2018 meeting at BBC Broad...
Location
Broadcasting House
Portland Place
Marylebone
London
W1A 1AA
United Kingdom
Refund policy
Refunds up to 7 days before event
Sales Have Ended
Ticket sales have ended
Thank you! We look forward to seeing you at #leadershipDEN on November 21st. Please do help spread the word amongst those you think will benefit from the discussion. Note: We will keep you informed on programme updates, but will not share you contact details with anyone else.
Description
What are the key strategic, operational and personal challenges that innovating leaders face today? That the issue under the spotlight at the next Digital Editors Network meeting to be hosted by the BBC News Languages' Digital Development Editor Dmitry Shishkin at Broadcasting House on 21 November 2018. Discussions will be lead by thought leaders from Reuters, Sky, BBC, Guardian News & Media, Oxford, IO Technologies, UCLan, Talent Investors and the author of Futureproof: How to get your business ready for the next disruption.
"#LeadershipDEN going to be an afternoon when we will share our experiences and strategies dealing with leading change in newsrooms," says Dmitry, who has been at the forefront of the BBC World Services most ambitious expansion since the 1940s, seeing the addition of 12 new language services over the last 18 months.
"What does it take to lead perpetual change (which, frankly speaking, never stops!)? How do people in matrix "bridge" or direct leadership roles deal with stress from working in complex and ever-changing environments? What are the practical implications of driving diversity projects - gender, age, sex, class and many others - in media? How do organisation support their "change agents"? How do they keep developing those whose job it is to develop others? How do we protect ourselves from burn-out as we gradually realise that our tasks never end and the job is really never fully done."
In addition to Dmitry, other speakers include:
Panel One: The strategic challenges of leading Innovation
Minter Dial, strategy consultant and co-author with Caleb Storkey of Futureproof: How to get your business ready for the next disruption. The book, which recently won the 'Embracing Change' category in The Business Book Awards 2018, explores the three core mindsets and twelve disruptive technologies that you must have in today's age to help you grow your business, see success and get ready for the next disruption.
Editor in Chief (Digital) of Reach Plc (Regionals) Alison Gow will be the respondent to Minter's presentation and pose the first questions.
Panel Two: The practical challenges of leading the Big D: Diversity in the newsroom, in the news mix, in news products, amongst news sources
Panel Three: The personal challenges of leading innovation and change
Lucy Keung,

who is a professor and internationally-acknowledged expert on strategy, innovation and leadership, with a strong focus on the impact of digitalisation.

Jane Barrett, Global Head of Multimedia, Reuters
Katherine Alexander-Dobrovolskaia, founder of Talent Investors and creator of Best Bosses coaching project
The event on Wednesday, November 21st will run from 2pm-6:16 pm at BBC Broadcasting House, Portland Place, London W1A 1AA, with registration opening at 1:15 pm and conversations afterwards continuing into a networking reception that wraps at 7:30 pm.
Co-sponsored by IO Technologies, the Media Innovation Studio at UCLan, and the Innovation Research Group, discussions will be chaired by the DEN's co-convenors Lucia Adams and François Nel.
_________________________
The Digital Editors' Network brings together online media managers from all sectors of the industry to discuss best practices and discuss industry trends. It was founded in 2007 by François Nel and Nick Turner who have been joined by Lucia Adams and John Crowley in organising the twice-yearly events. To stay in the loop, follow us on Twitter, Facebook, LinkedIn or add your contact details to our mailing list