Description
About

With the National Dementia Strategy for England ending in March 2014 and the Prime Minister's challenge on dementia due to finish in May 2015, a new national drive to sustain progress is essential. This conference is timed to bring together professionals in health, social care, housing and the community to reflect on progress and find new ways of delivering transformational change in dementia diagnosis, care and support.

This event, designed in partnership with the Alzheimer's Society, provides a key opportunity to share learning on implementing action plans which lead to improvements, including:
ensuring a timely, quality diagnosis of dementia and consistent diagnosis rates across the UK

planning and developing dementia support pathways: delivering a fully integrated health and social care system to provide seamless care to people with dementia regardless of the setting

engaging and involving people with dementia and their carers in commissioning, designing and improving the quality of services

progress on building dementia-friendly communities

exploring how care is assessed, planned, delivered and monitored by hospitals and care homes

improving the physical environment of care: dementia friendly design

enhancing staff training and awareness

supporting palliative and end of life care for people with dementia

increasing social action through the Dementia Friends awareness-raising campaign


It is estimated that in 2015 there will be 850,000 people living with Dementia, costing the UK economy £26 billion a year. Dementia remains a national challenge and, as the general election approaches, now is the time to identify some priority areas for the next government and address the urgent need for a national long-term strategy.

This conference is aimed at hospitals, GPs, clinical commissioning groups, local authority social care teams, community and specialist mental health services, district nursing teams, health and wellbeing boards, care homes and specialised housing providers.
*As a result of its groundbreaking work in dementia friendly hospital design The King's Fund has produced a range of resources to enable hospitals, care homes, primary care premises and specialist housing providers to become more dementia friendly. The environmental assessment tools are in use internationally and can be downloaded free from www.kingsfund.org.uk/dementiatools
Having a problem registering?
Call The King's Fund events team on 020 7307 2596 and we'll take your booking over the phone.

FAQs
How do I pay by invoice?
To request an invoice please click on 'Show other payment options' and then on 'Pay offline'.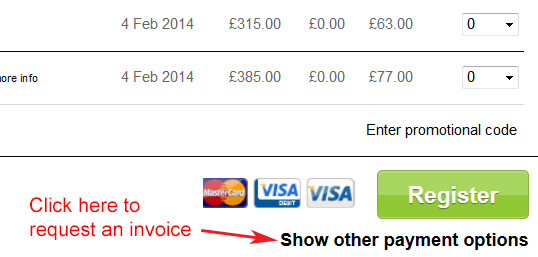 More information
For more information on the conference, including the full programme, please visit the
conference webpage or call The King's Fund events team on +44 (0)20 7307 2596

Organiser of Leading change in dementia diagnosis and support: actions to inform future national strategy
The King's Fund is an independent charity working to improve health and health care in England. We help to shape policy and practice through research and analysis; develop individuals, teams and organisations; promote understanding of the health and social care system; and bring people together to learn, share knowledge and debate. Our vision is that the best possible care is available to all.