Actions and Detail Panel
LEADING CHANGE through disruptive times
Tue 23 May 2017, 08:00 – 10:30 BST
Description
Join us for breakfast and get ready for the opportunities ahead …
"Change always brings opportunity. From radical surprises can come inspiration. I can't pretend I wasn't shocked when "leave" won the referendum last week, even though I'd supported the cause. But once the initial shock wore off the potential started to emerge"
Luke Johnson, Chairman, Patisserie Valerie
Today it's not how big you are, it's how fast you are. We can no longer afford to wait until people get used to new changes, we need them up and running from the start.
As we enter a period of change and uncertainty, this thought-provoking 2-hour seminar has been designed to help leaders prepare and successfully implement planned and unexpected changes in the workplace.
Join us and other like-minded business leaders at this event to:
Identify emerging opportunities
Identify where change needs to happen
Be prepared to gear up your talent resourcing
Understand your leadership style and your people
Create a compelling desired picture that inspires people
Understand and overcome resistance to change
Discover how to make change implementation successful.
Hear from Dale Carnegie's Bill Burton, among other speakers.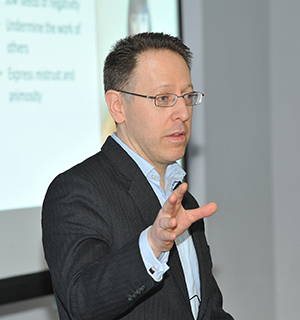 With nearly 20 years experience working in the learning and development sector, Bill has worked with a huge variety of businesses within the region. Client focused, energetic and goal driven, his expertise lies in identifying customer needs and delivering creative, long-term solutions. Other specialist areas include leadership development, employee engagement, improving sales skills and delivering impactful presentations.
Early Bird tickets available until April 30
Single ticket £45 (inc VAT)
bring a colleague for an additional £30 (inc VAT)
Full price after May 1
Single £65 (inc VAT)
bring a colleague for an additional £40 (inc VAT)