Description
This Know the Edge event will focus on emerging solutions for tyres and plastics through a combination of expert speakers and themed facilitated workshops.

Confirmed speakers include:
Simon Glen (Natural Capital Analysis) - Tyres: Getting to the Hub of the Problem

Stuart Fraser (Sustainable Resource Management) - A Value Based Approach to Tyre Recycling

Tim Baldwin (Zero Waste Scotland) - Plastics: Turning the Tide on a Global Dilemma

Ravish Jain (Recycling Technologies) - Project BEACON: No Plastics Left Behind

Stuart Gordon (Iona Capital) - Equity and Risk Capital

Adrian Innes (Lending Crowd) - Think Outside the Bank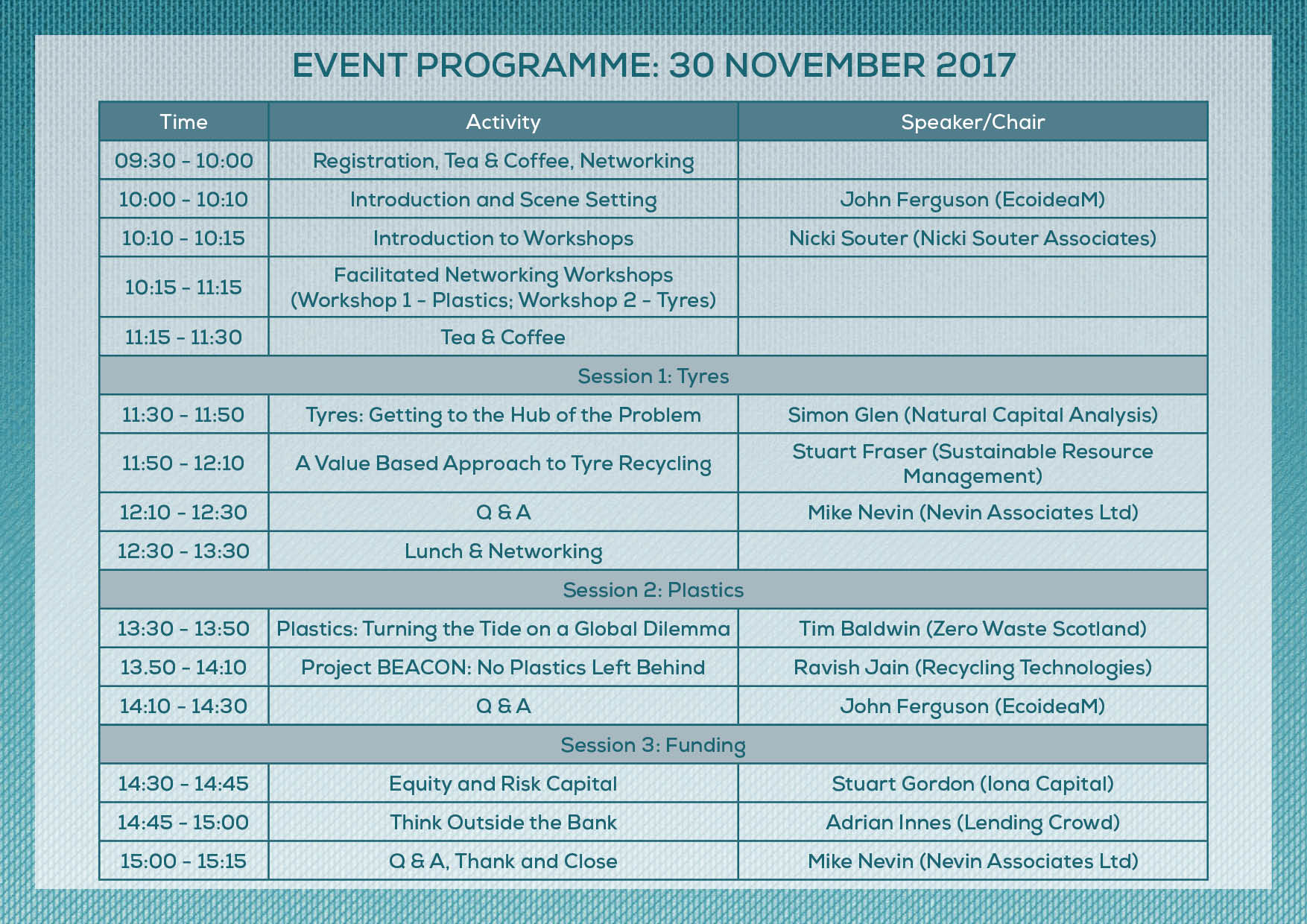 Please click the image above to see a larger version of the event programme.
When booking your place you must specify whether you wish to attend either the Plastics or Tyres facilitated workshop.
For more information please contact the Know the Edge Event Co-ordinator Hamish at Nicki Souter Associates on 01764 663839/662277 or email hamish@nickisouterassociates.co.uk