A' stiùireadh - rannsachadh slàinte is ùr-ghnàthachadh | Leading - health research and innovation
About this event
This event forms part of a series celebrating the university partnership's 10th birthday and will examine how we can help lead our region to a post-COVID recovery.
This interactive event will celebrate the dynamic growth of the region's health and life sciences sector over the past 10 years.
It will highlight regional strengths in health research and innovation, including commercial, clinical, and academic expertise in
encouraging physical activity
surgical decontamination
medical nanotechnology for human health
remote and rural clinical service delivery
Who should attend?
Companies, entrepreneurs, and individuals interested in designing, developing, and evidencing novel health and life science innovations.
What will you gain from the session?
A better understanding of the strengths and opportunities for health and life sciences innovation in the Highlands and Islands, and an opportunity to connect with regional academic, public, and private sector partners
The event will include a panel discussion and question and answer session.
Please read our events privacy notice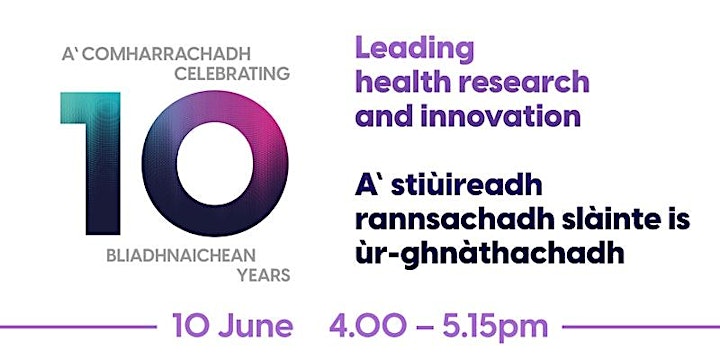 Organiser of Leading - health research and innovation