Description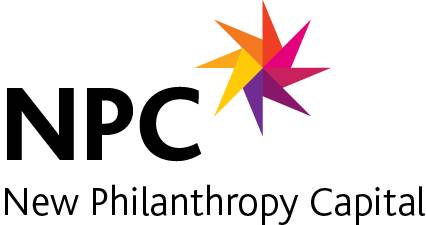 Leading Impact 2015 is sold out! If you are interested in the event, please add your name to the waiting list. We will send you an email in case a ticket becomes available.
If you didn't get one of the conference tickets, but don't want to miss out, you can purchase the speakers' presentations for £75 (no VAT, subject to speaker disclosure). Please send an email to events@thinkNPC.org.
Leading Impact 2015 brings the strategic thinking and insights you need to put impact at the heart of everything your charity or social enterprise does. Focused on the vital skills involved in embedding impact, you'll get the chance to learn from top practitioners. You'll also be able to reflect on your own approach to leading change—from governance to strategy and performance management. Join us for an interactive, inspirational day that builds on our successful conferences in 2014 and 2013.
Interactive breakout sessions on the topics leadership and governance, strategy and implementing change, keynote addresses and a panel discussion with leading practitioners in the sector give you the chance to learn from others and to reflect on how to drive real change in your organisation:
What does leading impact mean for you and your organisation?

What lessons on implementing change can help you build an impact-focussed organisation?

How can your impact practice drive your strategy?

How best can you engage your board, staff and volunteers in your impact programme?

Visit the event website for more info: http://leadingimpact.org/
Speakers include:
Paula Sussex, CEO, Charity Commission
Matthew Reed, CEO, Children's Society
Matt Hyde, CEO, Scout Association
Julian Corner, CEO, Lankelly Chase Foundation
Gracia McGrath OBE, CEO, Chance UK
Marcelle Speller OBE, Philanthropist & Founder of localgiving.com
Enver Solomon, Director of Evidence and Impact, National Children's Bureau
Simon Fulford, CEO, Khulisa
Michele Acton, CEO, Fight for Sight
Paul Buchanan, Chair, The Boxing Academy
Dr Carole Easton, CEO, Young Woman's Trust
Nina Copping, Strategic Development Director, National Osteoporosis Society
Chris Sherwood, Director of Policy and External Affairs, Relate
Ruth Lesirge, Chair, Association of Chairs
Michelle Mitchell, CEO, MS Society
See the full lune-up of speakers here: http://leadingimpact.org/speakers/
Breakout sessions group options: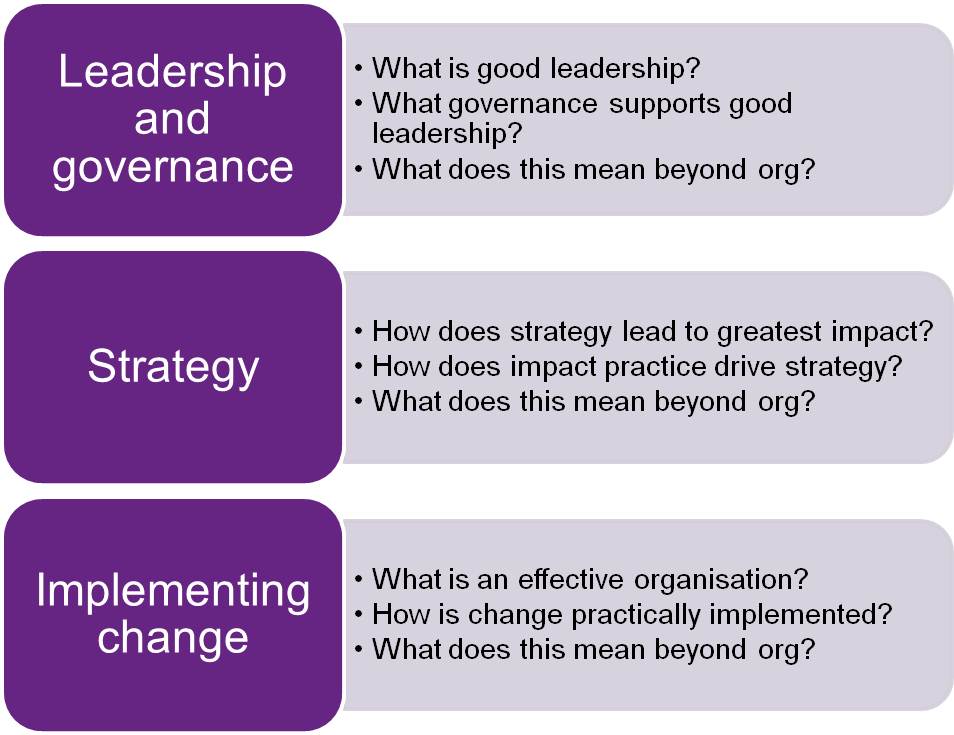 Please download our full terms and conditions for this event here.
Organiser of Leading Impact conference 2015
New Philanthropy Capital (NPC) is the think tank and consultancy for the charity sector. We help charities, foundations, philanthropists, impact investors, social enterprises, corporates, and the public sector to maximise social impact in the lives of the people they serve.
Visit us and learn more abut our work: www.thinkNPC.org
To read our Events Terms & Conditions visit: https://www.thinknpc.org/wp-content/uploads/2018/05/NPC-events-terms-and-conditions.pdf. We do not charge VAT on our events.
To read our privacy policy visit: https://www.thinknpc.org/privacy-policy/.