Description
Adventures with Agile are proud to present "Leading in Agile Environments" a 2-day transformational course to develop leaders driven by purpose, creativity, curiosity, and empathy. Get ready to help today's companies prepare for the challenges of today and tomorrow.
Join us to make a difference in the future world of work by developing better leaders in agile environments.

Are you working as a leader in a company that needs to increase its agility? Are you stuck on how to shift culture and work dynamics to be more collaborative and innovative? Would you like the knowledge and skills to form the right environments, relationships, and structures to allow agility to unfold?
During this transformational two-day leadership course with Adventures with Agile, we will explore how to develop yourself and others into great leaders that create world-class organisations. By attending this course, you will not only acquire the knowledge and skills necessary for agile leadership, but you will also examine how your own personal growth, development, and leadership style can be a catalyst for change resulting in the ability to create better business strategies and relationships. We will also explore how leaders create high-trust environments to enable high-performing teams to emerge.
This course has been designed to develop leaders who want to bring the best out of their teams, departments, and companies when working in stressful, competitive, or complex environments. Whether you are a team lead, a department head, or on the senior management team running the company, if you lead people where agility is required then this is the course for you.
AGENDA:
How to solve problems in your context not just generally or theoretically
What leadership styles work and don't work for achieving success
A roadmap you can follow to be a good leader
How to create the right environments for success
How to take a stand and for what
Tools to develop yourself
Tools to develop others
Templates for more skilful business relationships
Tools for developing teams, departments, and organisations
What structures and processes work and what don't
How to develop strategy, decision making, and problem-solving in agile environments
How to build a culture of leadership and agility across the organisation


PRE-REQUISITES:
We do not cover the agile basics in this class, therefore, participants will need a good understanding of agile principles, practices, and manifesto.


WHO WILL BENEFIT:
LEARNING OUTCOMES:
After this course, you will be a better leader in agile environments and have the right tools and skills that help you and others to succeed. You will understand the external skills and internal behaviour changes that are required and what you personally need to do to make agility work in your area of business.
Improved skills and toolkit for expressing your needs, creating boundaries, and resolving conflict as part of innovation, creativity, and organisational change.
Examine culture from a learning perspective and how to build a collaborative customer-focused organisation.
Demonstrate how to choose the right level of strategy, improvement, and decision making and how to keep improving the way of working.
Shift your way of thinking from centralised expert-led change to collaborative systemic change.
Continually improve awareness, emotional intelligence, and self-management, as a foundation for creating effective business relationships.
Better skills and tools for developing others, growing other leaders, and building the right attributes in others for solving complex problems.
Feel and articulate the changes you experience and be clear on what you will do differently after leaving the course.




ACCREDITATION: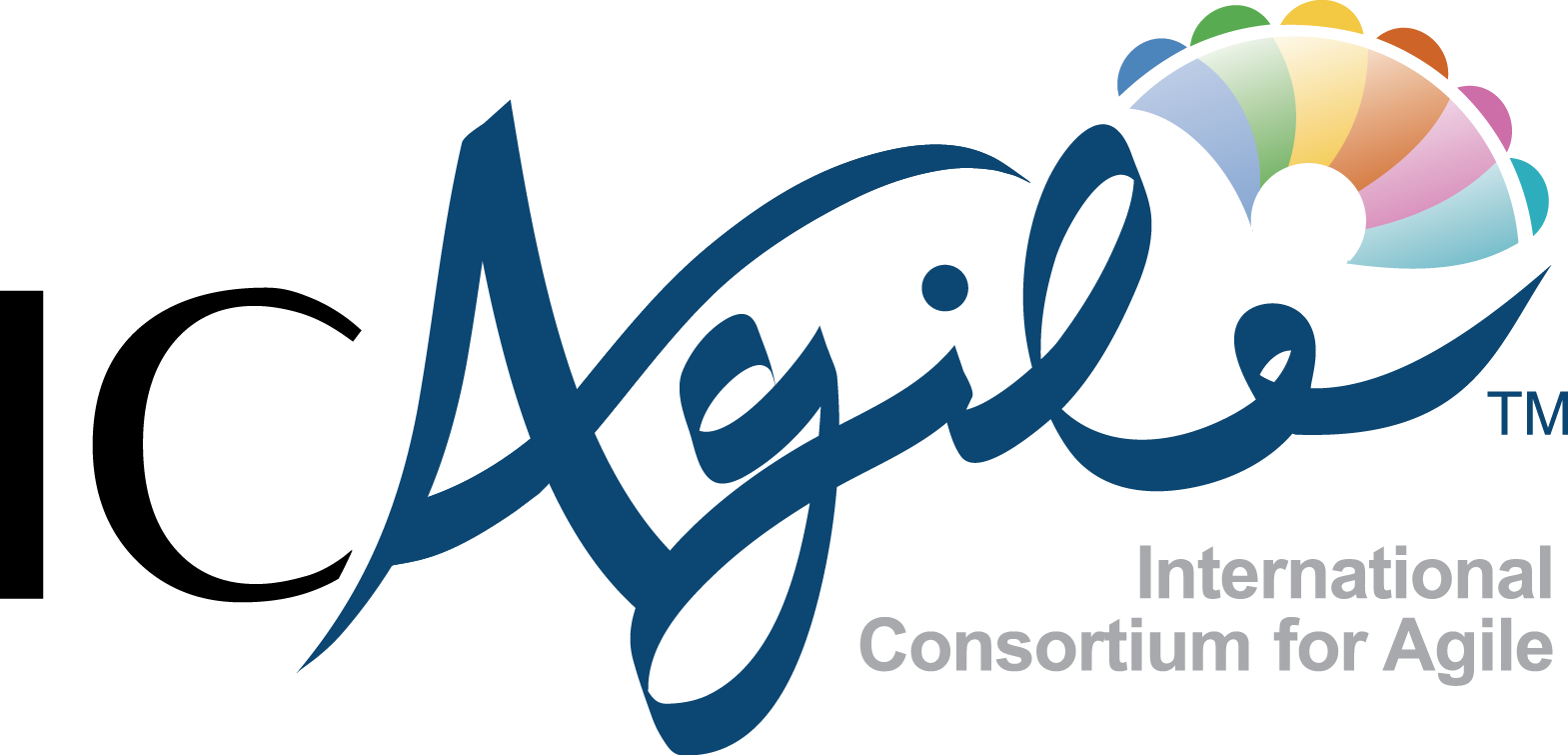 This course is accredited by the International Consortium for Agile (ICAgile) as fulfilling all Learning Objectives in the Agile Leadership track. After successful completion of this course, you can apply for the ICAgile Certified Professional-Agile Leadership (ICP-ALP). This continuing education certification is a key step toward achieving the ICAgile Expert-Business Agility (ICE-BA), the industry's first competence-based certification. There is an ongoing assessment throughout the class as well as a practical assessment at the end of the course that you will need to pass. As long as the trainers believe you have demonstrated competence and that you have understood the learning objectives and you do not miss more than 1 hour of the course then you will receive the certification. The certification is included in the price of the course. Following the class, you will receive an email from ICAgile with your Certification.


Endorsed by Scrum Alliance
By attending this course you will be eligible to earn up to 15 Category C SEU Points.


WHAT YOU WILL RECEIVE:
Printed and bound manual
Sixteen hours of immersive in-classroom training providing you with unrivalled access to deep experiential learning, support and practice to embed learning.
Improved skills and knowledge that will enable you to develop your own leadership skills and develop others
Enhanced competency and skill set to do the work required of a leader in complex agile environments with the internationally recognised Agile Leadership Certification (ICP-ALP from the International Consortium of Agile (ICAgile)
A tasty breakfast, lunch, coffees, teas, and water each day – included as part of your registration fee
Membership to Adventures with Agile community for organisational change and agile.
WHAT ELSE?


Designed by Certified Training from the back of the Room Trainers using research -backed adult learning techniques
Facilitated by professional coaches with real-world experience working in agile transformations and agile teams across many different companies of all shapes and sizes
Highly-reputable training provider backed by years of experience, industry-leading certification and globally recognised trainers
Access to full learning pathway from team to enterprise agility and leadership (plus many other world-class trainings)
This class is taught in English by our highly-qualified team of coach trainers.
YOUR TRAINER
Our highly-experienced ICAgile Authorised coach trainers facilitate this course. All AWA Coach trainers are qualified professional coaches and trainers with deep experience in the fields of coaching, leadership and enterprise-wide agility.


Speak to the training organisers - Adventures with Agile

To speak to the organisers of this course for further details:
Call: 0203 369 1125
Email: training@adventureswithagile.com