Leading in the New Now: Power Your Team with Purpose
Interactive webinar about new book Powered by Purpose: Energise Your People to Do Great Work with author & psychologist Sarah Rozenthuler
About this Event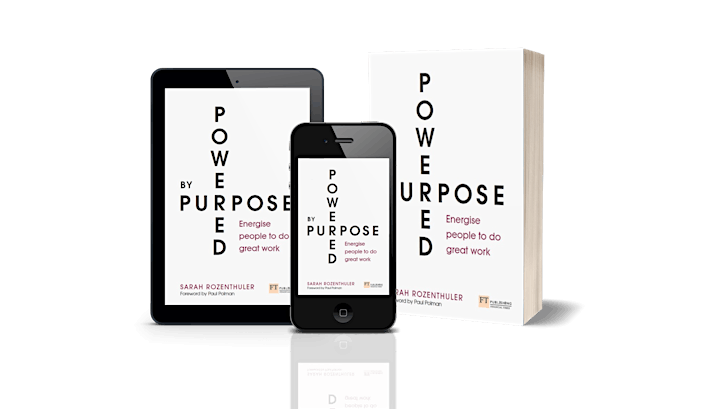 How do I create a compelling and sustainable vision of the future? How do I lead change in such a turbulent environment? How can I transform a group of talented individuals into a high performing team? If you're a leader grappling with these questions, this cutting-edge session is for you.
In collaboration with Pearson, the Financial Times, and Dr Victoria Hurth, this session unpacks purpose-led leadership. It covers the four core capacities, systemic intelligence and mindset needed to bring purpose to life for you, your team and organisation.
Change is here
The global pandemic has been a wake-up call for leaders everywhere. With climate change, biodiversity loss, rampant inequality and systemic racism, the pressure for change is mounting. Employees want meaningful work, investors seek sustainable value and societal expectations increasingly demand that organizations are centre stage in protecting our shared assets and creating a prosperous future. Maximizing profit to benefit the few is becoming outdated.
Many leaders want to help their organizations and teams to become a force for good in the world but lack the 'know how' to make this happen. Our lauded leadership styles that were finely adapted to the past reality will not carry us forward. Over the last decade the business case for purpose-driven organisations has grown but the leadership required is still a 'blackbox', its inner workings hidden from view. This is all set to change!
Develop your capacity
This session will give you insights about how to feel alive at work, turbo-charge your team and generate competitive advantage. It is based on the new book Powered by Purpose: Energise Your People to Do Great Work by Sarah Rozenthuler, with a foreword by Paul Polman (former CEO Unilever and Co-founder and Chair of IMAGINE) and an Epilogue by Dr Victoria Hurth.
The session draws on recent research, serious front line experience and the success stories of organisations such as Unilever, Patagonia and Salesforce. The four core capacities of purpose-led leadership are:
Cultivate leadership presence – Accurately tune into what you sense the 'new now' calls for
Make dialogue authentic - Deepen your listening and build trusting relationships•
Engage your stakeholders – Reliably map your ecosystem and reach out to those you impact
Connect on purpose – Powerfully articulate and live a potent 'why' for yourself, team and organisation
By bringing your whole self to work and unlocking the best potential of your whole system, you generate 'whole outcomes': a resilient organisation, a healthy economy, a true humanity and a sustainable planet for the benefit all.
About Sarah Rozenthuler
Sarah Rozenthuler is a chartered psychologist, dialogue coach and leadership consultant with over 15 years' international experience consulting to many different organisations including Associated British Foods, BP, Discovery Inc, Standard Chartered Bank, the World Bank, IUCN and other not-for-profit organisations.
Sarah founded Bridgework Consulting in 2007 to connect leaders with a compelling purpose, enabling organisations to become a force for good in the world. As the author of How to Have Meaningful Conversations, Sarah has in-depth expertise in uplifting people, performance and profit through effective dialogue and purposeful leadership. Her next book, Powered by Purpose: Energise Your People To Do Great Work will be published by FT Pearson on 9th October 2020.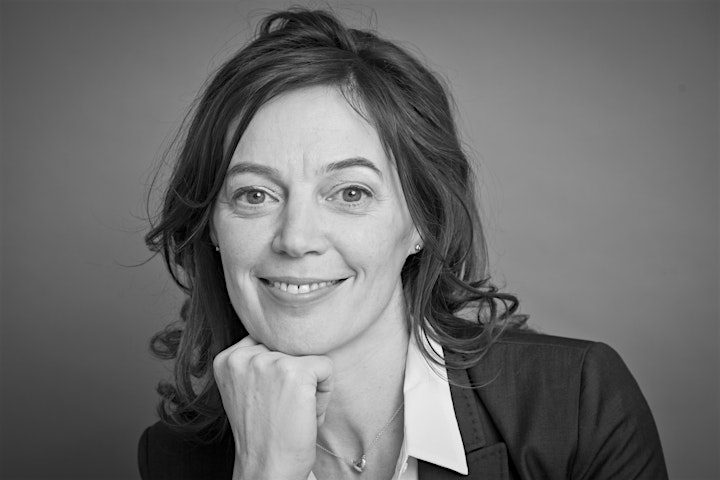 About Dr Victoria Hurth
Dr Victoria Hurth is a Visiting Fellow of the University of Cambridge's Judge Business School and Senior Associate of its Institute for Sustainability Leadership. Her research focuses on the concept of 'purpose-driven organisations' and the role of marketing, governance, leadership and culture in delivering them.
Victoria convenes the first global ISO standard in Governance of Organizations (ISO37000), is Convenor of an ISO ad-hoc group scoping standards of indicators for governance (TC309/AHG5) and a member of WBCSD's working group on Governance and an UNCTAD review panel member for ISAR Honors. She was recently a member of the UNCTAD/UNEP Task Force developing a methodology for SDG indicator 12.6.1.
Victoria has been a management consultant with Accenture and an Associate Professor of Sustainable Business at the University of Plymouth. She is currently a Non-Executive Director of the Soil Association Certification Ltd and FTB Lawsons Ltd.