Sales Have Ended
Registrations are closed
Thank you for registering to train with Agile Centre LLP, we look forward to working with you.
Sales Have Ended
Registrations are closed
Thank you for registering to train with Agile Centre LLP, we look forward to working with you.
Description
Course Description
In this two-day highly interactive course, you will gain the knowledge necessary to lead an Agile transformation by leveraging the Scaled Agile Framework, its underlying principles of lean thinking, and product development flow.
You will leave with an understanding of how the principles and practices of the framework support Lean Thinking, Agile Development, SAFe ScrumXP, Agile Release Train, Agile Portfolio Management, Agile Architecture, and Scaling Leadership.
This course is a requirement for those seeking certification as a Scaled Agile Framework Agilist (SA) (certification fees included in course fees).
---
Objective
By the end of this course, attendees will be able to:
Apply lean, agile and product development flow principles to improve productivity, employee engagement, time to market, and quality

Apply the Scaled Agile Framework based on lecture, real-world examples, and insights from Scaled Agile experts

Understand the skills necessary for an enterprise transformation based on the information and examples presented, and additional recommended readings and resources

Gain the insights into the leadership skill most effective in unlocking the intrinsic motivation of software development knowledge workers, and begin applying them in your context.
---
Content
Intro to SAFe: Introduction to the Scaled Agile Framing

An overview of Lean Software Development and Product Development Flow

Agile Development: Application of Agile development in the enterprise context. Business Benefits.

SAFe ScrumXP: An experiential walkthrough of "SAFe ScrumXP", focusing on scalable technical, project management and economic prioritisation practices that enable scaling to the program and portfolio level

Agile Release Train: Identification, implementation and execution of Agile Release Trains — long-lived programs whereby teams-of-agile-teams optimise quality and velocity delivery for the enterprises larger value streams

Agile Portfolio Management: Agile transformational patterns for Strategy and Investment Funding, Program Management, and Governance

Agile Architecture: Principles of Agile Architecture, role of System and Enterprise Architects, and Architecting with Flow

Scaling Leadership: Scaling Enterprise Lean|Agile

leadership
---
Who Should Attend
The following individuals will benefit from this course:
Executives and Leaders, Managers, Directors, CIOs, and VPs

Development, QA, and Infrastructure Management

Program and Project Managers

Product and Product Line Management

Portfolio Managers, PMO, and Process Leads

Enterprise, System, and Solution Architects
This course is a requirement for those seeking certification as a Scaled Agile Framework Agilist (SA) (Certification fees are included in course price).
---
What You Will Get
A two-day immersive learning experience facilitated by a highly respected Certified SAFe 4® Program Consultant

A printed and bound copy of the course materials to take away

Continental breakfast, a hot buffet lunch and refreshments throughout the day

Preparation and eligibility to take the SAFe® 4 Agilist exam

One year membership to the SAFe Community Platform

Course certificate of completion
Attendees must attend both days of the course in order to be eligible for the exam.
---
The Trainer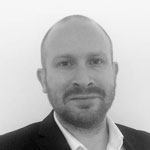 SPC4®
---
The Venue


A range of training, meeting and conference space across the 8th floor, with fantastic views over Manchester City and an abundance of natural light.
Located in the centre of Manchester Picadilly's transport hub, it offers easy access to mainline and tram stations (in fact the tram stops right outside the door!)
---


Duration
2 days.
---
What Our Participants Say
"Practice-oriented approach and flexible course (time for Q&A, attention to participants)" – András
"I really enjoyed the training and inspired me. I could already use some of the thoughts and models that were introduced during the training." – Julia
"Very good interactive way of learning in a perfect atmosphere." – Robert
"This probably was the most interesting and rewarding training that I ever followed." – Jean Marie
"No slides (almost at all). Practice together with theory, was the best and effective approach"- Eduardo
"I think that the course is educational and very practical since it's mostly workshop-type of exercises" – Martin


---


Language
Course and materials: English