Description
The challenge of leading schools in this century is rising. An evolving system with the growth of multi-academy structures, the reframing of local authorities, the impact of financial pressures and the complexities of needs amongst children and young people means that leading a school has never been more demanding. Yet in amongst this, school and education leaders are finding ways not only of making it work, but ensuring something special shines through, whether this is in the approach to teaching in the classroom, to the design and organisation of a multi-academy trust. In a school-led system, there really is the opportunity for a generation of school leaders to re-configure education from what we have known to what we would want. This really is the time of 'liminal leadership'. (Tierney, 2016)

Following the success of our 2018 conference, the NAHT is organising and hosting another secondary conference in 2019. The theme for this year is 'Leading schools in the 21st century', and will include keynote addresses and workshops, using the same formula which proved so popular.
This conference will give leaders at all levels within schools, the opportunity to come together and hear from the best speakers and to be inspired by leaders and schools that are seeking to explore new ways of working. There will be plenty of opportunities to network and learn from fellow participants.
We look forward to welcoming you to Birmingham, in February, 2019.
Robert Campbell, Chair of NAHT Secondary council

Tierney, S (2016), Liminal Leadership: Building bridges across the chaos.... because we're standing on the edge, Woodbridge: John Catt

This conference aims to

Inspire, stimulate and empower current and future leaders of education

Enable networking and opportunities for collaboration both at and following the conference

Provide practical advice and ideas for delegates to take away from the conference
Keynote speakers
We have seven specially commissioned workshops on offer at this event
Who should attend?
This conference is designed for middle and senior school leaders in secondary and other phases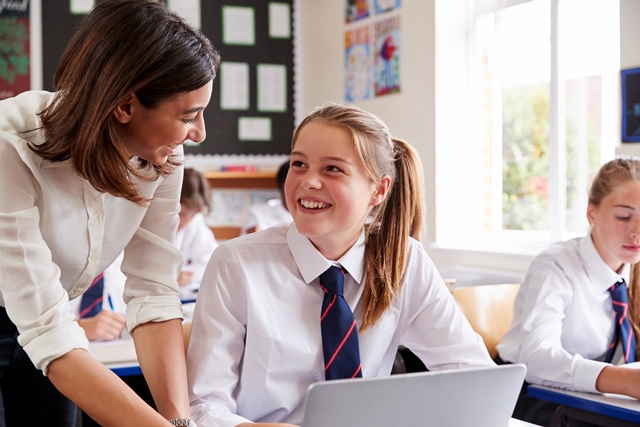 Please do not book travel or accomodation without checking with the Professional Development team (events@naht.org.uk) that the conference will be going ahead.
The NAHT has the right to cancel the conference if insufficient bookings are received. This programme may be subject to change.
By booking a place you are accepting NAHT's terms and conditions.
NAHT Privacy Policy
We take your privacy seriously. Personal data submitted to NAHT is subject to the General Data Protection Regulations. The way we use your personal information is set out in the NAHT privacy policy.
FAQs
Do I need my membership number to book?
Yes. If you are booking a member place you will be required to enter their membership number. You can find your membership number by phoning membership on 0300 3030333 option 2.
Where can I contact the organiser with any questions?
The Professional Development team can be contacted at events@naht.org.uk or 01444 472405.
Is my booking transferrable?
Bookings may only be transferred at the discretion of the Professional Development team. These will need to be made in writing to events@naht.org.uk before the event. Transfers and cancellations may be subject to a charge.
Cancellation fees:
Within 20 working days - 25% charge
Within 10 working days - 50% charge
Within 5 working days - 75% charge
Within 2 working days - 100% charge
Can I update my registration information?
Any updates to your booking must be made in writing to the Professional Development team at events@naht.org.uk
Does the name on the booking need to match the attendee?
The names of each individual attendee must be entered during the booking process along with a unique email address for each attendee as this will be used for the final confirmation.