Description
Leamington Comic Con returns in 2018 and we've assembled an heroic guest lineup, tonnes of independent comics creators, traders and more cosplay than ever before!
The event is headlined by JOHN WAGNER (Co-creator of Judge Dredd, A History of Violence) and also features the hugely talented AL EWING (Royals, Rocket, US Avengers, Loki, Judge Dredd, Doctor Who), JON DAVIS-HUNT (Clean Room, The Wild Storm), JAY GUNN (Surface Tension), SARAH GRALEY (Kim Reaper, Rick and Morty), THE ETHERINGTON BROTHERS (The Phoenix), SUSIE GANDER (PerryWinkle) and THE AWESOME COMICS PODCAST (The Awesome Anthology, The Red Mask From Mars and Vanguard).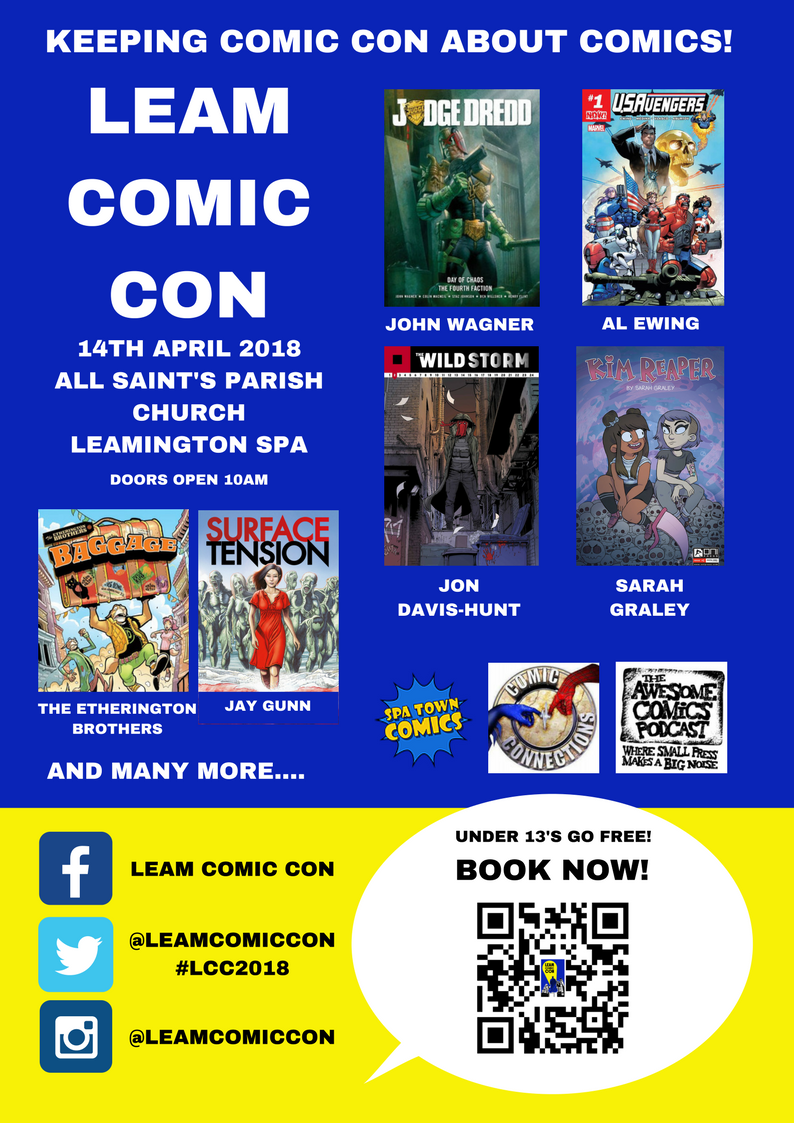 Organiser of Leamington Comic Con 2018
Spa Town Comics is a pop-up comic book shop selling comic books / subscription service, graphic novels, collectibles and memorabilia. Community is at the heart of what we do, we don't want to be an average comic book shop. We want to create a hub for fans and the curious to meet for comic related chit-chat and our events are great for that. To find out more about our events programme please visit www.facebook.com/spatowncomics/events.