Event Information
Refund policy
Refunds up to 7 days before event
Eventbrite's fee is nonrefundable.
Learn how Lean Management can transform how a business operates.
About this event
December Deal - 30% off if this course is booked before 24th December. Add Promo code "December" when booking
Duration - 1Day
Does your business suffer any of these issues?
Service failure
Lost or misplaced Information
Failed to Meet a Project deadline
Fallout and arguments between departments
Ran out of stock
Poor Housekeeping
Failing service?
Received a Customer Complaint
Poor or Lack of Communication
Mistakes due to lack of training
Operational Firefighting
These are all common problems within Businesses Operations, in both large and small organisations, and even the slickest of companies can experience problems occasionally.
"85% of the reasons for failure in business are deficiencies in the systems and process rather than the employee. The role of management is to change the process rather than badgering individuals to do better." W Edwards Deming
Workshop Type
Online Virtual Zoom Classroom.
Currently non-accredited.
Certificate of Completion for attending.
**This course can also be conducted as a facilitated workshop, on site, with a full team within an organisation.**
Email info@combined-minds.co.uk for more details on facilitated workshops.
Description
Operations is the heart of every organisation. It is the engine room of the organisation, producing products or providing a service for customers. How a business performs financially is often a reflection of how effective the operation is managed.
This 1 day Lean Foundations Course introduces the organisation to a structured and globally recognised improvement methodology that is proven to provide short and long term gains for any size of organisation in almost all industries.
The course focusses on the fundamentals of The Lean Temple by teaching about collaborative problem solving, processes, business standardisation, maintenance and housekeeping.
Both growing and well established organisations will benefit from the methods, tools and techniques that Lean brings.
Who should attend?
Senior Leaders - To learn how Lean can transform an organisation and the role that they play in the change.
Middle/Senior Management, New Lean Practitioners - To learn how to apply the Foundations level tools and techniques into their workplace, and understand how they for the basis for ongoing and future improvement.
Front Line Managers/Supervisors and Operators - To learn what their role is in the Lean Organisation and how their influence and knowledge becomes fundamental in it's success.
Learning Outcomes
Introduction to Lean
The Lean Team Structure
Lean Wastes
Kaizen
Problem Solving
Processes
Work Instructions
Visual management
5S
Total Productive Maintenance
Types of Error Proofing
Requirements
There are no prerequisites to attend this course.
This is just one of a series of Lean Essentials courses aimed at helping SMEs to get more from their Business Operations, and improve standards, quality, efficiency and sustainability.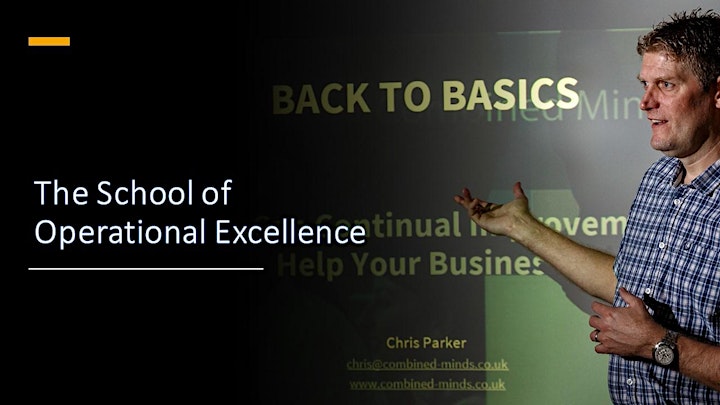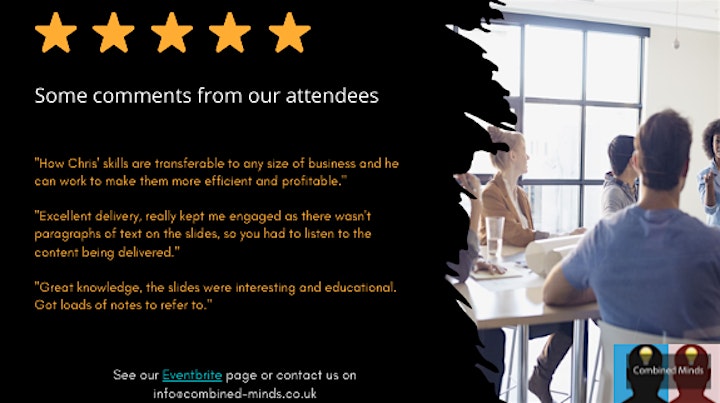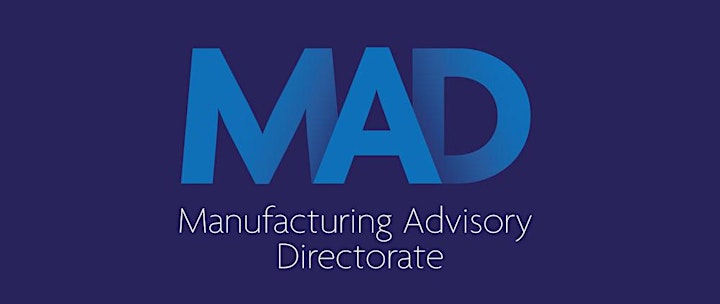 Location
Refund policy
Refunds up to 7 days before event
Eventbrite's fee is nonrefundable.