About this Event
About this Event
Lean In UK in collaboration with www.theConfidenceVault and LinkedIn.com is offering a two-part series of training.
This session builds on the previous seminar by looking again at your Personal Profile.
Research shows having a well laid out Linked In profile generates better leads for your business and shows you in a better light when going after networking business opportunities.
This session is especially useful for
young entrepreneurs,
women
minority ethnic business leaders in the early days of their startups adventure
undergraduates looking to boost their entrepreneur presence online with Linked In..
Why should I attend this workshop?
These are the top 10 reasons you should register for this workshop:
Find out about the top 3 reasons people fail to use LinkedIn effectively for their business presence - and learn how to avoid them
Learn how easy it is to build a business profile that works for you on LinkedIn
Understand the benefits of having an brand as a subject expert in your industry
Get support to review your personal and business LinkedIn profiles
Learn how to leverage their information on the platform
Learn how to use your company profile to generates contacts and leads
Learn how to become more visible to the right customers currently looking to buy services like yours right now
Learn how to best position your skills and experience for available opportunities
Understand how the platform can become a partner, helping you build your company's network and access to clients / customers
Become confident with opportunities to build your professional business network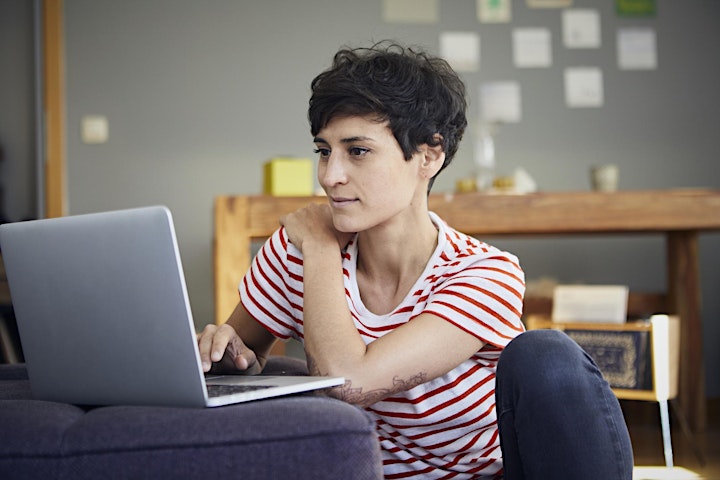 All of those reasons are interesting, but are there any other reasons I should take time out to get help revamping my Linked In Profile so it helps me boost my Personal Brand?
Here's what we know: Covid-19 has been not just a health crisis; it has sparked personal and business financial crisis especially for women.
Women have less of a financial safety net, being more likely than men not able to afford basic necessities for more than one month if they lost their income. New research by LeanIn.Org & SurveyMonkey reveals that this economic crisis is impacting women most of all.
Women also get only 3% of VC funding and are often not well served by financial services. Having a business presence online where your customers are will increase the chance of getting new business and widening your business network.
Using this time will put you at an advantage and get you prepared for post Covid-19, especially if:
your business has been impacted by the need to furloughed staff,
you are launching a startup
you are finding that investors have put a freeze on funding startup businesses,
you have been reconsidering your current career in light of the benefits you have found whilst working from home
you are planning to grow your side hustle and take it onto the next level