Description

We are delighted to announce that this year's Lean Innovation Forum (LiF2016) will be taking place during November 8 - 10, 2016 in Lausanne, Switzerland. This event brings together our expanding network of experts, practitioners, researchers and organizations to share their latest best practices, trends and approaches in Lean Innovation including Set-Based Thinking, Lean Leadership, Design Thinking, Value-added Innovation, Lean Startup and other hot topics.

You can expect to hear and meet speakers from Danfoss, Fisher & Paykel, Goodyear, LEMO, Scania, and STMicroelectronics, who are going to share their experiences, successes and challenges they faced through their lean journeys.
LiF2016 is divided into 3 segments: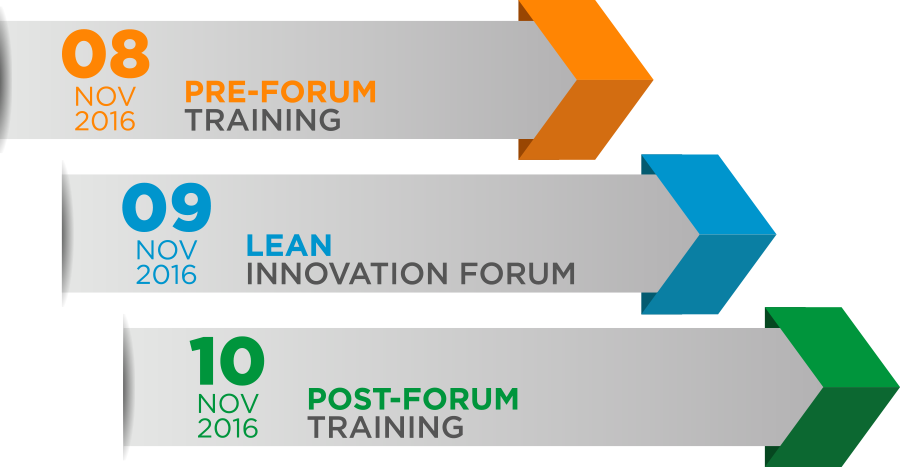 ---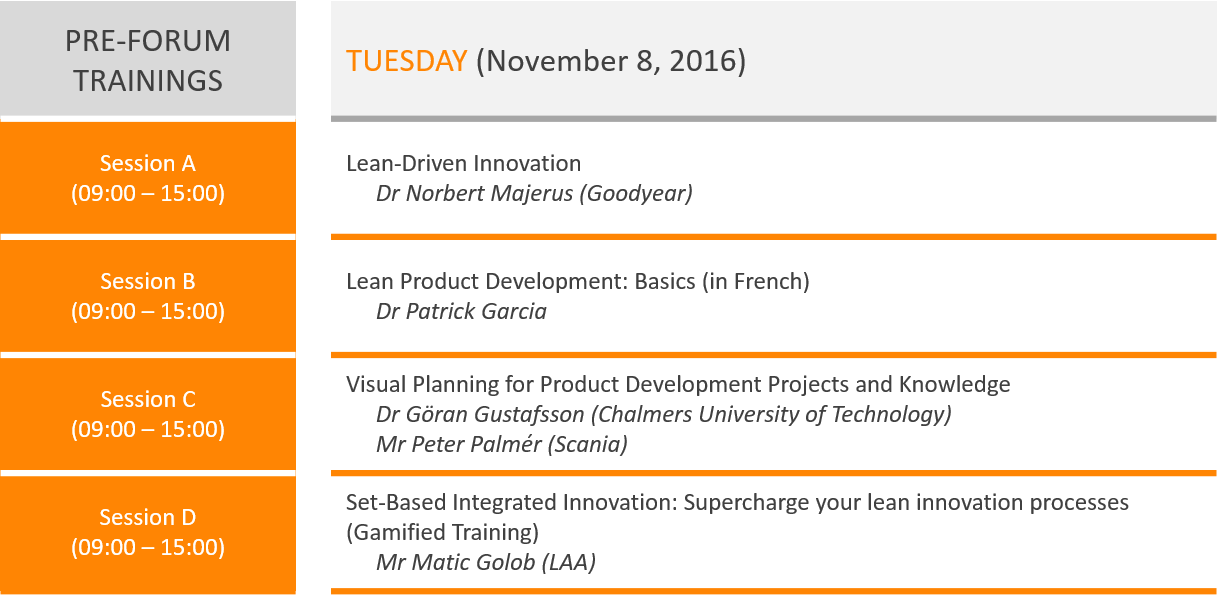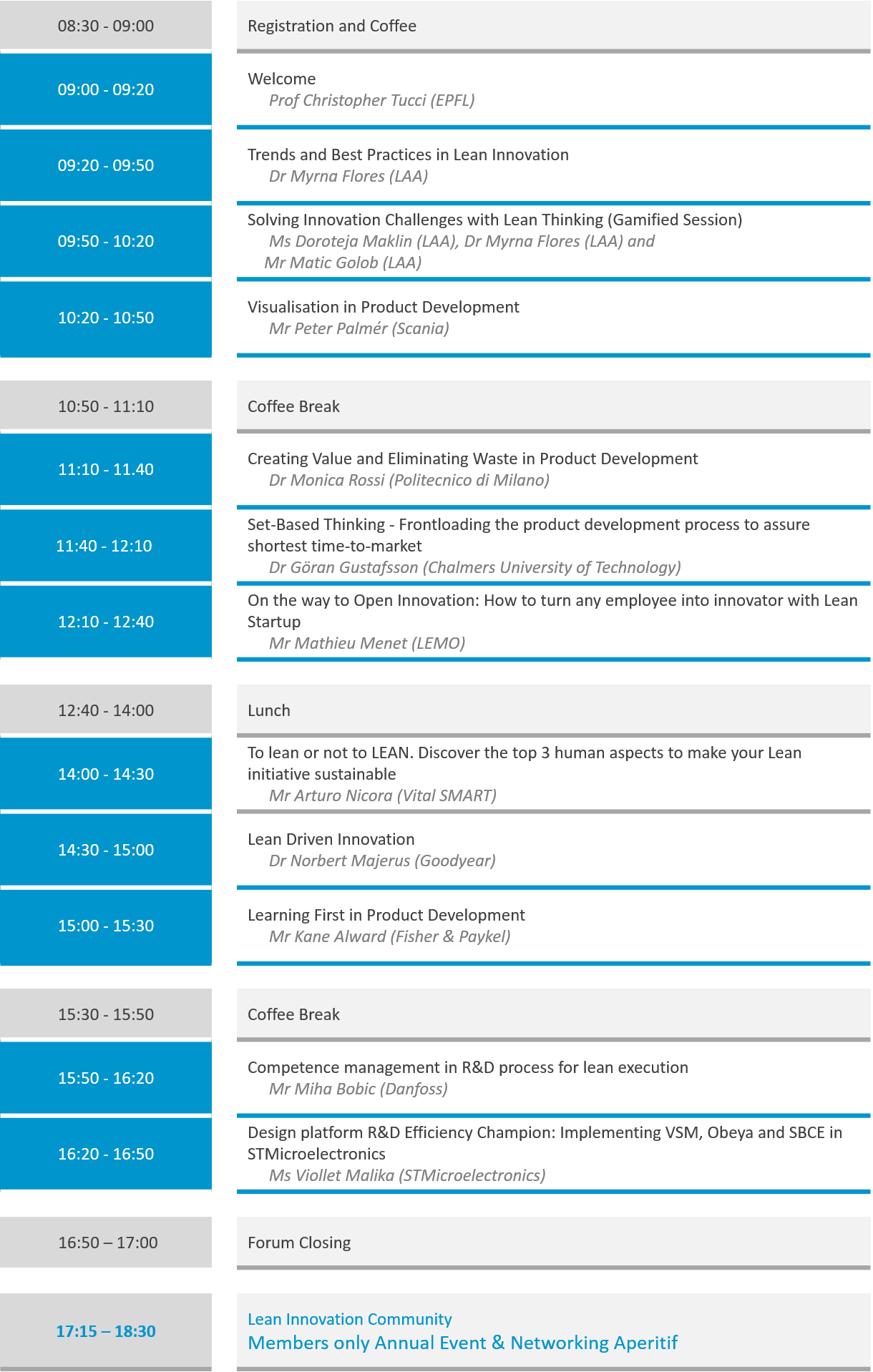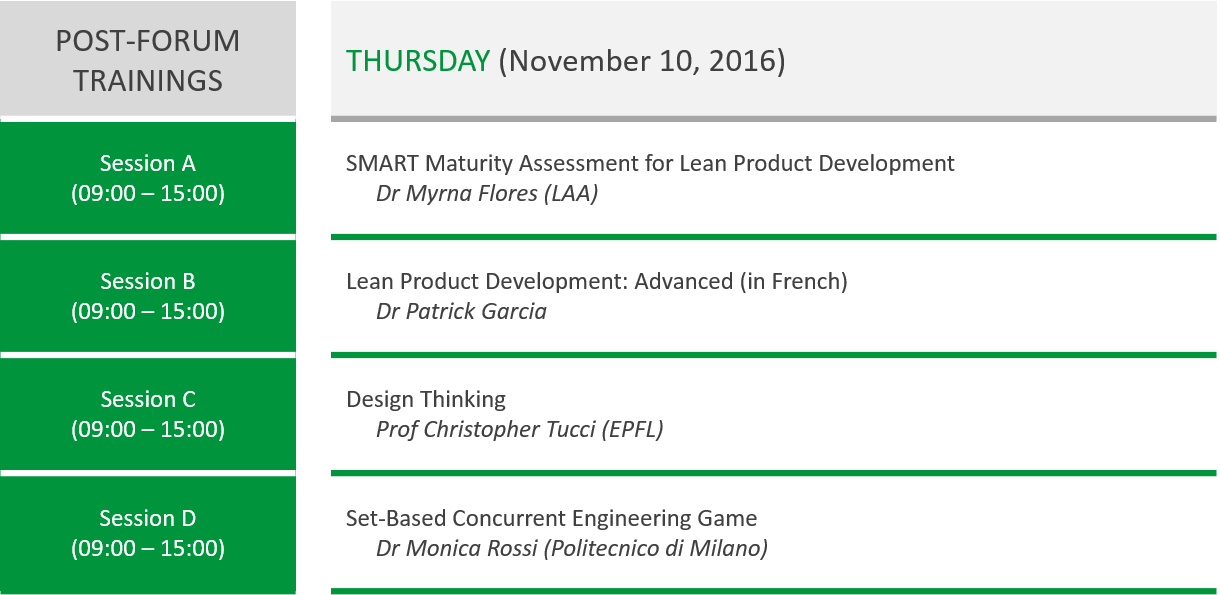 FOR MORE DETAILS ABOUT THE FORUM, TRAININGS, SPEAKERS AND LOCATION PLEASE VISIT OUR WEBSITE:

You are also kindly invited to involve yourself through Twitter by using #LAALiF!
Save the date & REGISTER NOW!
We look forward to seeing you at LiF2016!
(LAA reserves the right to make changes to the published program of the Forum and Training sessions, or cancel any of the training sessions. See LiF2016 terms and conditions here.)