Description
This month Lean Startup Yorkshire welcomes Tim Langley, CEO of CANDDi as both a speaker and new sponsor of our community. CANDDi is an analytics and lead generation platform used by many growing businesses and we're going to be giving away subscriptions over the coming months. Tim is here to share his experience of financing startups. CANDDi is his third business and he has an interesting set of investors so his insight is not to be missed.
The team from CuratorSpace are coming along to fill the demo slot and talk about the journey they have taken so far with their niche product within the creative and arts sector.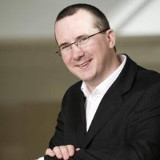 Tim Langley: Pick the Right Investors for the Right Stage of Your Company

Tim's talk will cover: who, what, when and why – different methods to capitalize your business. Lean, Bootstrap, Angel Investors, Venture Capitalist – are all valid ways to capitalise a business. Drawing on personal experience Tim will look at which way is best and in what circumstances.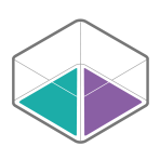 Curator Space: Demo
The chaos associated with organising an exhibition would cripple all but the most hardened of project managers. Messages flock in to a variety of destinations (FB, twitter, email, ICQ, Yahoo! Chat, Royal Mail, etc) and it can be a nightmare tracking who sent what, when, and how.
Philip and Louise founded CuratorSpace to give curators an easy way to source submissions, manage information, communicate with artists, and what the result of those submissions have been. The site has been running for over a year now, and is already being used by curators across the UK, USA, and Europe.
Limited space - reserve a place now.