The annual volunteer conference is back!
About this event
This year the volunteer conference is being re-jigged, every year we do break out sessions to prepare volunteers for upcoming tasks. This year we will work on evaluating the volunteer experience and working together to make sure 2020 is even better than 2019!
There will be an opportunity for networking with you fellow volunteers and learning more about their experience and the work they do. We will also go through a timeline of 2020, have a chance to plan for the year ahead, share ideas and also get the chance to sign up for any major events of upcoming tasks
11.00 Arrival and Registration
11.15 Human Library- Get to know each other and our volunteer roles
12.00 Volunteer Tartan- How we connect and work together
13.00 Lunch
13.30 Warm up
14.00 Evaluate the volunteer experience
15.00 2020 Timeline- Find out what is happening this year
15.30 Break out sessions; Event or Policy
16.30 Close
Lunch will be provided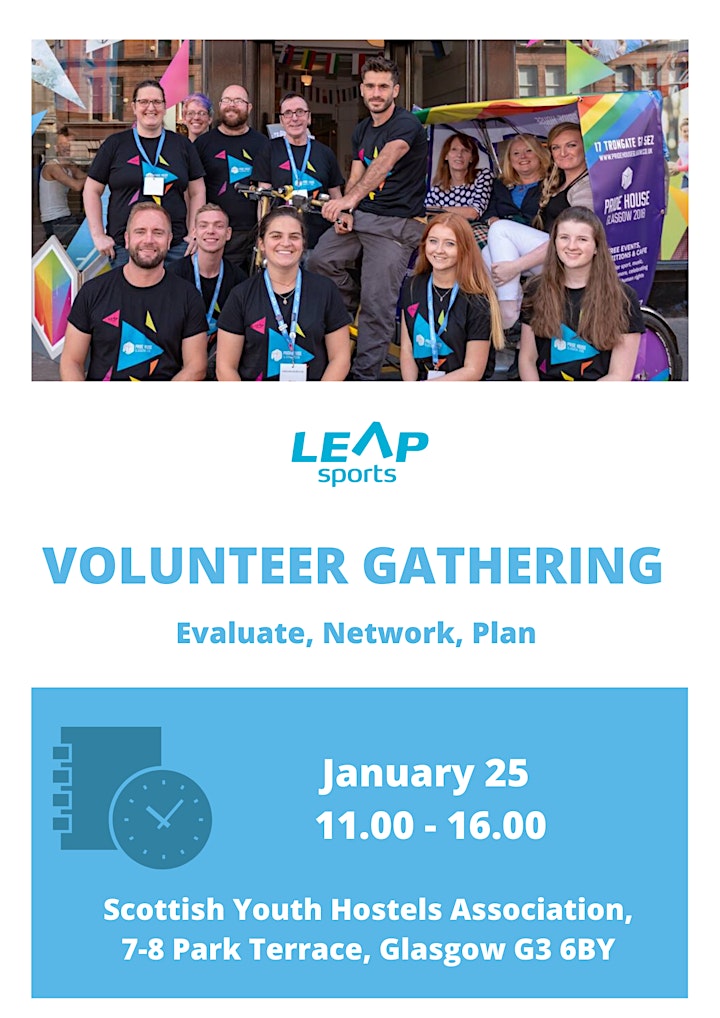 Organiser of LEAP Sports Volunteer Gathering
LEAP Sports is Scotland's LGBTIQ+ sports charity, committed to breaking down the structural, social and individual barriers which prevent lesbian, gay, bisexual, transgender, intersex and queer (LGBTIQ+) people across the country from participating, enjoying and excelling in physical activity and sports.
Feel free to contact the organiser at info@leapsports.org.