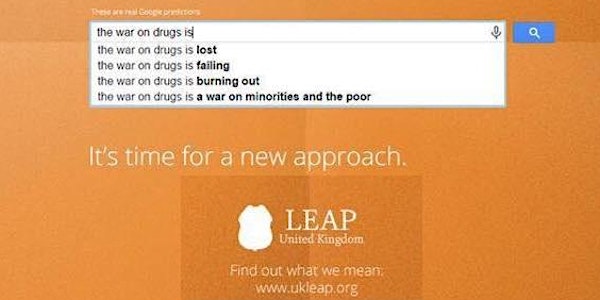 LEAP UK: Law Enforcement Calling for Drug Law Reform - Ask Us Why
Location
Waterstones
19-20 Tottenham Court Road
London
W1T 1BJ
United Kingdom
Description
LEAP UK Officially Launches on Leap Day (Law Enforcement Against Prohibition)

When police, military, undercover drug cops, intelligence personnel and an array of figures from the criminal justice system call for the end of the 'war on drugs' you have to come and ask us­… why?

Join us - and bring a friend – in the relaxed and informal setting of our 'after party': Fresh from our official launch in the House of Commons, LEAP UK – in association with VolteFace.me - host this exclusive event which will have rolling panel discussions with international members of LEAP… and a few special guests too!
This event will be for all levels of drug policy understanding. Bring a friend and introduce them to the drug law reform, come and network, or engage with us if you are stimulated by this debate.
We propose it's time we reform drug laws… we invite you to discuss why.